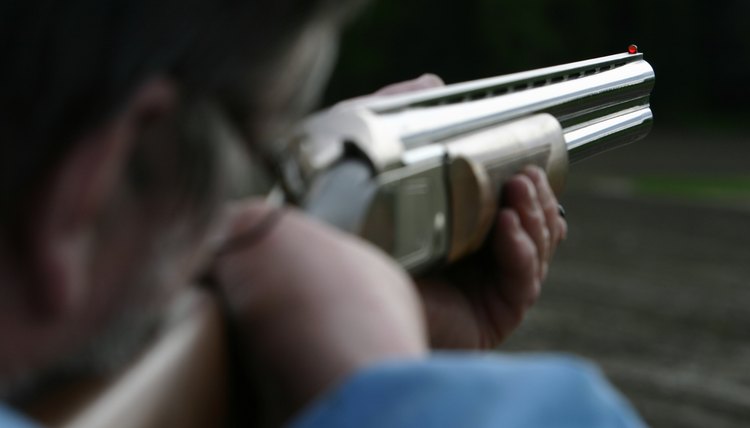 Many gunsmithing schools have been in existence for over 70 years.
Gunsmithing is the repair and maintenance of guns and modifying of guns for competition. Gunsmithers must replace worn or defective gun parts and be knowledgeable about types of guns and makes and models of guns -- even antique guns. Because gunsmithing is a hands-on learning experience, interested students should look at community colleges or vocational schools for gunsmithing courses. There are some well-known existing gunsmithing programs.
Trinidad State Junior College
Trinidad State Junior College located in Trinidad, Colorado, has the oldest and largest gunsmithing program, according to Quality Education and Jobs. Education Portal lists Trinidad third on its lists of gunsmithing schools, and its gunsmithing classes are endorsed by the National Rifle Association. The school offers a two-year degree program in gunsmithing and has summer institutes with NRA instructors. Trinidad is affordable, costing much less than the average college tuition. The summer institute costs under $400 for Colorado residents.
Yavapai College
Located in Prescott, Arizona, Yavapai College also has a large gunsmithing school and offers a journeyman certificate, an advanced certificate, and a two-year degree in gunsmithing. Yavapai College is listed as the top gunsmithing school in the country by Education Portal, and the second-best gunsmithing school by the Quality Education and Jobs website. The gunsmithing program is so well regarded, the college has a separate admissions process for students to be admitted to this program. This gunsmithing program is geared toward entrepreneurs; those who merely want to learn gun repair are advised to go elsewhere.
Piedmont Technical College
Piedmont Technical College, located in Greenwood, South Carolina, is listed as the third best gunsmithing school by the Quality Education and Jobs website and rated the second-best school by Education Portal. Piedmont Technical College offers an Introduction to Gunsmithing Certificate and an Advanced Gunsmithing Certificate. Piedmont offers both day and evening classes for its gunsmithing certificate programs. At Piedmont, the emphasis is on shop work with a lot of hands-on experience. Students also must complete a final project in order to receive either the basic or advanced certificate.
Further Information
Gunsmithing schools require that students purchase their own tools to use during classes. The total cost of all the tools can be over $3,000. For instance, a good gunsmithing lathe can cost anywhere from $1,300 to $2,300. The cost of a drill press ranges from $300 to $2,100 dollars. A milling machine can cost from $1,600 to $6,000 dollars.The High Road, a blog for guns, gunsmiths and gun lovers, recommends a high-end lathe and drill press, and two bench grinders. Many gunsmithing schools also require that students have their own set of guns to practice on.
Photo Credits
Jupiterimages/Photos.com/Getty Images