Master's & Psy.D Programs in Clinical Psychology in Chicago
26 SEP 2017
COLLEGE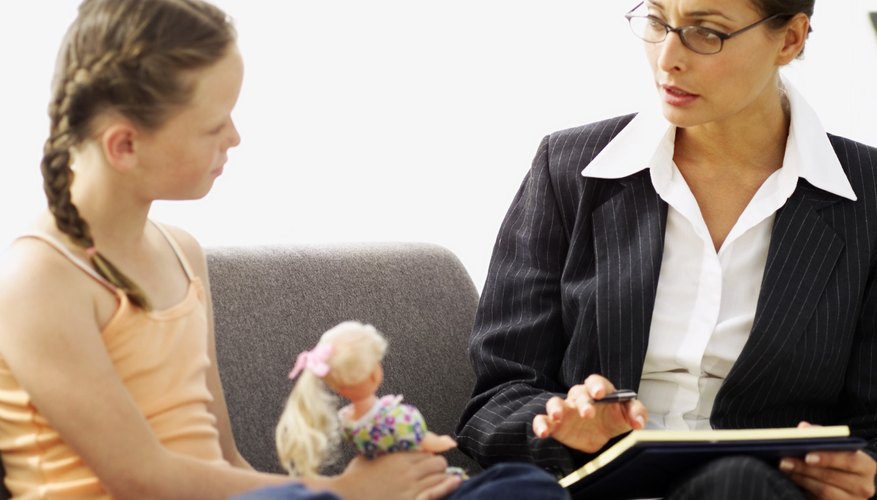 Stockbyte/Stockbyte/Getty Images
Chicago, Illinois, is a large city filled with a number of colleges and universities that offer graduate programs in clinical psychology. Master's degree programs in clinical psychology take typically around two years to complete, involve a combination of coursework and practicum experience, and prepare students for further graduate study. The Doctor of Psychology, or Psy.D. program, is the culmination of a clinical psychologist's education, involves extensive clinical training and is designed to meet the requirements to sit for the national licensure exam.
Roosevelt University offers both the terminal master's degree in clinical psychology in addition to the doctorate degree. The university's mission involves social justice, urging students to make an impact on the world. The master's degree is a 40-semester-hour program designed to broaden the knowledge of those students already working in fields such as social work or counseling. The Psy.D. program involves 105 semester hours of study and internship credit. Students may enter the Psy.D. program with either a bachelor's or a master's degree. Students are required to complete a certain amount of coursework, pass a comprehensive examination, complete a one-year, two-doctoral practica involving clinical training, pre-doctoral internship and a doctoral project. Because diversity is a core component to Roosevelt University's structure, issues of multiculturalism are addressed in both courses and training.
Argosy University offers both the M.A. and Psy.D. in clinical psychology. The two-year master's degree program is designed to prepare students for the transition into a Psy.D. program, and not for independent practice. Although the master's degree program is embedded into the Psy.D. program at Argosy University, completion of the master's degree does not guarantee admission into the university's doctoral program. If admitted, however, up to 43 credit hours will be added toward the student's progress. Argosy University prizes itself on its esteemed, expert faculty, actively engaged in research, consulting and practice. The Psy.D. program also offers concentrations in areas such as child and adolescent psychology, client-centered and experiential psychotherapies, diversity and multicultural psychology, family psychology and forensic psychology.
3
The Chicago School of Professional Psychology
The Chicago School of Professional Psychology's 106-credit-hour Psy.D. program in clinical psychology offers a unique type of learning experience, emphasizing multiple types of training. According to the website, graduates have a 76 percent passing rate on the licensure exam, among the highest of the Chicago-area clinical Psy.D. programs. Students are required to complete course in the four areas of cognitive behavioral, psychodynamic, humanistic existential and system orientations. In addition, the school offers what the website calls the "research clerkship model," which involves a course of individual mentorship in both research and scholarship with faculty members. After coursework and practicum experiences, these students continue on to internship opportunities.
4
The Adler School of Professional Psychology
The Psy.D. program in clinical psychology at the Adler School is designed to be completed in five years, including four years of coursework, practicum experiences and dissertation, then one year of a full-time internship. According to the Adler School website, the practicum experiences include "hundreds of community partners including clinics, hospitals, mental health centers, community organizations, and government agencies at all levels." The pre-doctoral internship program is through Adler Community Health Services, and offers certified internships throughout the region exclusively to Adler students. In addition, students may pursue individual concentrations within the clinical psychology field at the Adler School, including areas such as traumatic stress psychology, primary care psychology and clinical neuropsychology.