About Nursing Scholarships
23 SEP 2018
COLLEGE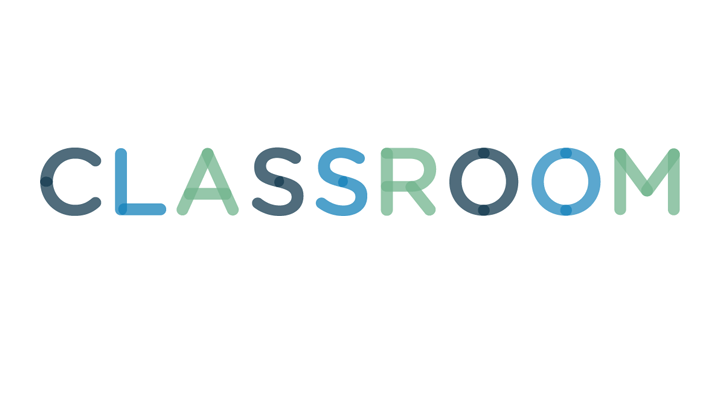 If you're interested in working in health care but are concerned that you can't afford a nursing education, consider applying for a nursing scholarship. Several U.S. universities and organizations offer nursing scholarships and bursaries to students for various course levels. Nursing needs caring, passionate people from all walks of life, so don't let a lack of funds get in the way of your desire to help others.
The U.S. Bureau of Labor Statistics predicts a 15 percent growth in the nursing sector through 2026, which is partly attributed to the aging baby boomer population, a surge in preventative medicine and a focus on chronic illness management.
A registered nurse's primary responsibility is to provide and coordinate patient care, but educating patients and the public about various health conditions and providing advice and emotional support to patients and their family members are also important parts of the job. Registered nurses may work in a wide range of settings, including hospitals, physicians' offices, home health care services and nursing care facilities. Work in outpatient clinics, schools and the military is also available. In 2017, the median annual pay for a registered nurse was $70,000 per year.
Registered nurses may complete further education and training to become advanced practice registered nurses (nurse anesthetists, nurse practitioners and nurse midwives).
2
Training to Become a Nurse
Registered nurses usually follow one of three education paths: a Bachelor of Science degree in nursing (BSN), an associate degree in nursing (ADN) or a diploma from an approved nursing program. While a BSN isn't necessary to become a nurse, having this type of degree opens the door to higher-paying positions and greater job opportunities. All registered nurses must be licensed to work in their state.
3
The Cost of Nursing Education
A nursing education doesn't come cheap. An associate degree in nursing, which typically takes two to three years to complete but can be completed in one year with the licensed practical nursing course, costs an average of $3,750 per year at community colleges. At a for-profit school, an associate degree in nursing may cost up to $16,000 per year.
Job applicants with a bachelor's degree in nursing may have a greater chance of employment than those with an associate degree in nursing. However, that qualification comes at a greater cost. While school fees vary widely, it's estimated that in-state, public university tuition costs $9,970 per year, and private colleges average $34,740 per year.
The cost of taking a master's nursing program, which gives graduates the chance to work in specialty and advanced practice positions, also varies by type of school and location. However, nurses with a master's degree have the potential to earn significantly higher salaries than nurses with an associate degree or bachelor's degree.
On top of course fees, many students have to pay for housing and related living costs.
4
Getting Help From Nursing Scholarships
If the cost of a nursing degree is prohibitive to a student, a scholarship is one way to reduce those expenses, and unlike loans, they don't have to be repaid. A wide range of nursing scholarships are available through schools, government agencies, nonprofits and health care companies.
Scholarship applications from students are assessed on merit, need or both. A merit-based scholarship program accepts students with high academic achievement or a considerable history of community service, particularly in relation to health care. A scholarship program based on need considers applications in terms of the impact of education expenses on the student. Other scholarship programs offer incentives for nursing students to specialize in a particular field or relocate to a specific area after graduation. Companies may offer RN-to-BSN scholarships to encourage nurses to go further with their education. Some funding organizations award recipients' schools, while others provide funds directly to students to help them pay for essential school supplies like uniforms, books and medical equipment.
5
Government Nursing Scholarships
The U.S. Health Resources and Services Administration, or HRSA, provides the NURSE Corps Scholarship Program, formerly the Nursing Scholarship Program, and the National Health Service Corps Scholarship for nursing school students.
Students on the NURSE Corps Scholarship Program receive money for tuition, fees, other reasonable costs and a monthly support stipend in return for two years of full-time clinical service at an eligible critical shortage facility.
The National Health Service Corps Scholarship is available to undergraduates pursuing a full-time graduate degree in nursing. In return for financial support, including the payment of tuition and eligible fees, an annual payment for other reasonable educational costs and monthly stipends to help with living expenses, students must provide primary care health services in health professional shortage areas. For a full or partial year of scholarship support, students must commit to at least two years of full-time service. Thereafter, one year of full-time service is given for each full or partial year of scholarship support.
To be eligible for an HRSA scholarship program, you must be a born or naturalized U.S. citizen, a national or a lawful permanent resident and be enrolled or accepted for enrollment in a professional nursing degree program at an accredited school of nursing in the U.S. with your classes beginning no later than September 30 in your year of enrollment. Additionally, you must be free of any federal judgment liens and any existing service commitment and not overdue on a federal debt. Preference is given to students in greatest financial need.
The HRSA also provides scholarships for disadvantaged students, providing grants to schools to fund full-time, financially needy (classified as low income or very low income) students from disadvantaged backgrounds through health professions and nursing programs. In the first instance, students should contact their school's financial aid office to find out whether the school participates in the program.
Many state departments of health also provide nursing scholarships. For example, the Virginia Department of Health offers the Mary Marshall Nursing Scholarship Program for Licensed Practical Nurses and the Mary Marshall Nursing Scholarship Program for Registered Nurses. To be eligible, an applicant must be a U.S. citizen or national, be a resident of the state of Virginia for at least one year, be accepted to or enrolled in a school of nursing in the state of Virginia and demonstrate financial need.
6
Minority Nursing Scholarships
Various scholarships are available to encourage minority students to study nursing.
The Johnson & Johnson/American Association of Colleges of Nursing Minority Nurse Faculty Scholars Program aims to increase diversity among the nurse faculty population. Every year, five students taking a doctoral or master's degree program in nursing are chosen to receive $18,000 in scholarship funds per year for a maximum of two years. Sponsored students are also given the chance to form mentoring relationships with faculty members and participate in a leadership development program. In return for the financial support and other benefits, students must commit to teaching in a U.S. nursing school for at least one year for each year of funding received.
The Kansas Board of Regents provides the Kansas Ethnic Minority Scholarship in Nursing to African American, American Indian, Alaskan Native, Asian, Pacific Islander or Hispanic students who meet certain academic requirements, such as a GPA of 3.0, an ACT score of 21 or a SAT score of 990.
Eligible students may receive up to $1,850 per year, based on financial need and the availability of state funds, for up to four years of study or five years if enrolled in a five-year program. The program must be at a Kansas community college, independent college or state university and involve 12 credit hours or more.
The American Indian Nurse Scholarship Program, offered by the National Society of Colonial Dames of America, is open to candidates who are at least one-quarter American Indian and are enrolled in a nursing program, have achieved good scholastic standing in pre-nursing or are enrolled in a health care or health education program. One scholarship of $1,500 is awarded each semester to cover tuition and specific academic expenses.
The National Black Nurses Association, Inc. offers a range of scholarships to eligible students, such as the Dr. Lauranne Sams Scholarship, which is awarded to a qualified NBNA member who is in pursuit of a baccalaureate or other advanced nursing degree. This scholarship is based on scholastic achievement, financial need and history of community service.
Some minority scholarships are available for all fields of study and are not specific to nursing, such as the Adolph Van Pelt Special Fund for Indians Scholarships, a one-year scholarship available to undergraduate students through the Association on American Indian Affairs.
The Hispanic Scholarship Fund offers general, merit-based college scholarships ranging from $500 to $5,000 to undergraduate and graduate students of Hispanic heritage.
7
Merit-Based School Scholarships
Many U.S. universities, including those with some of the best nursing programs in the country, offer merit-based scholarships. Sometimes, you don't even have to apply for a scholarship. For example, anyone who applies to study at the University of Illinois is automatically in the running for scholarships, regardless of major. These include the $10,000 Illinois Achievement Scholarship, which is available to Illinois residents with demonstrated need and is renewable for four years provided a 3.0 GPA and full-time status are maintained.
Other universities require an application for a scholarship, which may form part of the general admissions application, such as at UCLA. UCLA awards scholarships based on both academic merit and financial need. Students enrolling at UCLA from high school are considered for scholarships if they have a minimum 4.1 GPA, while students enrolling from community college require a minimum 3.5 GPA.
8
Nursing Scholarships for Men
Some nursing scholarships used to be available to women only, but today the majority of nursing scholarships are open to women and men, with no gender bias. However, the American Association for Men in Nursing, or AAMN, sponsors male nursing students who are also current AAMN members. Each year, two undergraduate scholarships of $1,000 and one graduate scholarship of $1,500 are available. Applicants must be enrolled in an accredited nursing program at an accredited university and have completed at least one academic term to be eligible for a scholarship.
9
More Federal Help for Nurses
As well as government nursing scholarships, other nonspecific federal government help may be available to nursing students. All students seeking financial assistance should complete the Free Application for Federal Student Aid to determine their eligibility for other federal aid.
The Federal Pell Grant is awarded based on a student's financial need, status (full or part time) and the number of years he plans to attend school.
The Federal Supplemental Education Opportunity Grant is available to students who can demonstrate exceptional financial need, with up to 75 percent of the funds coming from the federal government and the remainder coming from the undergraduate's school.
The Academic Competitiveness Grant offers up to $750 in the first year of study and $1,300 in the second year of study. Candidates must be in receipt of the Federal Pell Grant and have achieved excellent grades throughout secondary school.