Underwater welding involves expertise in both diving and welding. Thus, underwater welders usually attend a technical school to learn how to weld before going on to a diving school. According to Michael Allen, an experienced underwater welder and instructor at the Pennsylvania School of Technology, "Underwater welding is just one of the aspects of commercial diving." Pennsylvania does not have an underwater welding school; however, a combination of diving and welding instruction is available.
Diving Schools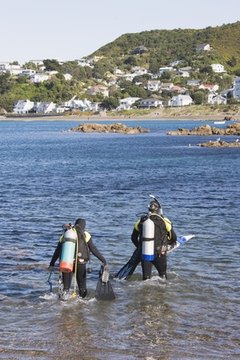 Learning to dive is one of the steps to an underwater welding career.
A diving school will give a potential underwater welder the experience necessary to begin training in that field. Typically, a welding company, according to Michael Allen of PCT, "won't let you get in the water until you have served your time as a tender. This means you learn the ropes of how the company operates before you get your chance to show them what you are made of." Diving training in Pennsylvania can be obtained through the Professional Diving Instructors Corporation, with three locations at Schuykill Haven, Norristown and Carlisle. PDIC works to make students "well-trained, confident and relaxed in the open water environment." Many dive shops also train and certify people. Randy's Dive Shop in Irwin offers an Advanced Open Water Course certification, which includes dives for navigation, night or low visibility and deep diving.
Professional Diving Instructors Corporation
PO Box 3633
Scranton PA 18505
570-342-1480
pdic-intl.com
Randy's Dive Shop
529 Sandy Hill Rd.
Irwin PA 15642
724-863-0752
randysdiveshop.com
New Castle School of Trades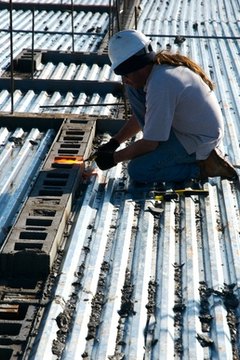 A trade school can teach the basic welding standards an underwater welder needs.
A trade school, such as New Castle in Pulaski, can offer a route to welding expertise and certification. New Castle has a combination welding program and offers a "diverse background in various welding applications and techniques based on ASME (American Society for Mechanical Engineers) and AWS (American Welding Society) specifications." The diploma program is for 40 weeks and includes such standards as electric arc welding, oxy fuel cutting, reciprocating saw and automatic pipe bevel. The school also offers testing and instruction for welder certification.
New Castle School of Trades
4164 US 422
Pulaski PA 16143
1-800-837-8299
ncstrades.com
Welder Training and Testing Institute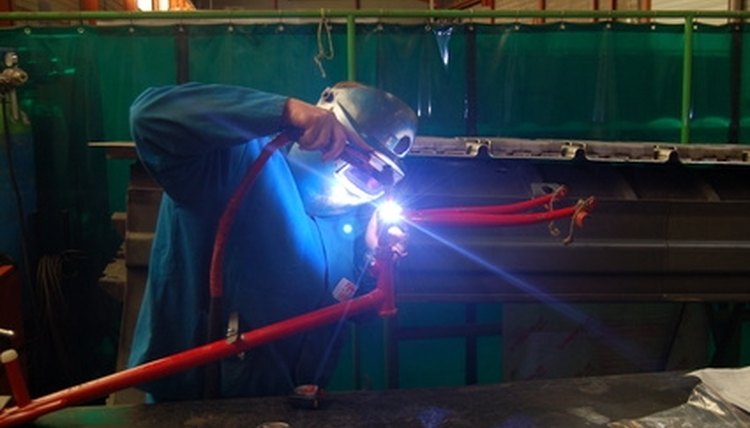 A school that focuses on welding can certify the welder in basic codes and standards.
A school that specializes in welding is also an option for the potential underwater welder. WTTI in Allentown offers training in welder fitter, combination welding, practical shop welding and general shop welding. The advanced programs are in standards, advanced welding qualification pipe, MIG, TIG, flux cored arc welding and welder certifications for various welding standards and codes. The WTTI website notes that its programs are "designed to teach fundamental and broad welding skills in the major welding processes in order to prepare students for a professional welding career."
Welder Training and Testing Institute
1144 North Graham Street
Allentown, PA 18109
610-820-9551
welderinstitute.com
Pennsylvania School of Technology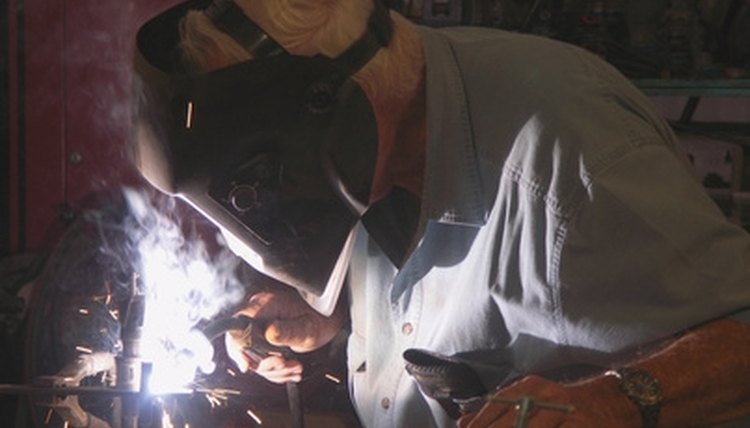 Learning welding technology at a traditional university is also a possibility.
Learning welding at a traditional university that has a school dedicated to welding is another option for the student welder. Penn State's School of Technology in Williamsport offers a bachelor's degree in welding and fabrication engineering technology, an associate's degree in welding technology and various certifications in welding. The school website notes its curriculum "offers practical skills and theory in welding, quality assurance, welding design, robotic welding, CNC plasma cutting, non-destructive testing," and other areas of welding fabrication.
Pennsylvania School of Technology
One College Avenue
Williamsport, PA 17701
570-326-3761
pct.edu
References
Allen, Michael. Personal Email. 29 Aug. 2010.