Top 10 Engineering Colleges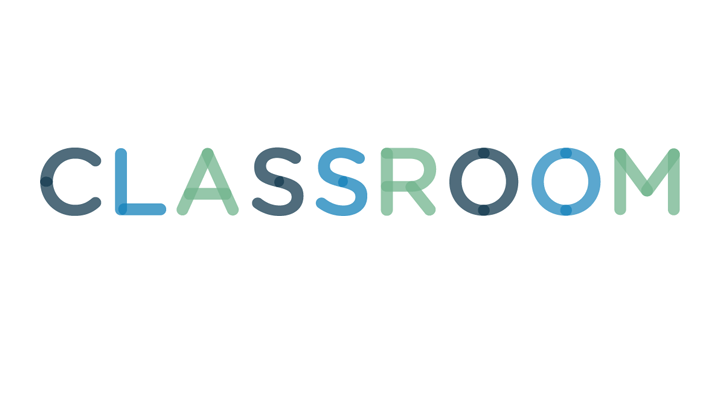 Going to a top university is the dream of many high school graduates, and students pursuing a degree in engineering are no exception. Fortunately, highly-ranked universities offering engineering degrees are located across the country so choosing from among the best doesn't have to mean traveling great distances from home. Here are the top 10 schools, as ranked by "U.S. News and World Report" in 2009.
1
Massachusetts Institute of Technology (MIT)
The Massachusetts Institute of Technology, or MIT as its more famously known, is almost universally regarded as the best engineering school in the country. MIT offers eight undergraduate degree programs and fifteen graduate degree programs and has one of the largest research facilities in the world.
Massachusetts Institute of Technology 77 Massachusetts Avenue Cambridge, MA 02139-4307 617-253-2917 engineering.mit.edu
Consistently ranked as a top engineering university, Stanford University offers an array of engineering degrees and interdisciplinary programs related to the field. Students can study everything from astronautics to energy resource engineering, as long as they can pass the rigorous admissions requirements.
Stanford University Terman Engineering Center, Room 214 Stanford, CA 94305-4027 650-723-4291 soe.stanford.edu/
3
University of California—Berkeley
Well known for its liberal campus life and beautiful San Fransisco location, UC Berkely also offers one of the top engineering programs in the country. Seven Nobel laureates work at the school and 75 percent of graduate students are employed while they are still enrolled.
University of California—Berkely 320 McLaughlin Hall # 1700 Berkeley, CA 94720-1700 510-642-6000 coe.berkeley.edu/
4
Georgia Institute of Technology
Georgia Tech may be a household name for its athletics, but it's also well regarded in academia for its science and engineering programs. Located in the heart of Atlanta, mild weather and a sprawling urban campus make Georgia Tech a favorite of engineering majors, coupled with its ranking as one of the nation's top public universities.
Georgia Institute of Technology College of Engineering 225 North Avenue Atlanta, GA 30332-0360 404-894-1610 grad.gatech.edu
5
University of Illinois—Urbana-Champaign
Many of the more than 40,000 students at the University of Illinois–Urbana-Champaign enroll there because of the school's reputation in Big Ten athletics, but engineering students enroll for quality instruction. UIUC also provides excellent research facilities for its students, including the largest school library in the United States that doesn't require Ivy League membership.
University of Illinois-Urbana-Champaign 1308 W. Green Urbana, IL 61801 217-333-0035 engineering.Illinois.edu
6
Carnegie Mellon University
Carnegie Mellon University has engineering and science programs that are nearly as prestigious as its name. Less than a third of the students who apply to the school are admitted, so competition is fierce.
Carnegie Mellon University Carnegie Institute of Technology 5000 Forbes Avenue Pittsburgh, PA 15213 412-268-2478 cit.cmu.edu
7
California Institute of Technology
California Institute of Technology, or CalTech as it's commonly called, is often referred to as the MIT of the West Coast. Located in Pasadena, few universities can compete with the beautiful climate this top school has. That, combined with its amazing engineering programs, is a huge selling point for nearly all prospective students.
California Institute of Technology 1200 E. California Boulevard Pasadena, CA 91125-4400 626-395-6346 gradoffice.caltech.edu
8
University of Southern California (Viterbi)
The University of Southern California is not only a top level engineering school, it's also one of the world's best private research facility. With 35 faculty members in the National Academy of Engineering, students are sure to get a top quality education.
University of Southern California (Viterbi) Andrew and Erna Viterbi School of Engineering University Park, Olin Hall 200 Los Angeles, CA 90089-1450 213-740-4530 viterbi.usc.edu
9
University of Michigan-Ann Arbor
The University of Michigan's legendary football rivalry with Ohio State isn't the only thing this Big Ten university is proud of; the engineering program is also one of the finest in the country. Located in Ann Arbor, the beauty of the Midwest is lost on few of the 40,000 students that call this university home.
University of Michigan--Ann Arbor College of Engineering Robert H. Lurie Engineering Center Ann Arbor, MI 48109-2102 734-647-7090 engin.umich.edu
10
University of Texas-Austin (Cockrell)
They say everything's bigger in Texas, and the nearly 50,000 students on the UT Austin campus would probably all agree. The engineering school is top rate, and a large number of the faculty are members of the National Academy of Engineering.
University of Texas--Austin (Cockrell) Cockrell School of Engineering 1 University Station, C2100 Austin, TX 78712-0284 512-475-7390 engr.utexas.edu