Colleges to Become a Mental Health Aide Technician
26 SEP 2017
COLLEGE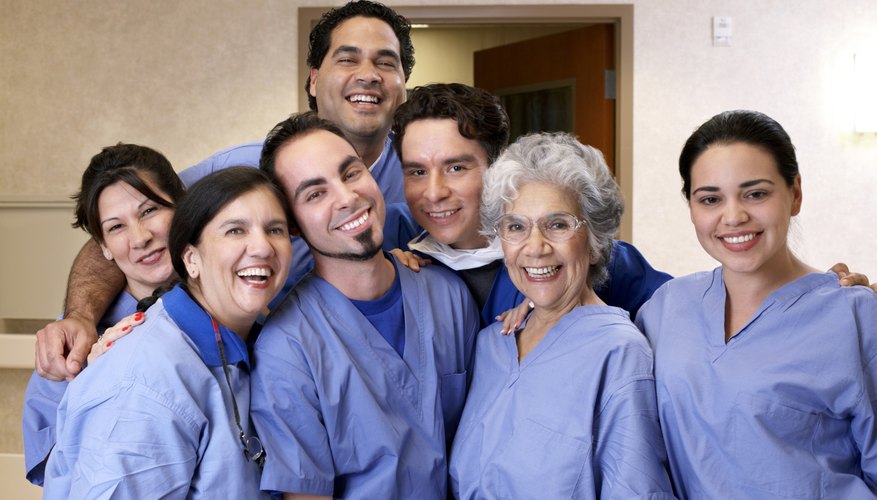 Creatas/Creatas/Getty Images
Psychiatric technician jobs numbered 142,500 in 2010 and are projected to grow by 21,800 positions by 2020, according to the U.S. Bureau of Labor Statistics. If you're considering a career caring for mentally ill patients in a supporting role, becoming a mental health aide or technician requires training beyond high school, but not a full four-year degree.
Before choosing an educational program to become a mental health technician or aid, you'll need to know if your state requires mental health care professionals to hold a certification. California, Kansas, Arkansas and Colorado all require psychiatric technicians to hold a state license to practice, according to the American Association of Psychiatric Technicians -- or AAPT. Although the other states don't require mental health aid professionals to have a license, the AAPT provides techs the chance to show their education and training level through a national certification. Not all schools comply with state or AAPT standards, making it necessary to ask the educational institution if you will qualify to sit for a licensing or certification exam.
A career or vocational school provides the technical training that you'll need to work as a mental health aid or technician. For example, Florida's City College offers an Associate of Science degree in mental health technology that has a comprehensive curriculum, including psychology, substance abuse, crisis intervention and therapy techniques. This program provides students with the training and qualifications they need to take the AAPT certification exam.
Community colleges offer mental health technology programs at the certificate and degree levels. A certificate is typically a shorter length program that provides either the basic training for the job or a specialized course of study in a mental health area such as chemical dependency. A degree at the community college level includes two-year associate programs. For example, Sinclair Community College in Dayton, Ohio offers both certificate and Associate of Applied Science degrees that provide the training necessary to become an entry-level psychiatric technician. Classes for this and other community college programs include interviewing skills, psychosocial methods, psychology, mental health and the family, sociology, group dynamics and professional documentation.
If you are looking for an educational program that includes a flexible schedule, allowing you to continue working or to keep up with other obligations, an online option provides freedom. The Intercoast school has both online and on-campus programs -- in California, Maine and New Hampshire -- or students who want to work as mental health rehabilitation technicians. This program has web-based courses in mental health and aging, diversity, treatment and relapse prevention, counseling, case management and community mental health.