About Study Abroad Scholarships
28 SEP 2018
COLLEGE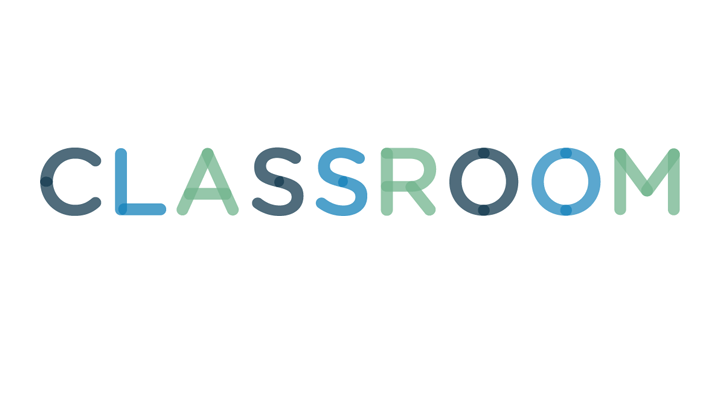 Many students entering college look forward to their junior year because it's customary to take a semester to study abroad in a different country.
These semesters are meant to combine an immersion in another culture with a study of language or some other aspect of the country's history that relates to what the student is undertaking in her academic program. However, as exciting and enticing as spending a semester abroad can be, it can also be tremendously expensive.
Many schools do not offer scholarships for study abroad programs. Some school study abroad programs have partnerships with other universities, which can often be even more expensive than the school the student is presently attending.
Many students think there is no good answer to the question, "How can I get a free study abroad scholarship?" However, there are many options for a student who is looking to study abroad without footing the entire bill. Some are privately-funded scholarships, and others are funded by the government.
Students who are willing to put in the work to find the funding will be able to enjoy the trip abroad without accruing a crushing amount of debt in the process. Looking into study abroad scholarships in 2018 is a great way to start.
1
Government Study Abroad Scholarships
There are a number of study abroad funding options available for American students who wish to go overseas. The government has made it a priority to fund the study abroad opportunities of students who are interested in either a home-stay situation in their host country, staying in a university lodging or figuring out their own housing.
The Benjamin A. Gilman International Scholarship Program offers need-based grants of as much as $5,000 to students who are hoping to study abroad. Students must demonstrate financial need in order to qualify for this scholarship.
One of the most widely known and most highly competitive study abroad grants is the Fulbright U.S. Student Program. This is not for undergraduate students, rather, it is dedicated to offering an overseas experience to recent graduates and early career professionals who feel that their practice or career would benefit from an immersive experience in another country.
Similarly beneficial to recent graduates is the Fulbright English Teaching Assistant scholarship. This program takes recent graduates from United States Universities and places them in classrooms all over the world.
It is an effort to bring United States cultural ambassadorship to these countries and to assist with English language learning.
This program does not require that applicants be pursuing a career as a teacher or an ambassador, but it does require a high GPA, and the completion of an application that includes a detailed statement of purpose and personal statement. Unlike many other scholarships, Fulbright does not require that applicants demonstrate financial need.
The Boren Award for International Study is another scholarship program that can offer tremendous benefit for students hoping to enjoy an overseas experience without footing the entirety of the bill. The Boren award is unique as it is a scholarship underwritten by the United States Department of Security.
It was put into place specifically to create an opportunity for students interested in studying languages and culture with interests that are critical to the prosperity and security of the United States but which tend to be underrepresented. A special emphasis is placed on the study of languages here, particularly languages that are of use to the United States but tend to have limited speakers.
Foreign Language and Area Studies Fellowships provide the opportunity for students who are interested in studying the language or culture of another nation. These scholarships are not need-based, but the program offers an allocation of funds to the university where the student is enrolled. It allows the university to determine which students, undergraduate and graduate, should receive the funding for the travel experience.
2
Can I Use a Pell Grant for Study Abroad?
Students often ask, "Can I use a Pell Grant for study abroad?" Depending on the program that you choose to join, the answer may be yes. If your program is sponsored by an international school and is going to give you credits based on an international school's metric, you will not be allowed to use your Pell grant funds to pay for this year or semester abroad.
Unfortunately, as international universities are not participants in the United States Department of Education grant programs, they are ineligible to receive Pell Grant monies. However, if you have demonstrated financial need, and your program is sponsored by a United States-based university, you may find that you are able to apply your Pell Grant dollars to your study abroad experience.
3
Study Abroad with Loans
Can you use a student loan to study abroad?
In many cases, the answer is yes, you may use a student loan to study abroad.
Direct PLUS loans and many other student loans can be taken out for the purposes of any sort of study. This means that the student has the ability to decide how and when to apply their loan dollars to their academic careers.
This may involve a study abroad program. It is a good idea to speak to the student loan officer at your school because he or she may be able to help you identify scholarship programs or loan options that you did not know about.
Generally, it is possible to get a student loan to pay for nearly everything, if you can demonstrate financial need. However, the issue that many students forget to take into account is that interest rates can be tremendously high for student loans that are for purposes outside of the general purview of tuition and fees.
Generally, loan companies will allow students to borrow money for trips abroad but sneak in a high-interest charge that can keep students in debt for many years. If you are considering doing this, it is a good idea to weigh your options and come to a conclusion about whether or not you think it is a worthwhile expenditure. If the cost of traveling abroad for one semester is going to have a negative effect on your financial future, it may not be a burden that you are eager to take on.
When you are researching student loans, make sure that you speak with someone who works at the loan-granting organization who can answer questions for you about whether or not study abroad is supported under the loan. If applying your loan to an international program increases the cost of your loan, you may want to look elsewhere to obtain funding for your study abroad program.
4
Does FAFSA Cover Foreign Schools?
You may ask, "Does FAFSA cover foreign schools?"
Many students who are struggling financially will be pleased to learn that they can apply to FAFSA for financial aid for study abroad programs.
However, this is only the case if your American university participates in the FAFSA program. If your school does not participate in the program, you won't be eligible for financial aid through FAFSA no matter what your financial needs are.
If your school does participate in FAFSA, however, you will be able to apply after filling out a FAFSA form prior to the start of your semester. Filling out all necessary paperwork early will ensure that you will have the opportunity to receive any FAFSA funding that is available to you without any bureaucratic hiccups in the process.
Speak to the financial aid officer at your university before beginning any paperwork.
Let the officer you are working with know that you are planning to use FAFSA dollars to study abroad, and ask whether they think this would be possible or not. Depending on the program you are interested in joining, you may need to make adjustments to make sure that your plan for your study abroad program is in line with federal restrictions.
5
How Do I Pay for Study Abroad Programs?
If you are not in a position to prove financial need but still lack the funds to undertake a study abroad program on your own dime, there are options for you. There are a number of scholarships and funding programs that are available outside of the traditional scope of options for students who have demonstrated financial need.
Many of these programs are not specifically designed for study abroad experiences, but they do offer funding that can be used in a variety of contexts, including education at overseas institutions and participation in enriching and educational international programs. Many of these scholarships and funding opportunities are dedicated to funding study in a particular area or discipline.
The Ernest F. Hollings Scholarship, for example, is dedicated to providing funding for an undergraduate student who is interested in pursuing study in oceanic and atmospheric science and technology.
The Cobell Scholarship is dedicated to research on native people in North America. While this may not offer the opportunity to travel abroad, it could offer a chance for study opportunities in Canada or a semester spent in Alaska.
The National Science Foundation Awards has funding for students who are hoping to pursue international research or study in a scientific discipline. These grants can be applied to international study programs during the summer months, semesters spent at other universities or opportunities to take on fellowships and other programs that might not come with their own funding.
Scholarships from the NIH Fogarty International Center are grants specifically designed for research into topics affecting global health. These scholarship opportunities are typically relationships between domestic and international universities and offer opportunities for students who are hoping to spend their careers working to address issues in global health.
It is a good idea to research the discipline you are studying and seek scholarships in that particular area. While well-known national funding sources are a great source of support for students hoping to study abroad, they are also highly competitive.
It may be more advantageous for students looking for financial support to seek out funding from smaller, lesser-known organizations or benefactors. This can increase the likelihood of you getting the funding, and can also ensure that the funding you receive is specific to the needs of someone studying exactly what you want to study.