Top Ten Two-Year Colleges for Nursing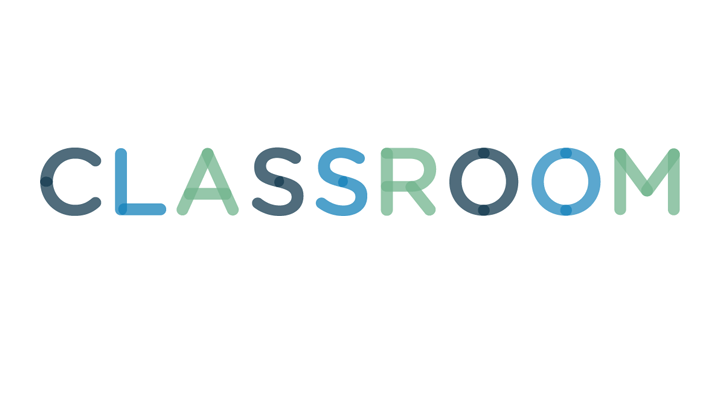 When applying to a nursing school, many factors are important, including accreditation, financial aid, and admission requirements. The following list of colleges was compiled based on three different lists. However, colleges two through ten were compiled by the Nursing Online College Database. All of these schools offer online degrees in nursing. Most of the colleges on the other lists researched were not online and had programs based on a four- to eight-year track. All of the schools on the top ten list offer either associate degrees in nursing and/or two-year nursing degrees for RNs. All information gathered about the colleges' admission requirements was found at the respective colleges' websites.
1
1. University of Washington
This school, located in Seattle, requires two years of a health sciences program and 100 hours of health care experience. Not required but important are a letter of recommendation from a nurse and a record of community service.
2
2. Chamberlain College of Nursing, Columbus, OH
This school offers an associate's degree in nursing. Requirements for admission are a minimum American College Test (ACT) score of 21, a minimum Scholastic Assessment Test (SAT) score of 990, a high school grade point average (GPA) of 2.75, a minimum grade of C from any other nursing classes in other schools attended, and 550 on the Test of English as a Foreign Language (TOEFL) if applicable.
3
3. Grand Canyon University, Phoenix, AZ
This is a Christian private school. Requirements are cardiopulmonary resuscitation (CPR) certification, negative drug tests, negative tuberculosis (TB) skin testing, and up-to-date immunizations. Once enrolled, students must be able to pass drug tests and keep their GPA above a 2.5.
4
4. University of Phoenix, AZ
Requirements for admission are an earned high school diploma or general equivalency diploma (GED), a passed TOEFL if applicable, current employment, citizenship or a permanent resident or visa holder of the United States, and completed application and other required forms.
5
5. Indiana State University, Terre Haute
Applicants must have a high school diploma and have completed certain courses, including calculus, literature, composition, speech, biology 2, chemistry or physics 2, U.S. history 2, U.S. government, economics, world history or geography, one year of physical education, and half a year of health class. GPA must be 2.5 or higher.
6
6. Keiser University, Daytona Beach, FL
Admissions requirements include high school diploma or GED and either SAT or ACT scores or an entrance exam. SAT scores must add up to at least 1430 and the ACT score must be at least 17.
7
7. Kaplan University, Fort Lauderdale, FL
Requirement for admission is a high school diploma or GED. This program puts students on a bachelor's degree track for nursing. Registered nurses (RNs) can complete their Bachelor of Science (BS) degree in two years..
8
8. American Sentinel University, Aurora, CO
This university offers a two-year program for RNs to achieve a Bachelor of Science degree in nursing. The requirement is to be an RN. An RN, or registered nurse, is a person who has an associate's degree in nursing. RNs can finish a bachelor's degree in nursing in two years. With this degree, nurses can make higher salaries and move on to a master's degree if desired.
9
9. South University; multiple campuses
South University offers an associate degree in health sciences. With that two-year degree, students can enter a bachelor's degree program and achieve a nursing degree in two years. The academic requirement is a satisfactory score on the SAT, ACT, or certified personal trainer (CPT) exams. South University has campuses in Columbia, SC, Montgomery, AL, Novi, MI, Richmond, VA, Savannah, GA, Tampa, FL, Virginia Beach, VA, and West Palm Beach, FL.
10
10. Norwich University, Northfield, VT
Norwich University offers a two-year program for RNs to gain a bachelor's degree in nursing. Requirements for admission are a high school transcript, a transcript from any college attended, and a personal essay.
11
Other Top Nursing Schools
The following are top-rated nursing schools based on several different lists. These schools offer bachelor's, master's, and doctorate programs in nursing only. However, with a two-year degree, these colleges' bachelor's degree programs can be completed in two years. They are the University of Texas, Austin, University of California, San Francisco and Los Angeles, University of Pennsylvania, Philadelphia, University of North Carolina, Chapel Hill, Johns Hopkins University, Baltimore, MD, University of Michigan, Ann Arbor, Purdue University, West Lafayette, IN, University of Illinois, Chicago, Columbia University, New York, NY, University of Pittsburgh, PA, Clemson University, Clemson, SC, Yale University, New Haven, CT, Boston College, Boston, MA, University of Maryland, Baltimore, MD, Rush University, Chicago IL, University of Colorado, Boulder, CO, University of Arizona, Tucson, AZ, Emory University, Atlanta, GA, University of Virginia, Charlottesville, VA, University of Washington, Tacoma, Oregon Health and Science University, Portland, and University of Missouri, Columbia.