Top 10 Acting Schools in the U.S.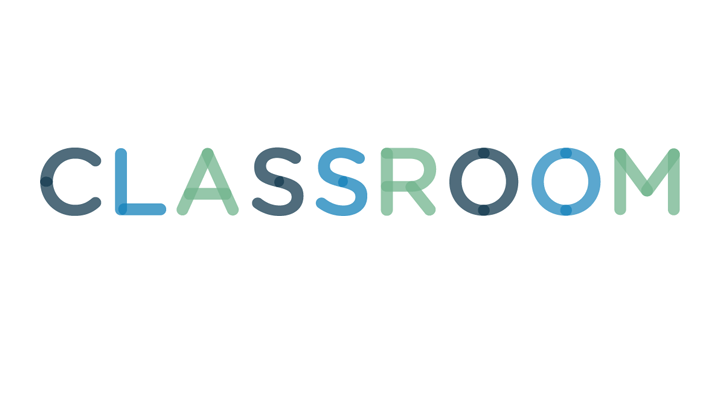 Acting schools across the nation provide students with well-rounded training for diverse careers in film, live theatre production, dramatics, dramatic writing, visual arts and cinematography. Schools in some of the hottest locations of the country to include New York and California provide all the resources needed to nurture and provide budding actors and actresses with a diverse and complete career path.
1
Tisch School of the Arts
Students who attend New York University's Tisch School of the Arts train in prime territory for the theater arts in the heart one of the nation's leading performance cities, New York. Programs use state-of-the-art facilities to train students in television and film. Graduates include Oliver Stone, Alec Baldwin, Spike Lee, and Brett Morgen.
New York University, Tisch School of the Arts Office of the Dean 721 Broadway, 12th Floor New York, NY 10003 Phone: 212 998 1800 tisch.nyu.edu/
2
University of Southern California School of Theatre
Founded in 1945 and in the heart of the entertainment industry, Los Angeles, the USC School of Theatre offers Masters of Fine Arts in Acting and Dramatic Writing. More than 20 shows each year are produced there to provide students with plenty of real experiences that can land them acting jobs. Through a partnership with the Center Theatre Group, students are also provided with internship possibilities.
University of Southern California, School of Theatre 1029 Childs Way Los Angeles, CA 90089 213-821-2744 theatre.usc.edu
3
Columbia University School of the Arts
At Columbia University's School of the Arts, students receive acting, directing and playwriting training. Collaboration is encouraged through student interaction, performances, and an infusion of multiple cultures (due to its attractiveness to students worldwide). Master of Fine Arts degrees are offered in Film, Theatre Arts, Visual Arts, and Writing.
Columbia University 305 Dodge Hall, Mail Code 1808 2960 Broadway New York, NY 10027 212-854-2134 arts.columbia.edu
The Juilliard School continues to cultivate talent in students to develop them into passionate, skilled actors and actresses by placing them in front of live audiences through its Professional Intern Program. Students are provided with hands-on experiences in costume, electrics, creating props, painting scenes, stage management, production management, and makeup. Alumni attend regularly to work with students in developing career paths.
The Juilliard School 60 Lincoln Center Plaza New York, NY 10023-6588 (212) 799-5000 juilliard.edu
5
The New York Conservatory for Dramatic Arts
With more than 4,000 student auditions a year, the New York Conservatory for Dramatic Arts holds fast to its particular selection of students. With training in the heart of New York City, the school provides a perfect breeding ground for the most talented of aspiring actors and actresses. The New York Conservatory boasts the largest casting facility on the East Coast.
The New York Conservatory for Dramatic Arts 39 West 19th Street New York, NY 10011 888.645.0030, ext. 4080 sft.edu
6
Northwestern University School of Communication
Northwestern University's School of Communication offers aspiring actors and actresses career opportunities through Masters of Fine Arts in Directing, Stage Design, and Writing for Screen and Stage. An interdisciplinary doctorate is also offered in Theatre and Drama. Undergraduates can pursue majors or minors in theater or dance. An alternative program allows students to complete a Certificate in Music Theatre.
Northwestern University School of Communication 2240 Campus Drive Evanston, IL 60208 847-491-7023 communication.northwestern.edu
7
Harvard University Institute for Advanced Theater Training
Harvard University's Institute for Advanced Theater Training offers students a two-year program in Repertory Theater. Students also attend and participate in a three-month residency at the famous Moscow Theater Art School, where students work with an acting mentor to receive hands-on practice through actual production.
Harvard University Loeb Drama Center 64 Brattle St. Cambridge, MA 02138 617-547-8300 americanrepertorytheater.org/node/3824
8
American Film Institute
Founded in 1967, the American Film Institute has been the recipient of many awards that helped it reach out to actors and directors across the nation. Founders include the National Endowment for the Arts and Humanities, the Motion Picture Association of America, and the Ford Foundation. Its mission is to bring artists and industry together to create and inspire theater as an "art form" and way of life. The AFI is a national leader in screen education, film, and theater.
American Film Institute 8633 Colesville Road Silver Spring, MD 20910 301-495-6720 afi.com
9
UCLA School of Theater, Film and TV
The University of California, Los Angeles (UCLA) School of Theater, Film and TV offers students a rounded course of training for those in pursuit of a career in film, theater and drama—or all three. Students receive "comprehensive training" in theater, theater history, and the technical aspects of drama through hands-on experience in real acting settings.
UCLA School of Theater, Film and TV 102 East Melnitz Hall Box 951622 Los Angeles, CA 90095 310-206-8441 www.tft.ucla.edu
10
Actors Studio Drama School
At the Actors Studio Drama School at Pace University, students can work toward a Master of Fine Arts in Acting, Directing or Playwriting. It is the only MFA program endorsed by the Actors Studio's Curriculum Advisory Committee, whose members include Al Pacino and Harvey Keitel. Students participate in hands-on training and act beside real actors and actresses. Graduates are eligible to join the Actors Studio by auditioning for lifetime membership.
Pace University Dyson College of Arts and Sciences 1 Pace Plaza New York, NY 10038 800-874-PACE pace.edu