Best Online Schools for Adolescent Psychiatric Mental Health Nursing
26 SEP 2017
COLLEGE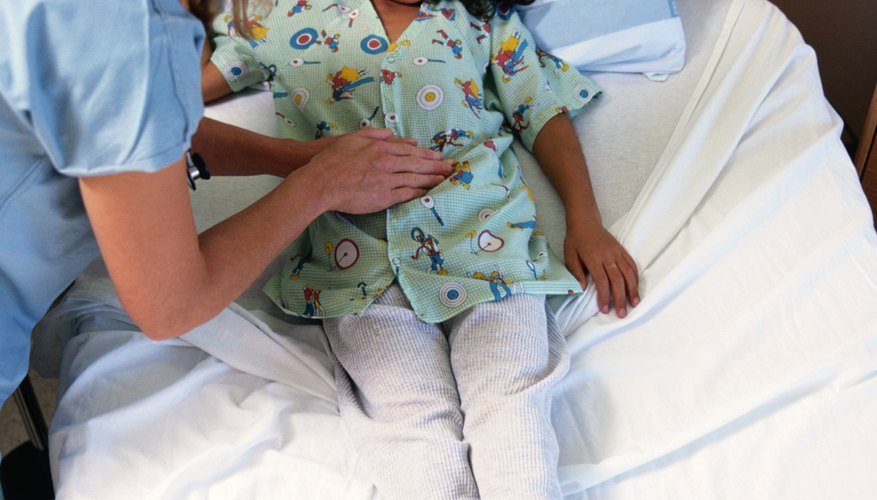 Keith Brofsky/Photodisc/Getty Images
Adolescent psychiatry students complete their studies in a mental health clinical nurse graduate program. Once students complete the program, they apply for the child-adolescent psychiatric mental health clinical nurse specialist certification. Eligibility for certification includes 500 supervised clinical hours with the adolescent population and comprehensive courses in advanced pathophysiology, advanced pharmacology and advanced physical assessment. Since clinical hours are required, most online schools offer a hybrid program, including online courses with a required internship. The best online schools for adolescent psychiatry in nursing are ranked by the "U.S. News & World Report" and "Webometrics" based on quality of faculty, online engagement and clinical experience.
1
Long Distance Learning at EKU
Eastern Kentucky University is located in Richmond, Kentucky, and offers a Master of Science for psychiatric mental health nurse practitioner. It ranks number 55 in the top tier of Southern regional schools. Online nursing students have access to the EKU library site and can chat with the librarian or search hundreds of resources for research. Students can search top medical journals like "Issues in Mental Health Nursing" and "The American Journal of Drug and Alcohol Abuse" for research. Since its inception in 2004, students have had a high success rate on passing the certification exam.
2
Web-Based Curriculum at UW
Located in Seattle, Washington, the University of Washington School of Nursing offers an online PMHNP program. Its online program includes phone conferencing for case consultation and video-streamed demonstrations. Students may also select the site for the clinical internship through their placement coordinator in order to focus on the adolescent population. Students take 18 months of full-time study to complete PMHNP training. UW ranks no. 52 in the 2014 edition of "U.S. News & World Report."
At Ohio State University in Columbus, Ohio, students enrolled in the PMHNP program can opt for a child and adolescent psychiatric mental health sub-specialty. All courses can be completed online, but students must complete intern work in a local hospital or mental health center. Upon completion, graduates are well-prepared to work in both outpatient and inpatient facilities for children and adolescents with substance abuse issues, mental illness or dual diagnosis. OSU ranks no. 47 in the best online graduate nursing programs.
4
Online Doctor of Nursing Practice at UF
The University of Florida in Gainesville offers a specialty track online for PMHNP. Its Web format is both synchronous and asynchronous. Students conduct work online in real time, ask questions and add comments about the topics with faculty. The online program is comprehensive and covers psychotropic medication prescription, adolescent psychiatric assessment, individual therapy and advanced health assessment. As a national university, UF ranks at no. 49.