List of Top 10 Distance Learning Correspondence Schools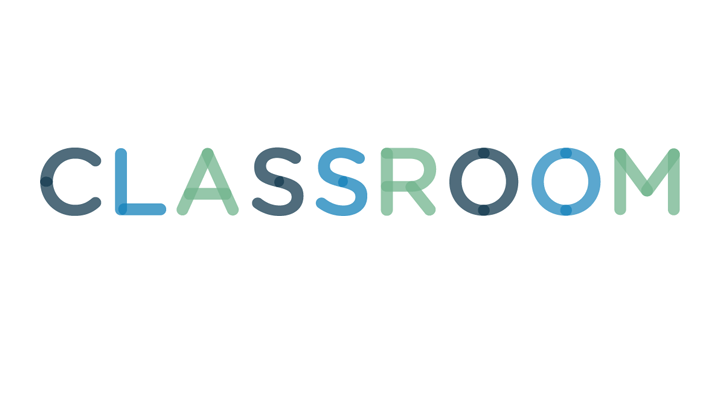 Busy lives, hectic work schedules and physical limitations can prevent a person from continuing their education at a college campus. For these individuals, distance learning is an ideal way to earn a college degree. Distance learning, as defined by the United States Department of Education, is an education characterized by separation of either time or space of both instructor and student. Distance learning correspondence schools have progressed from being an independent/self-study education to one with more interaction between the instructor and student thanks to the Internet.
1
Nova Southeastern University
Chartered in the 1964, Nova Southeastern University is the country's seventh largest independent, non-profit university. In 1972, the university instituted distance learning programs and is the Online Education Database's number one online college of 2009. Nova Southeastern University's distance learning programs include off-campus learning, online degree programs and traditional correspondence learning.
Nova Southeastern University 3301 College Avenue Fort Lauderdale-Davie, Florida 33314 800-541-6682 nova.edu
Dr. Pat Robertson established Regent University in 1978, and it is now a leading Christian college in the United States. Ranked number two on the OEDb 2009 list of top online schools, Regent University is a member of the Navy College Program Distance Learning Partnership providing a college education for naval officers. Regent offers associate's, bachelor's, master's, doctoral and military online distance learning programs.
Regent University 1000 Regent University Drive Virginia Beach, VA 23464 757-352-4127 regent.edu
Champlain College, founded in 1878 is one of U.S. News' top colleges of 2010 and OEDb's third ranked top online colleges of 2009. Champlain offers distance education for different levels of education. Distance learning students can complete a certificate program, associate's, bachelor's or master's degree.
Champlain College 163 South Willard Street Burlington, VT 05402 802-860-2700 champlain.edu
OEDb's fourth best online school of 2009 is Upper Iowa University. Upper Iowa mixes traditional and current distance learning programs with their independent correspondence study and online learning programs. Upper Iowa's distance online learning program offers 17 majors in undergraduate degree programs and three master's degree programs.
Upper Iowa University
605 Washington Street
Fayette, IA 54142
800-553-4150
uiu.edu
R.G. LeTourneau founded LeTourneau University in 1946; it ranks as the fifth top online college on OEDb's 2009 online college rankings. According to LeTourneau University, the college is also recognized by U.S. News and World News as one of "America's Best Colleges". LeTourneau's online distance learning programs offer state of Texas teaching certification, associate's, bachelor's and master's degree programs.
LeTourneau University - Admissions P.O Box 7001 Longview, TX 75607 800-759-8811 letu.edu
In 1971, the late Dr. Jerry Falwell Sr. founded the Christian-based, Liberty University. Liberty University began providing distance education in 1985 and ranks number six in OEDb's 2009 list of top online colleges. Liberty University offers online programs for completing high school, associate's, bachelor's, master's and doctoral degrees.
Liberty University 1971 University Boulevard Lynchburg, VA 24502 434-582-2000 liberty.edu
7
Grand Canyon University
Phoenix's Grand Canyon University, founded in 1949 is OEDb's seventh best online college of 2009. This Christian university offers online bachelor's and master's degrees. Students can complete a major in education, nursing & health sciences, business or liberal arts.
Grand Canyon University 3300 West Camelback Road Phoenix, AZ 85017 602-639-7500 gcu.edu
8
Dickinson State University
Dickinson State University, founded in 1918 is OEDb's eighth top online college of 2009. Dickinson offers online distance education through its Office of Extended Learning. Distance learning students can earn an associate's or bachelor's degree in any of their eight programs and take on a minor.
Dickinson State University 291 Campus Drive Dickinson, ND 58601 701-483-2507 dickinsonstate.edu
9
Western Governors University
In 1995, 19 U.S. governors, members of the Western Governors Association founded Western Governors University. This is the first university created by governors of several states and has been featured on NBC Nightly News and Time Magazine as well as ranking number nine on OEDb's 2009 top online colleges. Western Governors University has four academic colleges offering bachelor's and master's degrees along with three postgraduate teaching licensing programs.
Western Governors University 4001 South 700 East Suite 700 Salt Lake City, UT 84107 801-274-3280 wgu.edu
10
Salem International University
Founded in 1888, Salem International University holds OEDb's tenth best online college of 2009. Online distance learning mimics the self-paced format of traditional correspondence learning allowing students to take one class at a time if they choose classes starting every month. Salem offers associate's, bachelor's and master's degrees in business administration. Students can also earn a bachelor's in Information Technology.
Salem International University
223 West Main Street
Salem, WV 26426
888-235-5024
online.salemu.edu