What Kind of Degree Would I Earn as an Anthropology Major?
26 SEP 2017
COLLEGE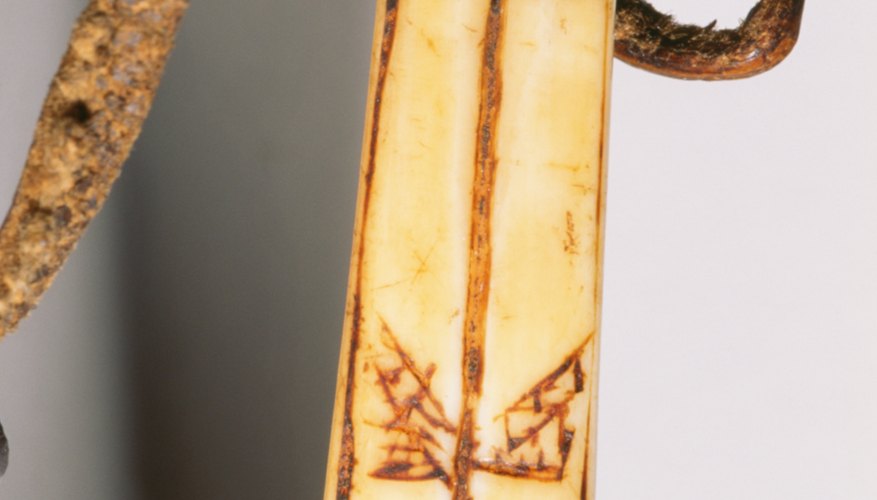 Photos.com/Photos.com/Getty Images
The field of anthropology is dedicated to studying cultures. You might travel to foreign lands to learn about contemporary hunter-gatherers, or specialize in a field such as archaeology so you can gain insight into prehistoric cultures. Anthropology students can pursue a variety of college degrees, and after you graduate, you can continue your studies with a master's or doctoral program.
If you're interested in getting an introduction to the field of anthropology but aren't sure if you want to go to a four-year university, you can pursue an associate degree in anthropology. This degree usually takes about two years to complete, and you won't have to take as many core classes as someone pursuing a bachelor's degree. Schools such as California-based College of the Desert and West Los Angeles College offer associate degrees in anthropology.
A bachelor's degree provides you the chance to study anthropology in a university setting, which typically means more classes to choose from and more access to research opportunities and internships. You'll also take about two years of core classes in courses such as English, natural sciences and math. These classes ensure a broad and well-rounded education that can help you land a variety of jobs. Numerous schools offer bachelor's degrees in anthropology, including Boston University and the University of South Carolina.
Anthropology is a social science, which means you'll have the opportunity to choose whether you seek a degree with an art or science focus. If you're pursuing an associate degree, you can graduate with an Associate of Art or Associate of Science, while bachelor's graduates get a Bachelor of Art or a Bachelor of Science. Schools that offer A.S. or B.S. degrees typically require more math, science and research classes, and may have a stronger scientific focus. For example, Emory University offers a B.S. in anthropology and human biology.
You'll take courses that educate you about human history and culture, as well as courses dedicated to helping you learn about data gathering and respect for various cultures. At Emory University, students pursuing a B.S. take 52 hours of anthropology courses including courses such as introduction to anthropology, cultural anthropology, evolution and behavior and biological anthropology. They must also take chemistry, biology, calculus and statistics.