Accredited Online Equine Degrees
26 SEP 2017
COLLEGE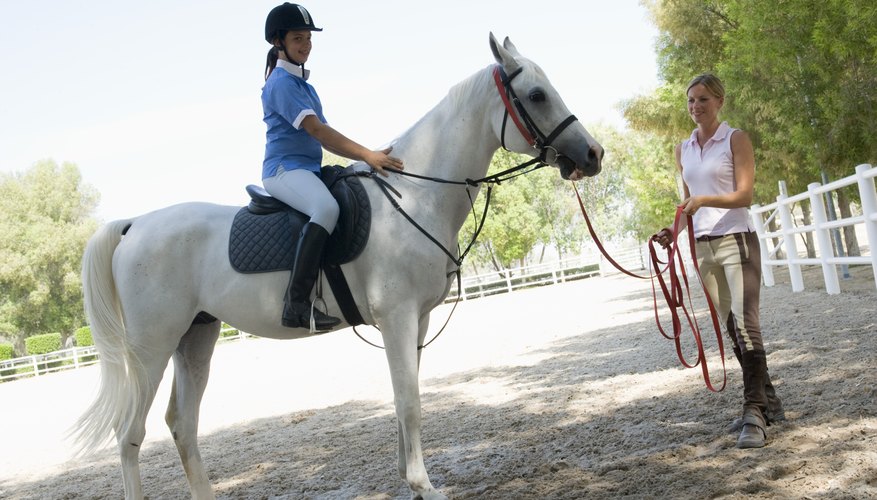 BananaStock/BananaStock/Getty Images
The American horse industry is big business, employing over half a million people and with a value of over $25 billion, according to data complied by the American Horse Council. Earning a degree in equine studies, which can involve learning about all aspects of horses and horse care such as nutrition, training and stable management, will help you to prepare for a job in this competitive field. Although most accredited equine studies degree programs take place on campus, as this subject involves quite a bit of hands-on learning, some universities allow students to complete their studies online.
The Global Equine Academy offers an online degree program in partnership with Dickinson University, which is accredited by the North Central Association of Colleges and Schools. Degrees offered include an Associate of Science degree in agriculture sales and service with an equine management emphasis and a Bachelor of University Studies or Bachelor of Science degree in business administration with an equine minor. All courses are offered online, and include such subjects as equine anatomy, equine reproduction and stallion management.
2
Breyer State University
Breyer State University is a virtual university with accreditation from the Educational Accreditation Association. It offers two different equine studies programs, one that leads to an Associate of Arts degree in equine business management and another that leads to a Bachelor of Science degree in equine studies. The online faculty include a veterinarian, several authors and some award-winning horse trainers. Equine nutrition and the legal aspects of horse management are among the courses offered in both programs.
3
University of Louisville
The University of Louisville offers a post-baccalaureate certificate in equine business, open to any student who has completed a bachelor's degree in any field. No prior equine experience is necessary, although earning this certificate will provide you with the necessary training to work in the horse industry in a business or management role. The program takes about 14 months to complete, and takes place entirely online. It is offered by the University of Louisville College of Business, which has accreditation through the Association to Advance Collegiate Schools of Business.
4
Michigan State University's My Horse University
Another option for studying equine science online is offered by Michigan State University with its online "My Horse University" program. These courses range from free and low-cost introductory lessons up through premier courses that can take four to six hours to complete. All courses involve video instruction, and many of them include exercises that can be completed by working with your own horse. Although these courses do not result in a degree, they can count toward a certificate or diploma earned through the United States Dressage Federation.