Is Skype Recorded?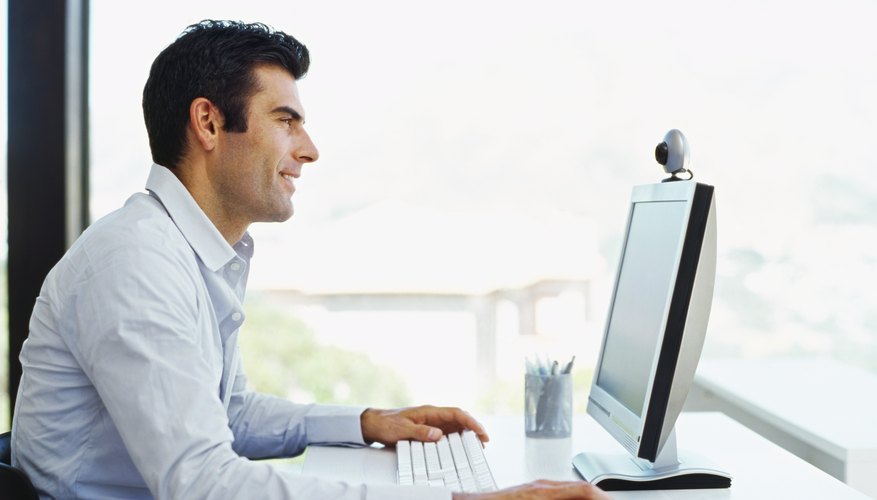 George Doyle/Stockbyte/Getty Images
Microsoft's policies for Skype users include various types of data collection and storage. There is no way to conclusively determine whether your information is being recorded on Skype at any given time. When you converse with your contacts on Skype, it's safest to assume the conversation isn't entirely secure.
When you use Skype, you're agreeing to the privacy policy and terms of use, which means that Skype is allowed to store your video, text and audio communications for long enough to fulfill any laws or fulfill one of many purposes, including identity verification, troubleshooting, marketing and providing services. Even if all of your communications aren't recorded, no type of communication on Skype should be seen as entirely private, since you've agreed to Skype collecting your data. There is no way to opt out of this data collection process.
When you type a message to someone on Skype, it is normally stored for 30 days. If Skype has a legal reason to keep the data for longer than 30 days, it can do so. One thing to keep in mind is that a Skype account linked to a Microsoft account may be set up to store IM conversations indefinitely. You can also set up your account to disable storage and then clear conversations from your Skype account so that they aren't locally stored on your machine.
Audio calls, like IM conversations, are stored by Skype. They're stored for 60 days, or longer if required by law. While there is no proof that Microsoft records your Skype calls, they haven't explicitly denied doing so either. It is difficult for an attacker to gain access to an ongoing Skype call, because Microsoft uses strong security measures to protect the communications. The Skype network is encrypted and each user is issued a digital certificate that proves his identity when his call is connected to another Skype user.
Microsoft and outside attackers aren't the only people who can record your Skype communications. The person with whom you're speaking can copy and paste the text of the conversation, take screenshots or even record the video and audio of a conversation. For this reason, never exchange sensitive information with a user you don't trust and assume that any conversation may be recorded or monitored.