Do You Have to Pay Back Grants?
12 SEP 2018
COLLEGE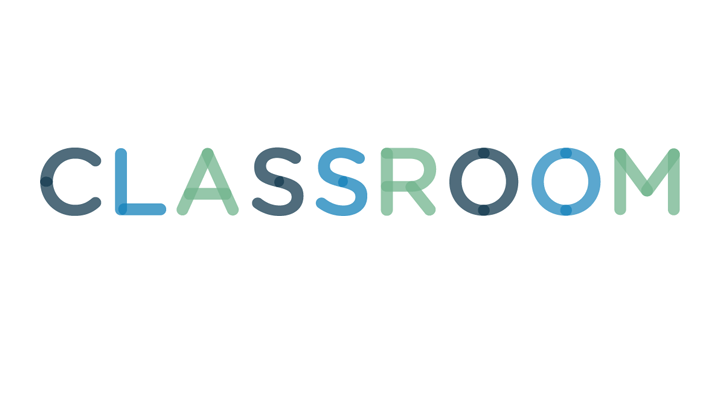 If you are someone who is interested in attending college or university, then there's a chance you may have several worries or concerns in addition to all the things you have to look forward to. While college is an exciting time and a chance to open the door to more job opportunities in the future, the cost of affording school can be extremely discouraging to many young people and their families.
Thankfully, there are ways for students to be able to afford college through financial assistance. Solutions like financial aid, grants and even student loans can help give students money to help pay for tuition and other expenses associated with higher education. Some of these solutions, such as loans, will generally need to be paid back with interest. But others solutions, like grants, are quite different.
A grant is a form of free financial assistance that's given to a student based on their family's unique financial need. A grant can be used towards college tuition, room and board, as well as other expenses associated with attending college. For instance, some students that are awarded a grant may use it to help pay for their textbooks or school supplies. A grant is considered "gift aid" and therefore, it is essentially a gift. Like with most gifts, the recipient typically won't be required to give it back to the giver, unless there are some extenuating circumstances. This applies to grants as well.
2
Do You Have to Pay Back a Grant?
Are you wondering: Do you have to pay back grants? Students who earn grant money from the U.S. Department of Education in order to help pay for their college tuition, will not need to pay it back. It is considered a gift and can help reduce your overall costs for attending school. However, there are some situations in which students may be required to pay back their grants:
If you withdraw from the program in which the grant was given.

If you switch from a full-time student to a part-time student. Because the amount of money in a grant is given based on your status, this switch may not require you to pay back your grant necessarily, but it may reduce the amount you're given.

You have received or will receive other forms of financial assistance, which means you would no longer need the grant.
You don't meet the terms in which the grant was given to you.
You've committed a felony (then you may not be able to apply for financial assistance in the first place.)
You don't maintain the GPA required to keep the grant.
Grants and other forms of financial assistance are given on a year by year basis, so as long as you stay enrolled in your school at the current status (full-time or part-time) and do your best, you shouldn't have anything to worry about. But students who take advantage of the grants given to them could be at risk.
If you do violate the terms and you are ultimately required to pay back your grant, then you will usually be given 45 days upon notification to pay it back or arrange a repayment agreement. Not only that, but you may have a very hard time getting financial aid in the future if you ever decide to return to school.
3
Do You Have to Pay Back a Grant if You Drop Out?
Many students might wonder whether or not they are required to pay back a grant if they drop out of school. This can be a scary thought, especially for a person who has to drop out of school due to financial burdens, or they are not able to keep up with their job and school at the same time.
It's important to remember that each grant has different rules in terms of what the penalties are if you go against the eligibility requirements. Typically, if you drop out of school the year that your grant has been applied, or change your status from a full-time student to a part-time student, then you may have to pay back some of the grant, if not all. But, if you've received a grant, for example, during your sophomore year of college which you've completed, and then you drop out your junior year, then you likely wouldn't have to pay it back, since the grant you were given was for a year that you already finished.
4
The Difference Between a Loan and a Grant
There are many ways in which students can access financial aid in order to go to college, especially for families who aren't able to pay the costs right away. Because the price of tuition at colleges and universities in the United States are some of the highest in the world, most families will need some serious help in affording these costs, and thus may seek out a student loan in addition to a grant or scholarship.
Students should always try to see what free financial assistance they can get before looking into loans. However, even if a student is awarded a decent amount of money from a grant or other forms of free aid, like a scholarship, it still may not be enough to pay all the costs. This is why many students may need to take out loans on top of this free aid. Unfortunately, unlike a grant, a loan is money borrowed that needs to be paid back eventually. Student loan debt in the United States is over a trillion dollars as of 2018, and many people find it difficult to pay back loans after graduating due to high-interest rates and somewhat strict repayment plans. Because of this, students should see if they are eligible for all kinds of free aid before resorting to a student loan.
5
How Grants and Scholarships Are Similar
You may be asking: Do you have to pay back grants and scholarships? The differences between grants and loans are quite obvious, but the distinction between grants and scholarships is a little bit harder to distinguish. Grants and scholarships are very similar in that both are forms of financial aid given to a student to pay for school that doesn't need to be paid back. Unlike a grant, though, which is given to students based solely on their financial need, a scholarship is usually given to a student for things like high academic achievement or athletic accomplishments.
A scholarship may also be given to a student from a specific organization that gives out scholarships based on your inspiring intentions as a student, your experiences serving the community or even your religious affiliation. Students can sometimes earn scholarships while they're in college if they earn a high GPA or they have made noteworthy achievements within their program.
6
The Pros and Cons of a Grant
There are many pros and cons to receiving a grant, and it's important to know what those are before applying for one. Though there are, of course, many great aspects of receiving a grant, there are some things to consider as well.
Many students may apply for FAFSA in the hope that the financial award will be enough to college their entire college tuition for the year. But, in the 2018 to 2019 school year, the maximum amount that can be allocated by a Pell Grant will be $6,095 per year, per student. And that's the maximum. Many students won't get that much, especially because grants are awarded on a first-come, first-served basis. If you look at the cost of college tuition, that amount isn't really much at all. But, that doesn't mean it can't help.
At the end of the day, a grant is money that you can use to help you pay for college. Because you're not required to pay it back (again, if you break the terms, you may have to), it's a great way to save some money on the exorbitant cost of tuition.
In order to receive a grant, you must be eligible. There are many different types of grants given out by the federal government, but the main one is a Pell Grant. To get a Pell Grant, you must fill out the application and demonstrate your family's need. This is done by reporting your family's income and expenses. You will also need to prove that you're already in an undergraduate or graduate program or that you have just enrolled in an undergraduate or graduate program. Pell Grants, for instance, are typically only awarded to undergraduate students, but there are some exceptions and other types of grants that can be issued to both undergraduate and graduate students.
8
The Different Kinds of Grants
There are several different kinds of grants you may be eligible for when you apply for financial assistance through the government. Which grant or grants you can receive depending on what you're eligibility is when you apply through FAFSA. Those who look over your application will use a formula to determine what you can receive and how much. If you're not eligible for a Pell Grant, you may be eligible for another:
Federal Supplemental Educational Opportunity Grants (FSEOG)

Teacher Education Assitance for College and Higher Education (TEACH)

Iraq and Afghanistan Service Grants

State-issued Grants
9
How to Apply for a Grant
In order to apply for a grant, you must visit the FAFSA website at www.fafsa.ed.gov. FAFSA stands for "Free Application for Federal Student Aid" and students should apply as soon as they can. Before you apply, you need to determine whether or not you are eligible. In order to be eligible for federal student aid, you must meet the requirements:
Be a citizen of the United States or an eligible non-citizen

Have a valid social security number (there are some exemptions)

Have a high school diploma or GED

Be enrolled in an eligible degree or certificate program
Not owe money on another federal grant
Have no criminal record (there are some exceptions)
Once you're on the application, you will be asked questions about your family's income, your own income (if you have any) as well as your family's expenses. For instance, you will be required to report whether or not you have siblings and if any of those siblings are currently enrolled in college too. You will also need to report the costs of the college you're going to attend. When you finally submit your FAFSA application, you will have some time to also re-submit if you found that you have some errors and you need to make corrections. If you're eligible, the government which grant or grants can be awarded to you for the upcoming or current school year and if so, how much.