About the Pell Grant
12 SEP 2018
COLLEGE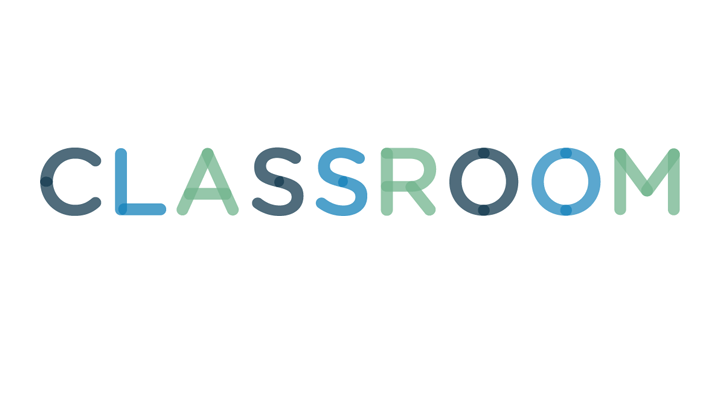 Paying for college is an extremely expensive venture, especially in the United States. Without a college degree, it can be difficult for a person to get a comfortable job with a steady paycheck.
This is why many students, despite the financial burden it entails, will decide that college is still the best decision for them.
Thankfully, there are many programs in place to help students get the financial assistance they need to be able to go to college. One of these options is through a federal Pell Grant, and unlike other systems of aid or financial assistance such as student loans, a Pell Grant does not need to be repaid.
Before applying for student loans to put toward your tuition and college room and board, it's a good idea to look into other forms of financial assistance that you won't have to pay back. Unlike loans, which usually come with extremely high interest rates and an extremely short grace period after graduation, a Pell Grant is money provided by the U.S. government to help students pay for college, which they will not need to pay back after completing their degree or their year in school.
The amount of money a student can get with a Pell Grant depends on the student's financial need, which is based on his family's income and expenses. After the U.S. Department of Education determines your eligibility and need, they will decide how much money to allot.
There aren't many students in the United States who are able to afford their college tuition out of pocket. In a typical middle-class family with two parents working decent jobs and even the student working a minimum-wage job while in high school, the family still may not have enough to afford the student's college education. Add other children to the mix, a mortgage and basic everyday expenses for both the student and her family, and this means that most people will need considerable financial help to get their degree.
This is why government programs were created to help people afford their college tuition without necessarily needing to worry about the burden of the thousands of dollars of tuition. If you want help affording your college tuition, then there's absolutely no reason not to apply for a Pell Grant, even if you'll still need to take out loans after the fact.
3
How Do You Get a Pell Grant for College?
Some students are able to afford their college tuition by earning an academic scholarship or athletic scholarship while in high school, or their parents have enough money to pay for their tuition and living expenses when the time comes. Unfortunately, this isn't the case for every student, yet students shouldn't be discouraged from going to college simply because they don't have all that money at their disposal.
A Pell Grant is designed for students from families with specific financial need in terms of affording tuition.
In order to get a Pell Grant, therefore, you essentially need to prove to the government what your family's income is and what your expenses are. This requires a few forms to fill out in addition to making sure you meet other eligibility requirements.
4
Pell Grant Eligibility Criteria
In order to be eligible to receive a Pell Grant, you must meet the criteria. First and foremost, you must be a U.S. citizen or an eligible noncitizen – for instance, someone who possesses a green card, though you can check the FAFSA website for more information regarding the conditions of a "noncitizen."
Once you've met this requirement, you must prove that you are a student who has not yet earned your bachelor's degree. This could mean that you were pursuing your degree at one point, but you took a break, and now you want to go back to school.
Otherwise, you must prove that you have just been accepted to an undergraduate degree program or a certificate program, and, of course, you must also have your high school diploma or GED. You can either be attending school as a full-time student or part-time student, and although Pell Grants are typically only awarded to undergraduate students, some graduate students in post-baccalaureate teacher programs may also be eligible.
Finally, you must meet the financial need requirement.
This involves reporting your income, which you will do by answering a few questions on the Pell Grant application. The U.S. Department of Education will take the numbers you provide them and put it into a formula to determine your expected family contribution, which they will then compare to the expected cost of attending school for the upcoming year. Based on the results, they will decide if you're eligible to receive the Pell Grant and if so, how much money you may receive.
5
Determining Your Family's Financial Need
Filling out the Pell Grant application to determine your financial eligibility can be a bit uncomfortable to do. Many parents don't want their children (even though they are now college age) to know their income or any financial struggles they may be having.
On the application, you will need to report your parents' income, your own personal income if you have any and any assets your family has, such as a house or a business.
As for expenses, you will need to report the number of people living in your household (for instance, if you have siblings), which siblings you have that are attending college at the moment, if any, and finally, your school's cost of attendance, including the tuition, room and board and other similar costs. You will also need to report any relevant tax information.
While a Pell Grant can certainly help cut down college costs, for many students who hope to attend private universities or schools in states in which they are not a resident, the Pell Grant may not make much of a dent in your tuition costs. That being said, something is better than nothing. For the 2017 to 2018 school year, the maximum amount of money awarded to students through the Pell Grant was $5,920.
Of course, since that is the maximum, that doesn't necessarily mean that this is the amount you'll get or even that you'll get approved. The U.S. Department of Education decides the amount on a case by case basis.
7
Filling Out Your Pell Grant Application Form
The Pell Grant application form is not a specific application but is instead part of the main FAFSA application that you'll need to fill out before the school year begins.
FAFSA stands for "Free Application for Federal Student Aid," and the application can be accessed via the fafsa.ed.gov website. The application will determine your eligibility not only for the Pell Grant but also for any other state and federal financial aid programs, which may or may not earn you financial assistance other than the Pell Grant or in addition to the Pell Grant.
8
The Pell Grant Application Deadline
Most students will start their Pell Grant application form after they've received their college acceptance letter and submitted their final decision to that college. However, it's important to keep in mind that there is a deadline for a FAFSA application, and that deadline depends on federal deadlines as well as both your state's deadline and the deadline of the school you'll be attending.
Therefore, you will need to compare all of these deadlines to ensure you get your application in on time. To check deadlines, you can visit the FAFSA website and click on "deadlines," and then use the drop-down boxes to select the answers that apply to you.
The nice thing about FAFSA is that the deadlines are quite stretched out since they go according to the tax cycle. If you start school in the spring semester or you decide that you want to apply after completing your fall semester, you still can. For instance, in the state of New York, the deadline for the FAFSA application for the 2018 to 2019 school year is actually June 30, 2019, with any corrections needing to be submitted by September 14, 2019. Remember to also check your college's FAFSA deadline too, as it might be much earlier.
Either way, filling out your application as early as you can might increase the amount of aid for which you'll be eligible, as aid is given on a first-come, first-served basis.
Applications open October 1 of the year prior to the start of the school year you'll be attending college. For example, according to the federal guidelines (you'll still have to check state and school guidelines), if you're planning on attending school during the 2019/2020 school year, then the application would open October 1, 2018 and close in June of 2020. This gives students more than a year and a half to apply.
9
What Can Pell Grant Money Be Used For?
Though the Pell Grant is ideally given to students to use toward their tuition cost and the price of room and board on a year-to-year basis, that's not the only way it has to be used. First of all, colleges must award Pell Grant funds twice a year or once a semester.
They can award the grant in different ways: either by applying it straight to your fees, by writing you a check or both. After applying funds to your tuition and room and board (not just the Pell Grant, but all financial assistance including loans), students can use money for living expenses, textbooks or transportation.
Students should try to make wise decisions about this leftover money and use it for something important.
You can also sometimes ask for an advance if your aid hasn't been dispersed yet, but you need the money to buy your textbooks for your courses. For more information or if you need help with all of this, you can visit your school's financial aid office.
10
Other Forms of Financial Aid/Assistance
If you don't get awarded a Pell Grant or if your total amount of financial aid is not enough to cover your college costs (or both), then there are other ways to seek out financial assistance. Many students will apply for federal loans, which can also be done via the FAFSA application. Loans, unlike grants, will need to be paid back eventually and typically have high interest rates, so it's really important to learn about this before taking out a loan.
If it's still not enough money, then you can apply for student loans through private lenders and through an institution like a bank. These tend to have even higher interest rates than federal loans, with fairly strict repayment plans.
Again, it's necessary to really understand what your expenses will look like when you graduate and when it comes time to pay back these loans. Remember, you can apply for FAFSA for each year you are in school, but you will need to fill out the application again each time.
Although college is expensive, having a bachelor's degree can certainly earn you more money in the long term and provide you with more job opportunities than those who don't have their degree. Best of all, if you get awarded the Pell Grant, you won't need to pay it back.