Degree Requirements for a Substance Abuse Social Worker
26 SEP 2017
COLLEGE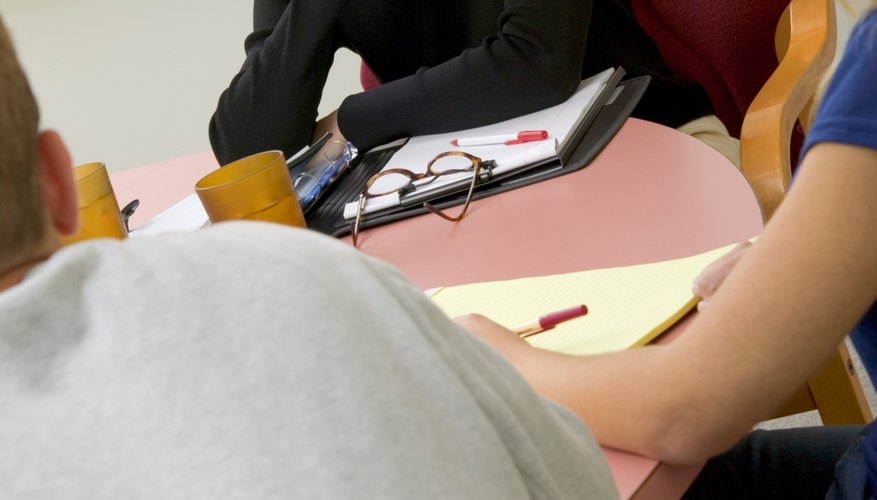 Jupiterimages/liquidlibrary/Getty Images
The U.S. Bureau of Labor Statistics predicts that career opportunities in substance abuse social work will increase at a faster rate than in other professions. Substance abuse social workers give hope and guidance to addicts. They work with patients to assess the extent of the addiction and formulate a recovery program. Therefore, they need a relevant degree that allows them to deal with patients' needs and manage programs in recovery institutions.
Substance abuse social workers need a bachelor's degree to gain employment and provide services such as diagnosis and counseling with minimal supervision. The bachelor's degree generally takes four years to complete and will provide prospective social workers with skills needed to deal with issues such as substance abuse, human behavior, prevention and treatment. Students interested in substance-abuse social work can pursue a bachelor's degree in social work, psychology, counseling psychology or sociology.
Seventy-two percent of substance abuse social workers hold a master's degree, according to O*NET OnLine – a free database that gives guidelines for different occupations in the United States. While a master's degree is not compulsory, it allows you to take up senior positions in the government, rehabilitation institutions or non-governmental organizations. You can advance to a master's degree in social work with a background in sociology, social work, biology, psychology, economics or political science, according to the National Institutes of Health.
Both bachelor's and master's degrees in substance abuse counseling require that you attend a formal internship, preferably in an institution that exposes you to substance abuse cases as part of your course work. However, at an advanced stage, a formal internship is part of your working experience. Internship activities include therapy, case management, development of treatment programs and crisis intervention. An internship also helps you develop hands-on skills in cultural sensitivity and communication, which are an added advantage while dealing with patients.
Different states have varying licensing requirements. However, licensing is not mandatory unless you want to get into private practice or become a chartered counselor. For instance, according to the New York State Office of Alcoholism and Substance Abuse Services, a master's degree in social work is mandatory for social workers sitting for licensing exams. You'll also need roughly 3,000 hours of supervised post-graduate clinical experience in most states, according to the National Institutes of Health Office of Science Education. For instance, in California you must have 3,200 hours of supervised work experience to sit for a licensing exam.