About the National Merit Scholarship
18 SEP 2018
TECH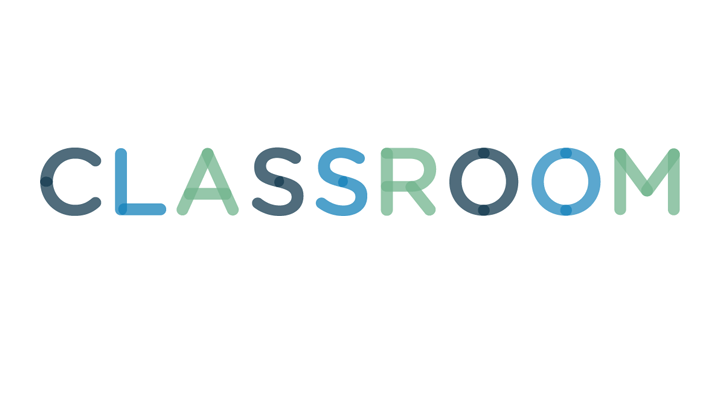 1
National Merit Scholarship Requirements
Entrants must attend a high school in the United States, the District of Columbia or U.S. commonwealth and territory, or they must meet the citizenship requirements for students attending high school outside the United States, i.e. be a U.S. citizen or U.S. lawful resident (or have applied for permanent residence in the U.S.) and intend to become a U.S. citizen at the earliest possible opportunity.
2
How Do You Become a National Merit Scholar?
Around 1.6 million high school students apply to enter the National Merit Program each year. The first step is to take the PSAT/NMSQT in the specified year of the high school program, and no later than the third year in grades nine through 12.
Every year, the 50,000 high school students with the highest PSAT/NMSQT Selection Index scores, which are calculated by doubling the sum of the reading, writing and language and math test scores, qualify for recognition in the National Merit Scholarship Program. In September of each year, these students are informed, via their high schools, that they have qualified as either a commended student or semifinalist.
If you are interested in becoming a National Merit Scholar, you should speak to your high school counselor at the start of the school year to arrange to take the PSAT/NMSQT at your school in the fall. Each high school is responsible for registering participating students for the PSAT/NMSQT.
Most students take the PSAT/NMSQT in 10th or 11th grade in high school.
If you are home schooled, or if your school does not offer the test, you can sign up to take it at another school in your area. Tests are held in October each year.
The fee for the 2018 PSAT/NMSQT is $16, but some schools cover all or part of the cost. Check with your school whether they pay the fee in full or in part. You may be able to get a fee waiver from the College Board if you are from a low-income family.
The PSAT/NMSQT measures your knowledge and skills in reading, writing and language and math. It is not based on words and facts you will not use again, but focuses on what you have learned in school and what you are likely to require to do well in college such as reasoning and critical-thinking skills.
Students who plan to spend four years in high school (grades nine through 12) before entering full-time college must take the PSAT/NMSQT in their third year (grade 11, junior year). They enter the competition that ends when awards are offered in the spring of their fourth high school year (grade 12, senior year), which is the same year they leave high school and start college.
On the other hand, students who plan to leave high school a year (or more) early to enroll in college full time can usually take part in the National Merit Scholarship Program if they take the PSAT/NMSQT before they enroll in college. These students must take the PSAT/NMSQT in either their next-to-last year or the last year of high school.
A five-year high school student can usually take part in the National Merit Scholarship Program if they take the PSAT/NMSQT in both the third and fourth years of high school. A five-year student must make a written request for entry (including the student's name, high school and educational pattern) to the competition, which must be approved by the NMSC for eligibility.
If you miss the PSAT/NMSQT due to illness, an emergency or other extenuating circumstance, but you meet all other program participation requirements, you may still be able to enter the competition. You or a school official must write to the NMSC as soon as possible after the PSAT/NMSQT to ask for information about alternate entry procedures. The request must be postmarked no later than April 1 following the missed PSAT/NMSQT administration, and include your name and address, the name and address of your high school, the contact information of the person making the request if this is not you and your reason for missing the PSAT/NMSQT.
4
Commended Students and Semifinalists
Every year, more than two-thirds (about 34,000) of the 50,000 high scorers on the PSAT/NMSQT receive letters of commendation in recognition of their outstanding academic promise.
The Selection Index scores of commended students are below the level required of semifinalist students. Commended students do not move forward in the competition for National Merit Scholarships, however, some of them may become candidates for other business- and corporation-sponsored scholarships.
At the same time, the remaining 16,000 students are informed that they have National Merit Scholarship semifinalist status. To make sure students from all over the United States are included, entrants with the highest scores in each state are selected.
5
National Merit Scholarship Finalists
About 15,000 of the semifinalists are expected to become finalists and receive a Certificate of Merit declaring their distinguished performance in the competition. In order to become a finalist, a semifinalist must meet high academic standards and certain other requirements provided by the NMSC.
To become a finalist in the National Merit Scholarship 2019 Program, you must take or have taken your SAT no later than December 1, 2018. The NMSC recommends taking the SAT no later than November 3, 2018. For the 2019 program, the NMSC will not accept scores from an SAT administration taken earlier than October 2016 or later than December 2018.
The National Merit Scholarship cutoff date to receive your SAT scores is January 31, 2019, and for full award consideration your scores must be received no later than December 31, 2018. When you register for the SAT, you must request that your scores be sent to the NMSC, using the code 0085. This is crucial, because the SAT Program will not report your scores to NMSC unless you specifically request this.
If you have already taken the SAT and have a score report from the SAT Program, check that it shows the NMSC (code 0085) as a recipient. If this is not the case, you should immediately contact the College Board and request that an official score report be sent to the NMSC.
6
National Merit Scholarship Winners
7
National Merit Scholarship Types
Every finalist is considered for a National Merit $2,500 Scholarship, and winners are chosen in every state by a committee of college admission officers and high school counselors.
Around half of all National Merit Scholarships are National Merit $2,500 Scholarships. National Merit $2,500 Scholarships provide a single payment of $2,500, which is paid by NMSC's own funds with the assistance of underwriting from grants from corporate sponsors.
Corporate-sponsored scholarships are provided by corporations, company foundations and businesses through the National Merit Program and range from one to more than 100 per company or business. Corporate sponsors may also provide special sponsorships to the children of employees or members. Students complete entry forms and sometimes require the help of their parents. Every corporate sponsor determines the financial limits of its scholarships and whether the awards consist of one-time payments or fixed stipends, which can be renewed for up to four years of college undergraduate study.
College-sponsored Merit Scholarships may be offered to finalists who plan to attend a sponsor college or university (as of September 2018, around 180 U.S. colleges are Merit Scholarship sponsors). A college-sponsored scholarship is renewable for up to four years of undergraduate study at the sponsor school but cannot be transferred to another institution and therefore is canceled if the sponsored student does not attend the sponsor school.
Each college sponsor chooses the annual stipend their institution offers to award recipients between $500 and $2,000 per year. All college-sponsored scholarship recipients at the institution receive the same amount.
Every year, corporate-sponsored Special Scholarships are also awarded to high-performing students who do not become finalists. They must meet the sponsor's specific criteria for sponsorship. Most of them are children of employees, residents of specific communities or students with a particular college major or career plans. The value of the sponsorship is determined by the corporate sponsor and may be a one-time payment or renewable.
8
Choosing a National Merit College
On your National Merit Scholarship application, you must indicate your first-choice college.
If you are still unsure about your first-choice college, you can select "undecided" on your application and inform the NMSC of your first-choice college as soon as you have made the decision. You can do this by logging into osa.nationalmerit.org with your username and password. You can also change your first-choice college in this way. However, you may not change your college choice until your completed application has been sent to the NMSC by your high school.