Christmas Crafts for Children to Give Parents
26 SEP 2017
LIFE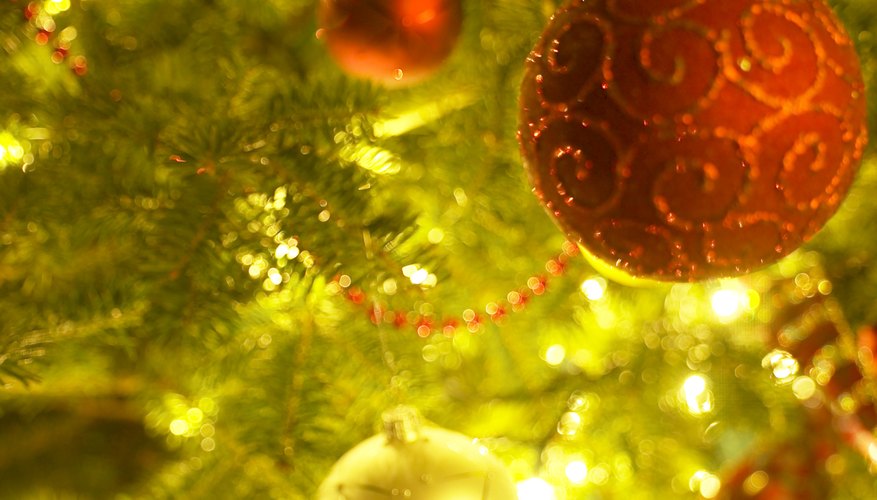 Hemera Technologies/AbleStock.com/Getty Images
Even if your little one is more interested in receiving Christmas presents than giving them, she'll probably leap at the chance to craft a handmade gift for the most important people in her life -- Mom and Dad! Bring some creativity to the season of twinkling lights, cheerful carols and letters to Santa, and start a tradition of homemade gifts that can outlast the toddler and preschool years.
Treasured ornaments can be saved for years as a memento. Cut cardboard into the shape of little gingerbread men for your child to decorate with puffy paint and googly eyes. Attach a ribbon to the head to hang it. Or your little one can drizzle glue and glitter onto a pine cone for a glittering ornament. Alternatively, show her how to wrap red and green ribbon around star-shaped cookie cutters, securing the ends with double-sided tape and leaving a loop for hanging.
Wreaths add holiday pizzazz to any decor, so branch out past your grandmother's evergreen wreath with some kid-friendly variations. Cut out a large circle of sturdy cardboard for your preschooler to cover in craft glue and dry green peas. Finish the wreath with a shiny red bow at the top. Or give your toddler a foam wreath base and an assortment of holiday ribbons to wrap around it. Remind her to keep wrapping until the white foam is completely covered.
You're guaranteed a white Christmas if you hang paper snowflakes in your house. Show your young one how to fold the paper into quarters and snip off the corners to create snowflake shapes. Have her decorate the snowflakes with markers or glitter pens or help her cover small snowflakes in clear, adhesive-backed vinyl to make coasters. Alternatively, use her snowflake as a stencil on a white T-shirt and paint around it with green and red fabric paint for a wearable gift.
Frame your little one's face with her one-of-a-kind artwork by decorating picture frames. Forget gluing on dry macaroni, though, and have her attach more festive materials, like dry green peas, red and green pompoms or candy canes. Try a row of self-stick bows or curled-up ribbon to create a fancier frame. For a whimsical look, encourage your preschooler to glue peppermint swirl candies to the picture frame with craft glue and cover them with a layer of non-toxic sealer.