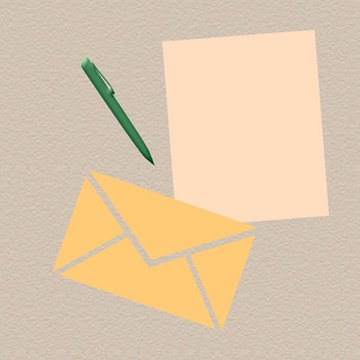 End a sympathy card with words of comfort.
Writing a sympathy card to extend your condolences to bereaved family members can be challenging. The purpose of the sympathy card is to recognize the deceased's death, convey condolences and extend support. As you write the words of support and encouragement, end a sympathy card with a sentence or two that will comfort the surviving family members and express love or affection.
Write one or two sentences to close the sympathy card. Keep the focus on the bereaved and not on yourself. Write a sentence that refers to the deceased and the memories you will not forget. Family members often draw comfort from knowing that people will not forget their loved one.
Compose a sentence that tells the bereaved family you are thinking of them. Avoid religious references unless you know the bereaved family well enough to know that these references are appropriate. Tell the bereaved family you are praying for them if it will not offend them and if you feel comfortable writing this. If you are unsure, write that you are thinking about them only and avoid references to religion.
Close the sympathy card with a simple closing such as "Sincerely," "Warm Regards" or "Love." Sign your name or a family name at the end of the sympathy card.
Tip
Write offers to help the bereaved before the end of the sympathy card, so they do not seem like an afterthought. If you genuinely desire to offer help and support in a practical way and wish to offer this help, offer it in the body of the sympathy message and be specific with your offer. This will communicate your initiative and show the family that your offer is genuine.
Warning
Tread carefully with the words you write if you do not know the bereaved family well—keep the sympathy card brief and general.
References
Photo Credits
note paper and pen abstract image by robert mobley from Fotolia.com