Online Language Arts Activities for Middle School Students with Autism
26 SEP 2017
VOCAB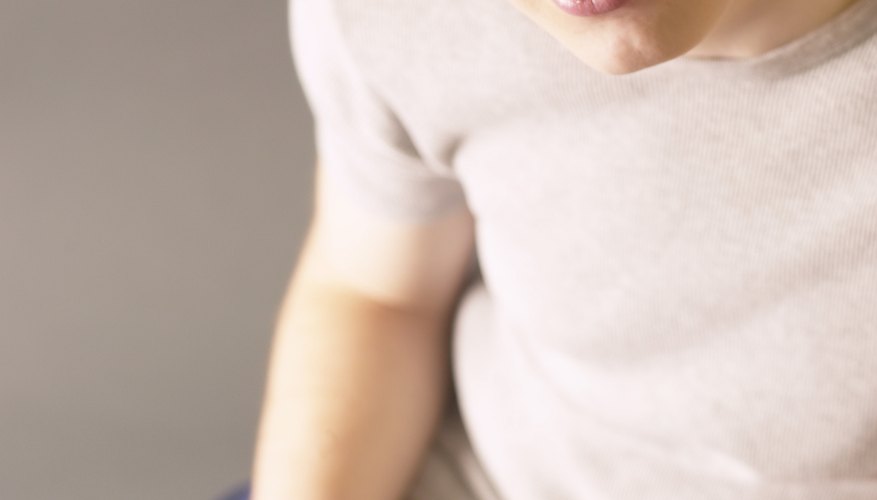 Hemera Technologies/AbleStock.com/Getty Images
Dinosaurs saying "Great Job" and happy monsters making vowel sounds won't cut it for most middle school students, including kids with autism. Learning language arts can pose problems when language itself is a challenge. Online programs geared to children with autism are often costly. Many free online activities designed for the general population can be used; look for programs that have error free learning, variable pacing, clear and simple directions and an uncluttered screen.
1
ReadWriteThink's Tools for Children With Autism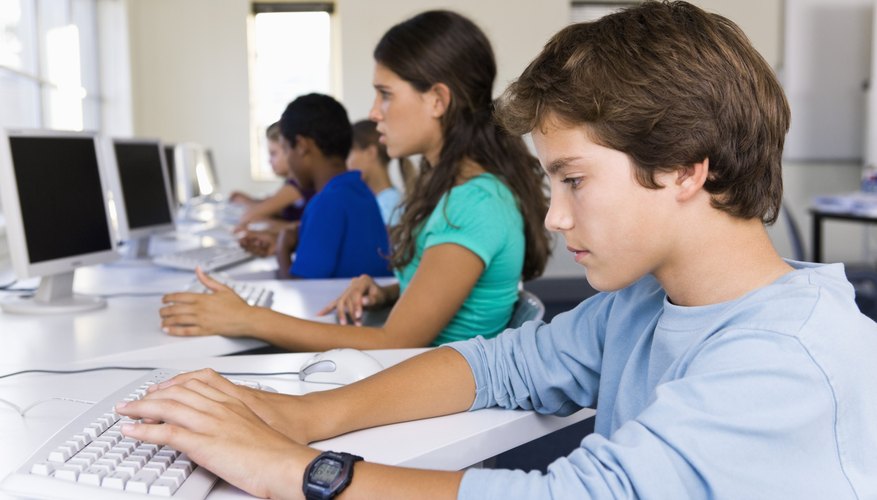 Jupiterimages/Goodshoot/Getty Images
While all children with autism are different, they often have in common the need for visual organizers. Because of social and language challenges, many students with autism have challenges organizing and communicating what they know. "ReadWriteThink" is an online resource provided by the National Council of Teachers of English Teachers and International Reading Association. The website provides organizing tools that help higher functioning students break down writing assignments into manageable tasks. Tools like "Essay Map" and "Letter Generator" assist students with essay and letter writing. In "Timeline," students create their own timelines, including photos, that are used for daily schedules, plot summaries, biographical research and historical events.
2
Tapping into the Social Nature of Middle School
Scholastic includes a section on their site called "Stacks for Kids," which includes activities and games based on popular teen book series. "Stacks for Kids" has a strong language arts component and is flexible enough that students with differing abilities can benefit. In the "Middle School Survival Tips" section, you can fill out a daily "Top 10" list, create your own "Middle School Survival Guide" and "Create a Crush." FunBrain also has online versions of popular books, such as "Diary of a Wimpy Kid," MadLibs and other games that reinforce language arts skills like synonyms, parts of speech, root words, homonyms and pluralization.
3
Special Education and Autism Specific Programs
Do2Learn is an educational resource which provides thousands of free pages of games, songs, lessons, social skills practice, picture cards and academic materials for kids with learning challenges. Online games like "Synonyms and Antonyms" reinforce basic language arts skills such as word pairs. "View2Do" is a program available for purchase that allows teachers and parents to create online learning experiences for visual learners. For emerging readers, ReadWriteThink has interactive games designed to sort pictures by their beginning letter, short- and long-vowel sounds in "Picture Match" and the activity "Word Family Sort," where students drop words into family categories.
Many students with autism have large gaps in their language arts skills. A website that offers a full range of fundamental phonemic reading skills is Starfall. The "Learn To Read" area focuses on the basics of phonics with simple graphics that are appropriate for middle school students. The "I'm Reading" area includes read-aloud fiction and non-fiction that covers high-interest topics such as Greek Myths and Chinese Fables. Merriam-Webster's "Word Central" has lessons and activities for specific language arts skills. In one game, "Robo-Bee," a student controls the flight of a bee while practicing synonyms, antonyms, spelling and word usage.