Crooners of the 50s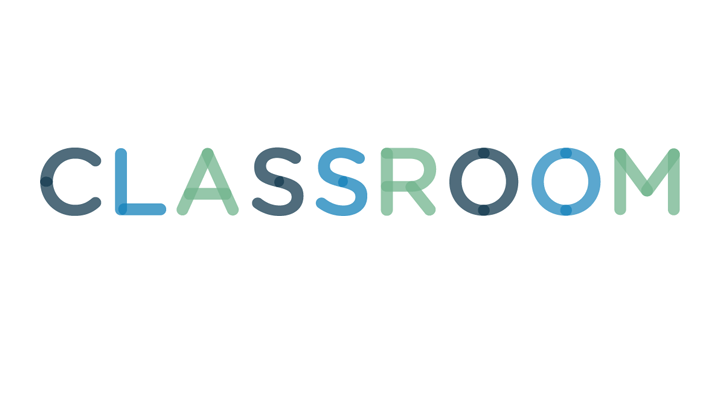 Jupiterimages/Photos.com/Getty Images
The crooner style, developed in the 1920s, is still prevalent. Intended to give singers a better radio sound, the style uses sliding pitches, slight trills and long sustained notes. "Sweet swing" bandleaders of the 1930s, including Artie Shaw, Eddy Duchin and Glenn Miller, added crooners. Contemporary pop vocalists, such as Harry Connick, Jr., and Michael Buble, are continuing the crooner tradition today.
1
Bing Crosby, Dreaming of a White Christmas
Bing Crosby, the definitive crooner, was born in 1903 and had a long career in popular music, releasing hits like "White Christmas" and "Some Enchanted Evening." His smooth, low baritone voice gave his songs a warm, genial polish that sold millions of records in the 1940s. He sang "White Christmas" again in the 1954 movie of the same name and the song was again a hit. It is still a best-seller every holiday season. Crosby's musical career was winding down somewhat in the 1950s but he did have a hit with "True Love" with Grace Kelly in 1956. He continued to appear in movies and television, and to release albums until his death in 1977.
2
The Witchcraft of Frank Sinatra
Frank Sinatra had his first solo hit in 1942 with Cole Porter's "Night and Day," and was one of the first teen idols. His warm, sensuous voice characterized the crooner style of the 1940s and 1950s. He continued to release hit records throughout the rock era and was still making million-selling recordings in the 1990s. In 1953 he had a top 10 hit with "I'm Walking Behind You" for struggling Capitol Records. He had begun acting in film and TV and several of his movie songs hit the charts, including "Young at Heart" in 1954. His singles occasionally even challenged Elvis Presley for top of the charts. His song,"Witchcraft," reached the Top 10 in 1958.
3
Nat "King" Cole was Unforgettable
Combining his silky voice with his jazz piano, Nat ''King" Cole produced hit after hit from the late 1940s to the 1960s. Born in 1919, he spent several years as a pianist, band leader and songwriter. His King Cole Trio spent 12 weeks on Billboard's first album chart. In 1950, his recording of the dreamy "Mona Lisa" put him on the pop charts. His transition from jazz to pop caused criticism from jazz enthusiasts -- not the only controversy he faced. He was the first black American to host his own prime-time variety show, but it only ran for 14 months because of the lack of a high-profile sponsor. He died in 1964, but his 1952 hit "Unforgettable" charted again when it was reworked as a duet with his daughter, Natalie.
4
Dream Along with Perry Como
Young Pierino Como began his career singing after school in a local barbershop at age 11. Giving up on owning his own barbershop, he embarked on a six-decade singing career. His smooth, relaxed style bridged the big band and rock 'n' roll eras. NBC signed him to a contract in 1943. His 1945 hit "Till the End of Time," in the movie "A Song to Remember," showcased the warm baritone and youthful goods looks that made him perfect for television. Every Saturday night from 1948 until 1963, viewers tuned in to hear his Kraft Music Hall theme song, "Dream Along with Me." The show earned several Emmy awards. He continued to release records, but his 1958 record "Catch a Falling Star" was his last number one hit, although "It's Impossible" made the Billboard Top 10 in 1970. His TV appearances continued to delight viewers into the 1980s. In the late 1990s he was diagnosed with Alzheimer's disease and died in 2001.
5
Tony Bennett Sings ''Rags to Riches''
Anthony Dominick Benedetto may have gotten his start in the 1950s, but that was just the beginning. After serving in World War II, he attended the American Theatre Wing on the GI Bill. His first hit, "Because of You," in 1951 was followed by a steady stream of chart-toppers including "Rags to Riches," and "Stranger in Paradise." He covered songs from Broadway, Country and Western, standards and jazz, making them uniquely his own. As rock 'n' roll came on the scene, Bennett began to focus on his standards-heavy nightclub act while still placing singles on the charts. He explored his interest in jazz and collaborated on jazz albums throughout the 1960s and 1970s, including the classic, "I Left My Heart in San Francisco." In the 1980s he began collaborating with contemporary pop, rock, country and jazz artists. Those albums have been hugely successful and have produced a new generation of fans.
6
Sailing Moon River with More Crooners
Dean Martin, Andy Williams and Johnny Mathis were also popular in the 1950s and 1960s. Their singles and albums kept the crooner style in the pop music consciousness. Their TV, movie, night club and theater performances kept their fan base energized. Voice coaches delighted in their perfect phrasing and flawless technique, helping to produce new generations of crooners.