What Are the Scholarships for High School Seniors?
26 SEP 2018
LIFE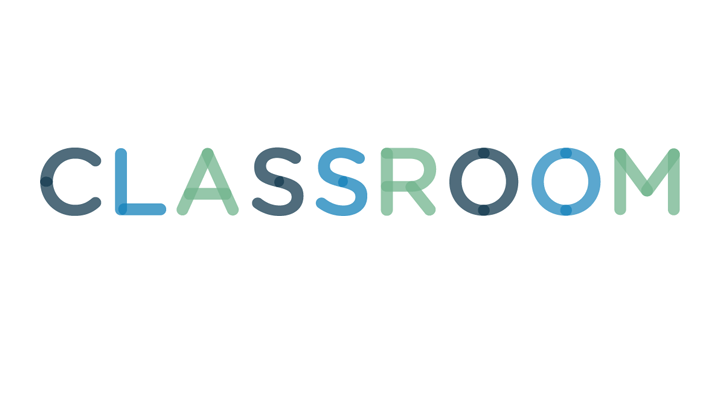 If you're inquisitive, motivated and not afraid to put in the work and the time, you have a good chance of receiving scholarship money beyond what your desired college or university, and sometimes your high school, awards. Doing your own research to find available scholarships for high school seniors going to college is a good use of your time. If you don't have time to look on your own or you're interested in applying for local scholarships, ask your high school counselor for resources and guidance.
There are numerous scholarships for high school seniors to apply for. In fact, every year, millions of dollars in scholarships go unclaimed simply because students don't know about them and, therefore, don't apply. Students can access several websites that offer ways to search for scholarships that fit a particular set of criteria or just browse to see what's available. Be aware that some scholarships are scams and will result in you wasting valuable time while also providing personal information to dishonest people. One way to help ensure you're only applying for reputable scholarships is to use credible scholarship websites in your search. Ask your counselor, or do a quick internet search, to investigate the source.
Many of these scholarships are merit-based, meaning they award scholarship money based upon a student having a certain GPA or earning a minimum score on standardized tests. Others are based upon a student's essay response to a question or prompt, such as "How will a teaching degree make you a more productive member of your community" or "Explain an experience you've had that demonstrated your morals and character." You may be able to find scholarships awarded to students from a specific area, such as county, city, state, etc. Still, other scholarships have criteria that are a little odd, like if your name is Mary and you plan on studying English or you're left-handed. These sites also include information about unique events during which students compete for scholarship money. For example, one out-of-the-ordinary example is the Chick and Sophie Major Memorial Duck Calling Contest. Taking first place in this annual competition is worth $2,000. The Zombie Apocalypse Scholarship, which is also worth $2,000, requires students to write about their tactical strategies involving a scenario in which their school has been overrun by zombies.
2
Do High Schools Give Scholarships?
High schools award a wide range of scholarships to high school seniors going to college, university or vocational school. Most have a minimum GPA requirement, and sometimes, these scholarships are also need-based. In addition, if a student is going into a particular field of study at the college level, she may meet the requirements for additional scholarship money. Involvement in student activities, clubs and organizations plays a significant role in who is chosen to be the recipient of a high school-sponsored scholarship. Student government, National Honor Society, being a member of the marching band and other such extracurricular participation frequently, and literally, pays off. Dedicating time as a volunteer in your community can also set you apart from other applicants. Like most other scholarships, students who wish to apply for available funds at their high school will probably have to write an essay as part of the application process. Asking about available scholarships early in your high school career, in ninth or tenth grade, can provide you with the information you need to devise an educational plan. This plan to take the necessary classes and participate in groups and organizations will help set you apart from other applicants when your senior year rolls around.
Because local organizations and companies want to help the students in their community succeed, many offer high school seniors scholarship money to offset the costs of their college education. Many of these scholarships are limited to a particular city, town, county or region, making the applicant pool significantly smaller than that of larger state and national scholarships. Therefore, if you apply for a local scholarship, you're more likely to be awarded money since you're competing against fewer of your classmates.
Groups such as the PTA at your school as well as local chapters of organizations like Veterans of Foreign Wars (VFW), Kiwanis Club and Goodwill Industries may offer scholarships. VFW's Voice of Democracy Scholarship, which is unique in its requirement that students submit a video essay, starts at the local level and gives students the opportunity to advance to state and national platforms. The top prize for this scholarship is an impressive $30,000. The ACF Kiwanis Club of Albuquerque offers a scholarship program, which is available only to graduating students from high schools in the greater Albuquerque metro area. Qualified applicants should be involved in a variety of strong community service activities and have a minimum GPA of 3.0. Some local businesses, such as those in construction and heating and cooling, offer scholarships to students who attend a vocational or trade school in a specific field. Utilizing online search tools as well as asking your counselor and teachers about local scholarships will ensure you don't miss the application deadlines for scholarships in your area.
Even though academics play a key role in the decision-making process involved in choosing scholarship recipients, special skills and talents, such as sports, are also recognized as important achievements by colleges and other scholarship-awarding organizations. Traditional high school sports, such as basketball and baseball, are not the only ones to be rewarded for above-average skills. The USBC Chuck Hall Star of Tomorrow recognizes a male high school senior or college student who's exceptionally competitive in the sport of bowling. Students who have a gift when it comes to learning and study foreign languages can apply for scholarships such as the Boren Awards for International Study, which awards money to students who major in foreign languages, with priority given to students who plan to major in less common languages like Arabic and Korean.
Those who are involved in band, orchestra, choir or theater might receive scholarship money based upon their musical talents. This holds true for other areas of talent and skills as well, such as visual arts, journalism and robotics. High school robotics gives students hands-on experiences with engineering, programming, building and operating robots for national and global competitions. The top robotics program in the world, For Inspiration and Recognition of Science and Technology, or FIRST, is associated with more than 200 scholarship providers who award a staggering $80 million to students who go on to major in engineering. The FIRST program is so well respected across the world that some providers of FIRST scholarships, such as Worcester Polytechnic Institute, pay for all four years of a student's undergraduate schooling.
5
Colleges and Universities
The most common source of scholarships for high school seniors is the specific college or university they'll attend. The vast majority of college scholarships are based upon students' merit. Criteria like a minimum GPA and minimum scores on tests like the SAT and ACT are typical. Other schools may have additional requirements in place, such as the student being in the top 10 percent of his class. Many colleges and universities take into account whether or not a student has dedicated time to community service and extracurricular activities, such as student government, which is indicative of a student's leadership qualities. Not all of these awards are based upon academics alone. Financial need comes into play for promising and successful students who aren't able to pay their tuition. In these cases, students will qualify for student aid, and colleges and universities will offer scholarship money to help offset the tuition cost after financial aid has been received.
Athletic scholarships are awarded to students who have played well in high school and have great potential to perform well in college, too. Preference is often given to student-athletes who are in leadership positions, such as team captains. Although colleges and universities have minimum GPA requirements for these scholarship applicants, they're frequently lower than the GPA needed for academic awards. Keep in mind that the most prestigious, selective colleges and universities don't offer any merit-based scholarships. If you've always had your heart set on Harvard and have actually been accepted, a monumental achievement, Harvard won't give you any scholarship money to help pay for your education. However, if a student demonstrates financial need and files a FAFSA application, Ivy League schools such as Harvard and Yale will often offer very generous financial aid packages.
6
Memorial Scholarships for High School Seniors
High school seniors have the opportunity to apply for scholarships that have been set up in memory of a student, a member of the faulty, an administrator or important member of the community. These scholarships can be based upon need or academic standing and achievement or both. They usually have other criteria in place as well. For example, if a scholarship is in memory of a high school biology teacher, one of the criteria for applicants might be their intended major in college, in this case, biology or another related field. Certain memorial scholarships are awarded based upon the student's chosen university or college. A professional could sponsor a scholarship to a student who plans on attending the same school and perhaps majoring in the same field. Some memorial scholarships are less academic in nature and award money, for example, to a student-athlete in the name of an instructor or former student who played the same sport.
7
Minorities and Underrepresented Groups
Colleges and universities as well as other scholarship sources, such as national and local organizations, award scholarships to groups who have historically been underrepresented in higher education. These groups include Native Americans, those of Asian descent and African Americans. The Indian Health Service (IHS) Scholarship Program awards money to Native Americans whose futures include working in a health-related field. The Asian and Pacific Islander American Scholarship Fund provides more scholarship money to Asian students than any other organization in the United States. The NAACP and the United Negro College Fund are the most prominent organizations to award scholarships to black students. Hispanic students belong to the most common ethnicity in the United States. Scholarships for high school seniors of Hispanic heritage include those awarded by well-known organizations, such as the Ronald McDonald House Charities or the ¡Adelante! Fund.
Many schools and organizations understandably recognize women, LGBT students and those who are first-generation college students as minorities because of their underrepresentation. Some scholarships for minority groups require students to major in specific areas. Science, Technology, Engineering and Math, or STEM, are fields of study that consistently lack the representation of minority groups. Scholarships like the Dave Caldwell Scholarship awards money to women and those from other minority groups who are going into engineering. Additionally, the Alice T. Schafer Mathematics Prize is a scholarship given to female high school students who major in mathematics. Although scholarships for underrepresented groups are specifically aimed at those demographics, minimum academic requirements exist and involvement in sports, student government and community service are valuable additions to student applications.