The Top Colleges Offering Ph.D.s & Educational Leadership Programs
26 SEP 2017
COLLEGE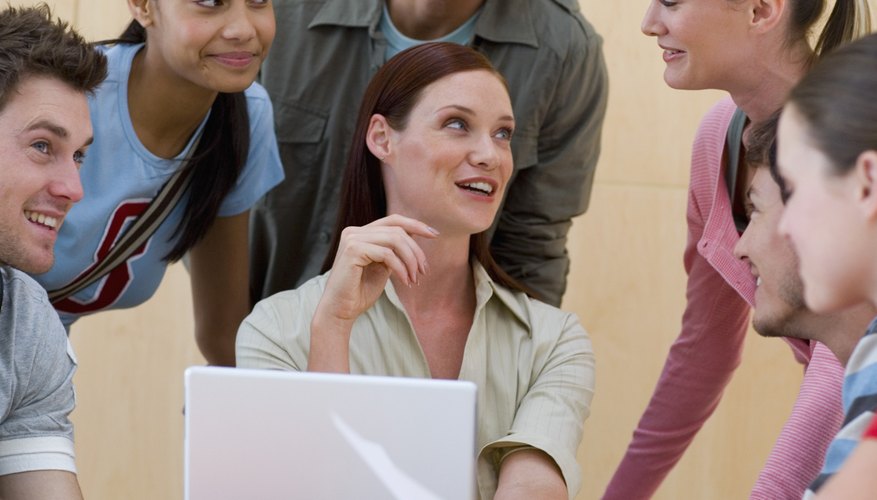 Goodshoot/Goodshoot/Getty Images
To pursue a doctorate degree in educational leadership is to devote yourself to the highest levels of education. Education leadership professionals help shape the way both institutions and communities perceive and pursue education, and how each adapts to the ever-evolving needs of the field. Many schools offer graduate programs with doctorates in education leadership, but only a few stand out as elite.
According to both Education Portal's rankings of doctorate educational leadership programs and "U.S. News & World Report's" rankings for graduate schools for education administration and supervision, the Peabody College of Education and Human development at Vanderbilt University comes in at number one. Vanderbilt also ranks third in "U.S. News & World Report's" assessment of graduate education policy programs. This Nashville, Tennessee-based program offers Ph.D. programs in educational leadership with three available specializations: K-12 educational leadership and policy, higher education leadership and policy, and international education policy. This program adheres to the mentor-apprentice model, and pairs doctoral candidates with faculty members who then guide their apprentices through specialized research and the creation of a program of study.
Columbia University's Teachers College is the oldest and largest school of education in the country and ranks second behind Vanderbilt on Education Portal's list. This program also ranks fifth on both of "U.S. News & World Report's" lists of top graduate schools for education policy and education administration and supervision. Teachers College actually offers two separate doctorate degrees in education leadership: a Doctor of Philosophy in education leadership and a Doctor of Education in urban education leaders. The Ph.D. at Teachers College will prepare you for a scholarly career as a researcher or professor of education, while the Ed.D. is more finely tuned with internships to prepare you for a more practical focus as an educator.
3
University of Wisconsin
The number two ranking on "U.S. News & World Report's" list of best schools for education administration and supervision programs goes to The University of Wisconsin-Madison. The Madison campus also places fourth on "U.S. News & World Report's" list of best schools for education policy. This 75-credit Ph.D. program takes three years to complete and offers a 4.2-1 doctoral student to faculty ratio. Furthermore, The University of Wisconsin maintains a global perspective on education and offers candidates the opportunity to accept teaching placements abroad in countries such as Namibia, England and Australia as well as within the United States.
Playing the numerical counterpart to The University of Wisconsin, Harvard comes in second on "U.S. News & World Report's" education policy list and fourth on its education administration and supervision list. The most obvious difference between the two programs is that Harvard's Education Leadership doctorate is available only as a Doctor of Education Leadership degree, or Ed.L.D. Harvard's Ph.D. program, however, does offer a specialization in education policy and program evaluation, which is akin to the focus of education leadership. This progressive Ed.L.D. program features a first-year custom curriculum designed by a team of faculty members, a second year of university-wide electives and a final, year-long residency at one of Harvard's many educational partner organizations.