Superheroes Crafts for Preschoolers
26 SEP 2017
LIFE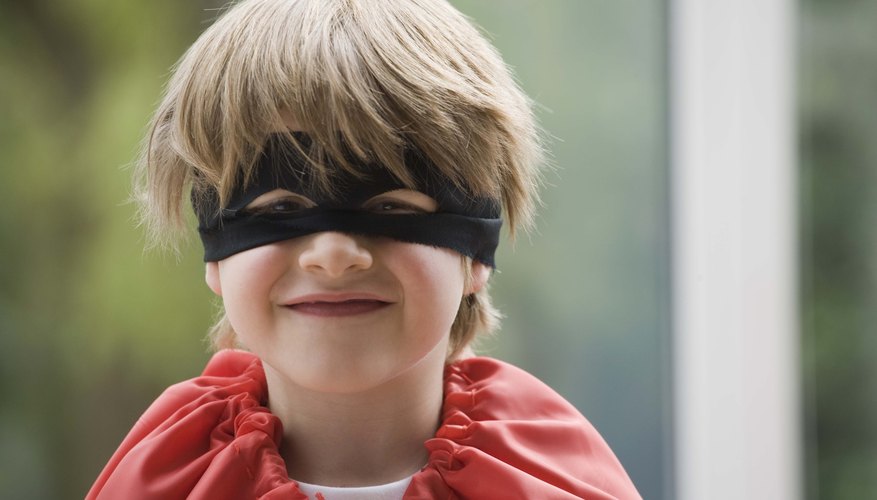 Jupiterimages/BananaStock/Getty Images
If your brave little hero has a superhero idol of his own, you can thrill him with an afternoon of crafts that he'll be able to enjoy for days or weeks to come. If you ever find yourself with a room full of rambunctious preschoolers for a birthday party or other event, you can pull out the superhero crafts here and watch the crowd settle down at the craft table for an afternoon of quiet creations.
A cape she gets to make and decorate all by herself--she may never take it off again! Start with an old sheet and cut it down a bit so she won't trip over the edges. Now just stand back and let her take over the decorating department. She can use fabric pens or markers, fabric glitter and glue-on gemstones or rhinestones to decorate her special cape and maybe even an iron-on decal or two. Just make sure you handle the ironing task; have her place the decal where she would like it on the cape.
Let him become his favorite superhero with a custom mask he can wear through hours of imaginative play. Find some mask templates on the Internet or use your own artistic skills and draw them by hand onto pieces of cardstock. Cut out the eyes, nose and mouth, and then let your courageous little man decorate the mask with markers, paints, crayons, glitter and glue. When the mask has had a chance to dry, make a hole in either side and thread some elastic thread through the holes. Voila--hours of pretend play at the ready!
When she's getting a bit antsy at the craft table, move activity time to the kitchen where the two of you can spend an afternoon baking cookies in the shape of her favorite superheroes. Buy the themed cookie cutters ahead of time and then have your little chef work with you to make the cookie dough. Roll it out and have her cut superhero shapes from the dough. When the cookies are done and cooled, let her customize her superhero treat with icing, edible sugar and other tasty toppings.
Let your preschooler make some custom magnets for the fridge to help display all his special home rewards for good behavior, chores and potty training. Start by looking through some flyers, catalogs and even web pages to find some pictures of his favorite superhero. Cut out the pictures and trace them on a piece of cardstock or construction paper. Cut out the cardstock tracing and have him glue it to the back of his superhero. All that's left now is to attach his hero to a blank magnet with glue. Some magnets come with a paper backing, making this step even easier.
1

Preschooler's Busy Book: 365 Creative Games & Activities to Occupy 3-6 Year Olds; Trish Kuffner