How to Discover Your Ancestors
26 SEP 2017
CLASS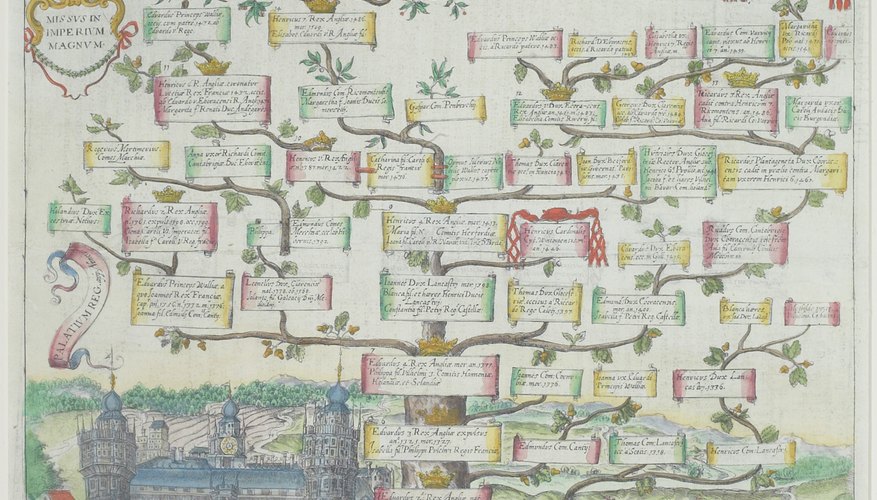 Hemera Technologies/AbleStock.com/Getty Images
There's nothing like becoming a parent to make you think about your legacy and the family members who came before you. Discovering your ancestors is more than learning names, dates and places. By researching your family's history, you can discover the origins of family traditions, interesting stories and even secrets, which makes genealogy a great adventure.
Write down what you know about your family. Before you can delve into the past, you need to start with the information you currently have. Start with your immediate family — you, your siblings, parents, aunts and uncles, grandparents. Write down their full names including middle names, birth dates and birth places.
Check the family Bible. Historically, many families kept information about lineage and christenings in a family Bible.
Interview family members for details and stories. Obtain names, dates and places, but also take time to ask questions about their lives, such as what it was like for them growing up and why they made the decisions they did about careers, marriages or relocations.
Search records online. You can use a service like Ancestry.com to access a variety of records worldwide such as the census, immigration documents, war records, birth certificates, marriage licenses and certificates, death certificates and church and synagogue records. Keep in mind that many of these records can be accessed through the city or county where your family member lived and through government databases.
Study the era and areas your family lived in to get a sense of their lives. History, geography and economics can be boring until you understand how they made a real impact upon your ancestors' lives.
It's easy to pursue a lineage that has the same surname, but isn't actually directly related to you. This can happen even in the case of unusual surnames. To avoid this, double check names, birth dates and family information such as names of children or siblings.
Organize your information in a family history book to share with your children and other family members.