Courses on Refrigeration
26 SEP 2017
COLLEGE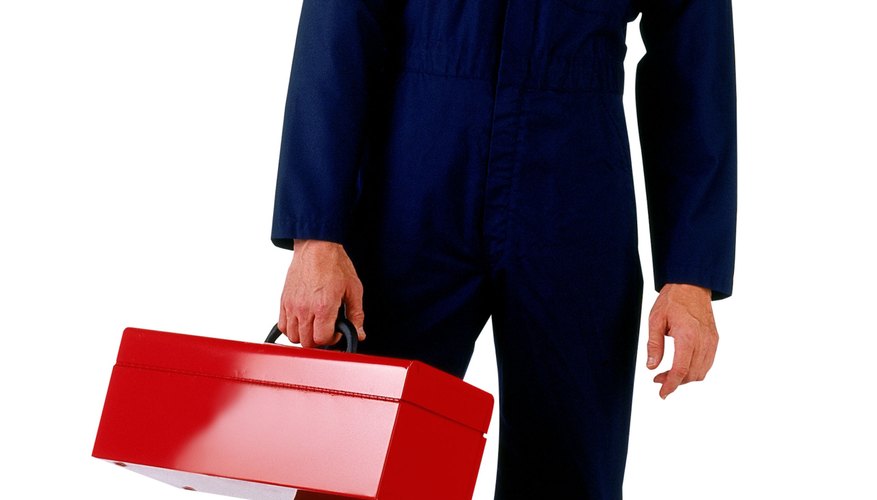 Brand X Pictures/Brand X Pictures/Getty Images
The Partnership for Air-Conditioning, Heating, Refrigeration Accreditation is responsible for ensuring that refrigeration programs offer quality training and education to students. Students who wish to pursue a career in refrigeration should look for PAHRA-accredited schools that offer refrigeration courses that will prepare them for both the challenges and latest technology they will encounter in the field.
Students at Gateway Community College in Arizona can earn an Associate of Applied Science degree in refrigeration to learn how to be skilled refrigeration technicians and satisfy their clients' needs. Students take courses that cover hydronics, electro-mechanical devices and motors, and complete a refrigeration laboratory experiment to gain hands-on training. Mt. San Antonio College in California offers refrigeration classes that allow students to enter the workforce as refrigeration professionals after completing one year of study. Course offerings include refrigerant handling, welding and mechanical operation.
The refrigeration program at Delaware Technical and Community College uses the most up-to-date facilities to train students to pass industry exams and become leaders in their field. Courses cover areas such as the physics of refrigeration gases, commercial refrigeration systems and refrigeration design. Pennsylvania College of Technology offers courses that focus on refrigeration installation, refrigeration system types, and technical and professional communication to provide students a comprehensive understanding of the field. In addition, students participate in laboratory work to learn defrost procedures, refrigeration systems assembly and electrical diagram design.
The University of Northwestern Ohio's refrigeration program strives to ensure that students have the quantitative and business skills needed to manage their clients' refrigeration services. Course topics include refrigeration temperature controls, refrigerator systems and customer relations, which train students in a variety of aspects of the business. Students at Linn State Technical College in Missouri learn both the technical and practical applications of refrigeration. Exposure to areas such as thermodynamics, brazing and soldering, and refrigerant control valves helps prepare students for entry into either the commercial or private sector.
Bevill State Community College in Alabama offers a variety of refrigeration courses that teach students leading industry practices. Students learn how to properly install refrigerant piping and tubing, use specialty refrigerant tools and recycle refrigeration systems. Northwest Mississippi Community College's Associate of Applied Science degree in refrigeration is designed to prepare students to install, remove and maintain commercial and private refrigeration products. Courses such as refrigerant regulations, compression and public speaking ensure that students have the confidence and skills they will need to accelerate their career.