Picasa Restrictions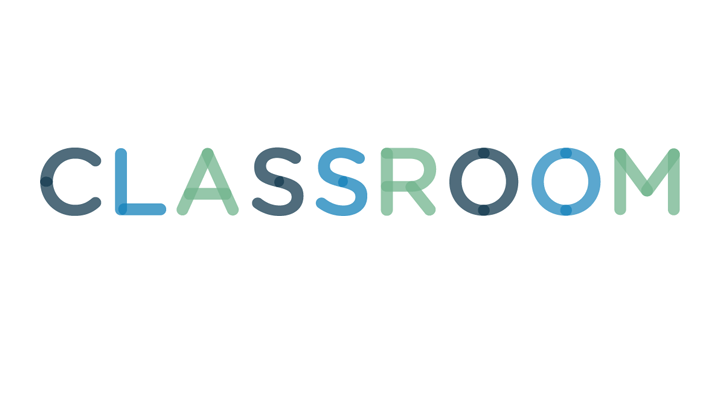 Sean Gallup/Getty Images News/Getty Images
With an overall online free-storage limit of 1GB as of February 2014, Google's Picasa image viewing and editing program assigns specific limits that regulate the types of stills and videos you can view from your desktop or upload and manage online. Some of these limits vary depending on whether you subscribe to Google Plus. In addition to regulating what you display and upload, Picasa also imposes requirements on the system you use in conjunction with the service.
Picasa works in a Web browser on your computer, or online through Web Albums or Google Plus. When you use the Web browser version, Picasa can display a range of common still-image file formats, including JPEG, TIFF, BMP, GIF, PSD, PNG and TGA. Picasa also supports RAW files in DNG format, and proprietary RAW formats from Canon, Fuji, Hasselblad, Kodak, Minolta, Nikon, Olympus, Panasonic, Pentax, Sigma and Sony. Animated GIFs display as still images in Picasa regardless of their animation settings. To view PSD files, save them from Adobe Photoshop with the "Maximum Compatibility" option active to provide compatible flattened composites in addition to layered compositions. Through check boxes in Picasa's File Manager, you can enable or disable the display of individual file formats, although you can't select individual RAW formats.
2
Still-Image Upload Limits
When you upload images to Picasa Web Albums, the service accepts individual files of up 50MB in size. You can upload up to 20MB at a time of JPEG, GIF or PNG files via email to a special address you set up in Picasa. Within overall storage limits, you can create up to 20,000 Web Albums with 1,000 images apiece. Google Plus subscribers can upload images at their original size, which counts against free storage limits, or at the "Best for Web Sharing" setting, which resizes images to 2048 pixels on their largest dimension and doesn't count against storage limits. If you reach those limits, you can continue to upload, but only at the "Best for Web Sharing" size. If you're not a Google Plus subscriber, you can upload images at their original size or let Picasa resize them to 1,600, 1,024 or 800 pixels on their largest dimensions. Sizes larger than 800 pixels count against your storage limits. Once you reach your limits, you can upload only at the 800-pixel free size. Note that when Picasa reduces the size of your files, your image clarity also softens.
Picasa's Folder Manager determines which folders on your computer Picasa scans and which file formats it displays. The images and videos in these folders stay on your hard drive and don't upload to Picasa Web Albums. Folder Manager doesn't offer the option to display or skip individual video file formats stored on your hard drive, unlike the choices you can make with still images. Through Picasa's Import function, you can save files from a camera, camcorder or removable device to your hard drive, and then manage them in Picasa. Whether or not you subscribe to Google Plus, you can upload videos shorter than 15 minutes' running time without them counting against your free online storage quota, but individual videos can't exceed 1GB in size. Picasa accepts files at 12 fps minimum frame rate in 3GP, AVI, ASF, MOV, WMV, MPG, MP4, M2T, MMV and M2TS formats, but won't accept FLV or RM files. It can process codecs including H.264, H.263, MPEG-1, MPEG-2, MPEG-4, WMV and mJPEG. Despite its lack of support for FLV uploads, Picasa converts your uploaded files to FLV format in SD at 240p, 360p or 480p, or HD at 720p or 1080p. If you upload audio files, they must be in WMA or MP3 format. Note that you can't download videos from Picasa Web Albums.
Picasa runs in a Web browser, not as a standalone application, even though its desktop version uses a downloaded installer that adds files to your computer. To run Picasa, Google tested and approved Windows, Mac and Linux versions of Google Chrome, Firefox 3.6 or higher, Internet Explorer 7 or higher, and Safari 4 or higher. Additionally, Windows, Mac and Linux versions of Opera 9.5 or higher should work, although there is no official Google testing to substantiate this. You also can access Picasa Web Albums with Internet Explorer 6 or higher, Camino 2 or higher, and Netscape 9 or higher. Choose a computer running Windows XP or higher, or OS X 10.5 Leopard or higher on an Intel Mac. To qualify, your computer needs at least 256MB of RAM, 100MB of drive space and a screen resolution of at least 1,024 by 768 pixels. For playback of uploaded videos, you need a broadband connection that operates at 500 Kpbs or faster, a current Adobe Flash Player and a qualified browser -- including Google Chrome, Internet Explorer or Firefox -- in a version compatible with the Flash Player's requirements. These browser and system requirements apply as of February 2014.