About the UC Application
12 SEP 2018
TESTS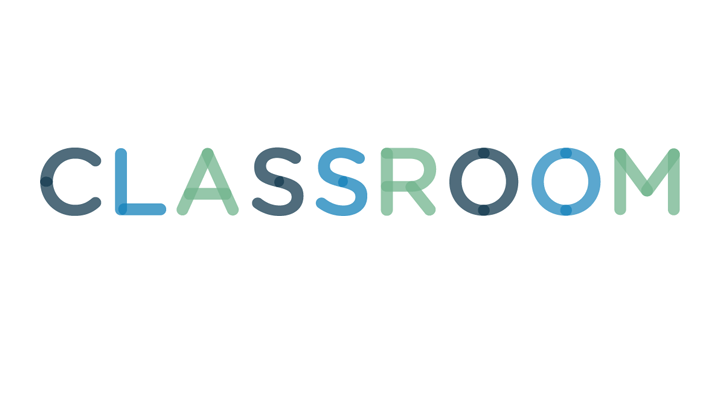 With just one application, you can seek admission to well-known University of California schools located in Berkeley, Davis, Irvine, Los Angeles, Merced, Riverside, San Diego, Santa Barbara and Santa Cruz. Navigating the online University of California application form is relatively easy, but the application process itself requires careful planning. Some schools within the UC system like UCLA and UC Berkeley are highly selective.
Learning about University of California application procedures and requirements can help you get your foot in the door and launch an exciting career. You will be competing with ambitious students from around the world in the admissions process and in your classes, so take your UC application seriously to better the odds of getting into your dream school.
1
Appreciate Campus Uniqueness
Your application should reflect an appreciation of the distinctive schools in the University of California system. All have a long-standing commitment to equity, access, opportunity and cultural diversity. In addition, each campus has its own unique identity within the UC system.
For example, UC Davis has maintained its agricultural roots, and students proudly call themselves "Aggies." Although much has changed since UC Davis opened as a UC Berkeley extension for aspiring farmers and veterinarians, cows still munch on hay across from the Tercero residence hall. The school mascot is a jolting blue mustang loosely based on the legacy of Gun Rock, a racing thoroughbred that resided on the campus farm in the 1920s.
Your application should reflect your awareness of the school's history, mission and areas of specialization. Note that you have given much thought to your educational goals and that you are super excited to enroll. For instance, your UC essay answer should reveal that you would be bursting with pride to wear an Aggie sweatshirt branded with a blue feral horse even if your major has nothing to do with agriculture. State that you are passionate about wanting to attend that school because of its scholarly reputation and commitment to public service or social activism, for example.
2
Meet UC Admission Standards
Check out the UC admission requirements before starting the UC application process. Work hard to boost your GPA if you are still a junior.
You must earn a C grade or better in the required number of approved college preparation courses in history/social science, English and a second language, math, laboratory science and visual or performing arts. California residents must have an overall GPA of 3.0 in the required college prep courses, and out-of-state residents must have a 3.4 GPA.
However, meeting minimum admission standards doesn't mean that you will receive an offer of admission. Schools in the UC system have high standards and no shortage of applicants. Of the 102,242 applications that the University of California Los Angeles received for fall 2017, just 16 percent were admitted. UC Davis received 78,000 freshman UC applications in 2018 for their 5,900 slots.
Admissions officials at UC schools also look at the difficulty of classes taken in high school. Enrolling in advanced placement and honors classes demonstrates motivation and high ability.
Avoid any temptation to select the easiest classes offered in high school. You will need a solid foundation for fast-paced college studies.
3
Research UC Preferred Admission Qualifications
Before applying, review UC admission requirements**.
** Consider how well your qualifications stack up against the typical student admitted to UC. Although many factors are considered, you must show ability and determination to keep up with bright classmates. For instance, first-year students admitted to UC Davis in 2018 had an average GPA of 3.74 to 3.96 on a 4.0 grading scale. Transfer students had GPAs between 3.34 and 3.81. By comparison, UC Merced reviewed 25,136 applications and admitted 16,821.
In your UC application essay, you may want to elaborate on family issues or financial difficulties that may have prevented you from focusing on your studies in the past, such as working full time in high school after your parents were laid off at the factory. Many UC schools strive to provide opportunities for high-potential students from disadvantaged backgrounds. If you are a first-generation student, consider talking about your circumstances in your UC application essay, or mention other significant challenges you had to overcome to demonstrate that you are not a quitter when faced with obstacles.
4
Write a Powerful UC Application Essay
Your UC application essay will consist of personal insight questions that will receive full consideration. Spend time contemplating, planning and writing your responses. Personalize your comments. Avoid clichés, gimmicks, poems and glittering generalities. Subtle humor is generally fine if it is not potentially offensive.
Open up and share real experiences that shaped your values and ambitions. Describe life-changing circumstances that made you stronger, such as arriving in the U.S. as an immigrant or being called to active duty in the army. Note any hardships, like growing up on a reservation, or special challenges faced related to a disability in order to illustrate tenacity.
Economically disadvantaged college students may want to explain their reasons for pursuing a degree to break out of a multigenerational cycle of poverty. Tell a story that suggests you would fit in well at a progressive school with cutting-edge technology.
Talk about wanting to inspire and mentor younger students. Letters of recommendation are not considered, so your essay is especially important in the decision-making process. Grades and test scores don't reflect your personality, character and drive to succeed.
5
Highlight Your Impressive Accomplishments
Personal insight questions on the UC application let you talk about what makes you a special person. UC admissions officials are looking for future leaders who will become distinguished alums. Describe special talents, artistic endeavors, literary awards, athletic skills, travel experience, research projects, awards, student government roles or other leadership positions. Mention any records you set or difficult goals you achieved. Provide details on all the money you raised for a charitable organization, for instance.
Indicate that you see yourself contributing to student life.
Well-rounded students are preferred over bookworms who don't add to the vitality of the campus culture. If you need to provide context for your awards and accomplishments, you may do so in the section at the end of the application designated for other considerations.
6
Review Your Draft Before Submitting
The UC application process isn't something to finish in an afternoon. Look to teachers, guidance counselors and online resources for essay-writing tips. Successful applicants typically write answers to insight questions in plain text in a Word document before copying and pasting into the UC application. Write and reword your draft in pursuit of perfection.
Do not simply restate information that is already in your application. Offer personal reflection, insight and wisdom gained through helping others or leading an organization, for instance. Take a break from your writing and then rework as needed for clarity.
Carefully proof your work for spelling and grammar errors. Making a careless mistake on a UC application doesn't reflect well on you, especially if you claim to be exceptionally detail oriented.
7
Examples of UC Application Questions
Carefully follow instructions on the application itself. Generally, you will be asked to write 350 words in response to a variety of elective writing prompts. An effective UC application essay tells the story of your unique gifts and special accomplishments. Refrain from a rattling off a laundry list of awards or stringing together buzz words like "tireless team player" when describing yourself.
Explain what makes you a go-getter and give examples of initiatives if you are asked about your leadership style.
Other common questions attempt to measure creativity, leadership style, motivation, talent, problem solving and willingness to take calculated risks. Your responses should be appropriate and engaging. Submitting a UC application will also put you in a pool of potential scholarship recipients.
8
UC Application Requirements
Applying to UC demands thought and planning. Allow yourself plenty of time to work on the application. You can find the application and instructions online. The application window is open four months each year. For instance, the UC application for 2019 incoming students opened August 1 with a closing date of November 30. Logistical requirements include having JavaScript on your browser. You will need to take the SAT with essay or the ACT with writing as part of the application process. You will have the option of ordering scores sent to your top schools when taking either standardized test.
9
Fixing a Mistake on a UC Application
You can correct and update information such as your telephone number or email address by logging in to the UC application website with your application ID. The application allows you to edit certain fields. Mistakes or changes in the reporting of courses or grades should be reported in a letter or email to the University of California Application Center in Bakersfield, California.
You may also wish to notify the admissions office on your preferred campus to ensure they receive the information as soon as possible. Minor changes like additional volunteer duties, getting cast as the lead in a school play or taking a different part-time job shouldn't affect the admission decision and don't need to be reported.
10
Pay the UC Application Fee
A common application is shared by schools within the University of California public education system. This allows you to apply to more than one University of California campus using the same application portal.
However, each application requires a $70 processing fee per school for domestic students and $80 for international students. The UC application cost is waived in cases of financial hardship. The application includes an optional waiver form with questions about family size and income used to determine eligibility for a fee waiver.
11
Check the UC Application Status
Schools notify applicants of their admission status between March 1 and 31. You can also check your UC application status online.
First, create a campus MyAdmissions account after the application deadline closes. Periodically check for messages about financial aid and scholarships.
Admission decisions will be accessible on your school's MyAdmissions website around mid-March. By May 1, students who are offered admission must respond with an intent to register.
12
UC Application Deadline Extension
The UC Application deadline is rarely extended.
However, students may appeal for an extension based on unusual circumstances that can be documented. Compelling new information along with a strong academic record could possibly tip the scale in your favor. Appeals are made online, and personal interviews are not granted to those wishing to appeal.
Students who are denied admission may follow a similar appeal process if they have compelling grounds, such as new information. California students who were not accepted into a four-year UC school often begin their studies at a California community college in a Transfer Admission Guarantee program. Students who fulfill the Transfer Admission Guarantee program requirements for designated majors are then admitted into the partnering UC school to complete their bachelor's degree.