How to Fill Out an Envelope
23 AUG 2018
LIFE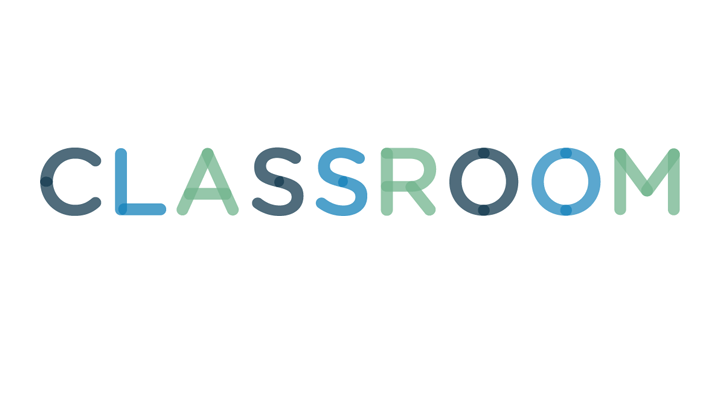 1
Making Sure Your Mail Gets Where You Want it to Go
Slap an address somewhere on the envelope, add a stamp, and it's good to go, right? Well, most of the time, in spite of many people's haphazard way of addressing envelopes, the mail does reach its intended destination. When the postal service's optical character recognition (OCR) machinery spits out an illegible or poorly addressed envelope, a kind (human) soul takes pity and peers closely to try and decipher it. But why leave it up to chance? Take the time and make the effort to follow proper format, and even the impersonal machinery will know exactly what you meant.
2
Get a "Return" on Your Investment
First things first. Most people start an envelope with the addressee's information and then hastily scrawl their return address on it when they realize they forgot to affix their return address labels. Without a legible return address in its proper place, you don't really know your letter got where you intended it to go, do you? That's why the return address is so important. If, for any reason, your letter cannot be delivered, and the post office stamps it with its official "return to sender" message with the finger pointed where your return address is supposed to be, make sure your return address is there and is accurate, complete and legible.
Your return address goes in that white space in the envelope's upper left corner. This is to keep it out of the OCR's "read area." If the return address is so low that it's in the read area, the machinery may consider it the main address and mail it to you. The return address also doesn't go on the back flap like you're inviting the lucky recipient to the black tie event of the season. The correct position is on the envelope's front, in the upper left corner. As it says on usps.com, "Print the delivery and return addresses on the same side of your envelope or card...parallel to the longest side."
The correct return address format is:
Your Name

Your street address or post office box (not both)

Your city, state and ZIP code
3
With Apologies to English Teachers Everywhere
Now here's the shocking part. The postal service requests that you do not include punctuation in the addresses. So, regardless of what you may have learned in school, do not put a comma between your city and state. Likewise, do not add periods after directional abbreviations such as "E" for "East" nor after common road abbreviations like "St" for "Street." USPS.com lists abbreviations for words like Boulevard, Road and Avenue (Blvd, Rd, Ave) and the accepted two-letter state abbreviations. Instead of "Fla." or "Penna.," write "FL" and "PA." Although it goes against every English teacher's inner grammarian soul to exclude punctuation, commas and periods can trip up the OCR.
4
May I Have Your Attention, Please?
You probably know that the name and address of the person or business you're writing to should be in the same format as your return address. But what about the times when you have a person's name and a company? A suite number or floor? Or you want to give a shout out for someone to take your letter right to Ms. Anita Helper, because you spoke with her on the phone and she told you to make it to her attention and she would take care of it right away?
The postal service addresses (pun intended) each of these situations. Let's say you're sending a business letter to the company CEO, who prefers to use her initials instead of first name, and you know her suite number:
MS I M TOPDOG CEO

800 BIG DOG LN

SUITE 876

DETROIT MI 44990

Or, if you want to mark the letter to a specific person's attention:
ATTN ANITA HELPER

GREENTOWN BANK AND TRUST CO

PO BOX 123

MONEYVILLE IA 55224

5
For Fastest Service to Service Members
If you're writing to a member of the U.S. armed services, it's critical to use the recipient's complete name and location:
CPT CLARK O. KENT (Rank/grade optional)

UNIT 45024 BOX 3432 (or ship name i.e USS FREEDOM)

USAG J

APO AP 96338 (do not give actual city and state)
Addresses must be written in the abbreviated forms given to the service or embassy member. Common abbreviations:
APO for Army Post Office

FPO for Fleet Post Office

DPO for Diplomatic Post Office

MPO for Military Post Office
AA for Armed Forces Americas

AE for Armed Forces Europe

AP for Armed Forces Pacific

For domestic mail, there's no need to add USA to an address. But if your letter is going to someone in another country, use that country's address format and make the country stand out:
H G SMITHTON

1001 DALMATIAN SQ

SYDNEY NSW 2345

AUSTRALIA (the country name always goes by itself on the last line)

Then, be sure and add USA to your return address. It should be by itself, on the last line.
7
Finally, Give it Your Stamp of Approval
For a one-page letter, greeting card or similar mailings, you can be confident in using one first-class stamp for postage. But what about three pages, or six? It's always best to weigh your letter if you're unsure of the postage needed. However, for estimating purposes, the postal service maximum weight for one stamp is one ounce. One sheet of regular bond paper weighs 0.16 ounces. Therefore, six pieces of paper would equal 0.96 ounces, or just under the limit. However, you have to include the weight of the envelope, too. A regular #10 business envelope weighs about the same as the piece of paper. So, with one stamp, you can mail a five-page letter using standard bond paper in a business-sized envelope of standard weight. Be aware, though, that anything non-standard may add to the cost, including unusual sizes of envelopes or rigid envelopes, because neither can go into the OCR machinery.