The Brigance Test of Basic Skills, also known as the Brigance Comprehensive Inventory of Basic Skills-Revised, is a criterion referenced assessment that identifies a student's academic level of functioning. It is also used as a tool in standardized assessment for identifying a student's strengths and weaknesses. The Brigance test is administered in a classroom setting. A teacher may administer the test to her own students. The Brigance assesses reading decoding, reading comprehension, writing, listening comprehension and math. Students may be assessed in a group setting or on an individual basis.
Significance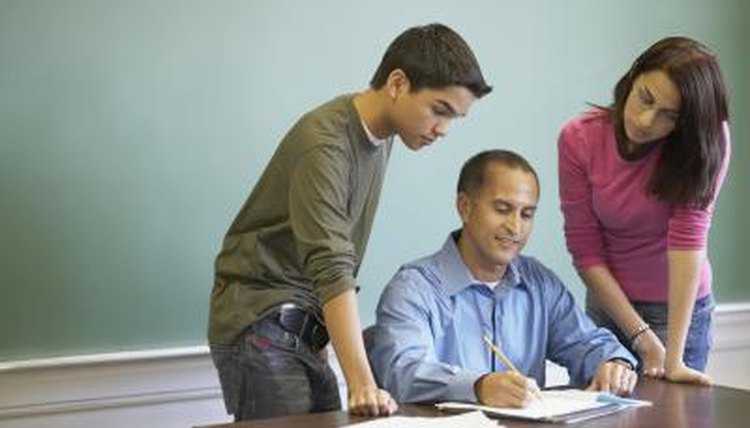 Teacher discussing results with two students
Teachers must continuously asses each student's academic progress in order to develop lesson plans and modify curriculum material. Using an assessment that is administered and scored by the classroom teacher allows for an immediate means of checking student understanding and progress.
Features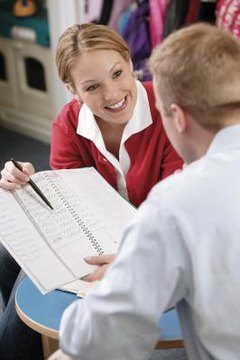 Parent teacher conference
The Brigance Test of Basic Skills provides assessments for students ranging from pre-kindergarten to ninth grade. The test kit contains materials that enable teachers to maintain an accurate recording of student achievement. The Inventory section provides test administration directions and the sequence in which specific skills are assessed. There is a student record book that allows the teacher to track education objectives, student responses and academic progress. The test contains student profile test booklets that archive assessments and are used as a tool in placement decisions. The Brigance test contains a CD that has goals for Individualized Education Programs, and there is a manual for test validation and standardization. Triplicate scoring sheets are included, which are used to share assessment results with parents and service providers attending multidisciplinary team meetings.
Benefits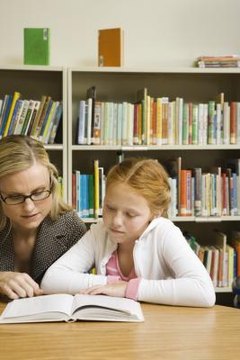 Teacher working one-on-one with a student
The Brigance Test of Basic Skills is a resource for teachers in linking assessments and instruction. Teachers use the data to identify academic deficiencies and chart an effective education program. It is also used as a tool to measure and monitor a student's progress toward annual Individualized Education Program goals. The Brigance is also utilized in placement tests for specific skills. The test provides a pre and post assessment for each academic skill area. Assessments in the Brigance are reproducible, which enables teachers to administer assessments to an entire class. The Brigance Test of Basic Skills is used in collaboration with research-based assessments to identify both gifted and learning-disabled students.
Validity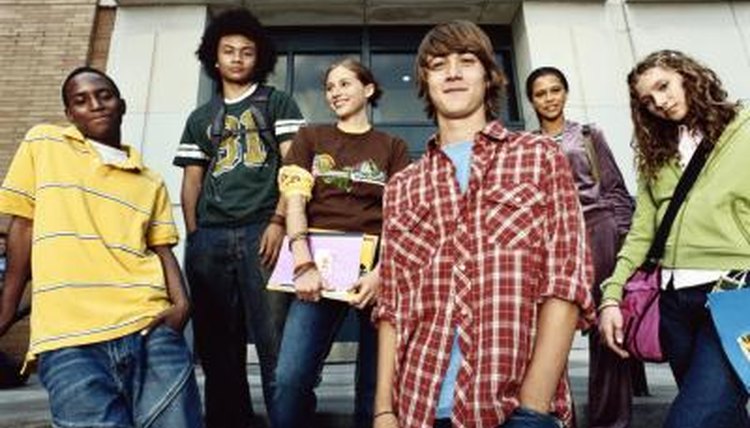 Diverse group of students
According to Frances Page Glasco, PhD, the Brigance Comprehensive Inventory of Basic Skills is standardized test based on a cross section of students within the United States. The standardization sample is based on income, geographical region, ethnicity and education level.
Considerations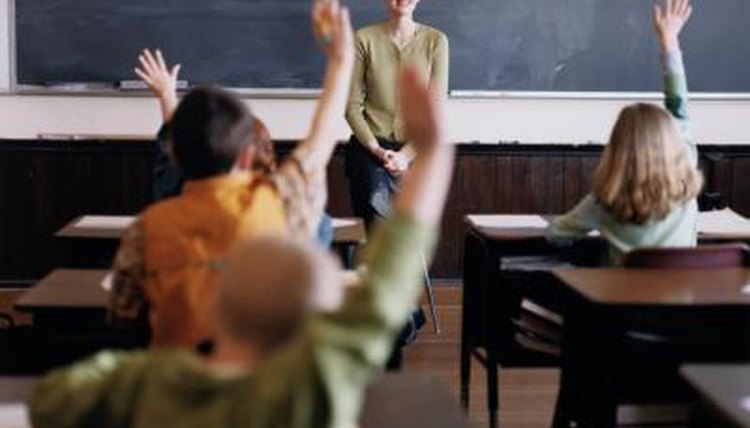 Teacher in classroom
School professionals may mistakenly assume they may determine special education eligibility with assessments administered for instructional purposes. This is not the case. When evaluating a student for special education services, tests used for planning daily instruction do not substitute an evaluation for special education eligibility. According to the Individuals with Disabilities Education Improvement Act 2004 House Resolution 1350-58 Part B Section 614 (E), the screening of a student by a teacher or specialist in order to assess effective teaching strategies is not considered an evaluation for special education eligibility.
Photo Credits
Jack Hollingsworth/Photodisc/Getty Images