The Best Apps for Writing a Research Paper
26 SEP 2017
CLASS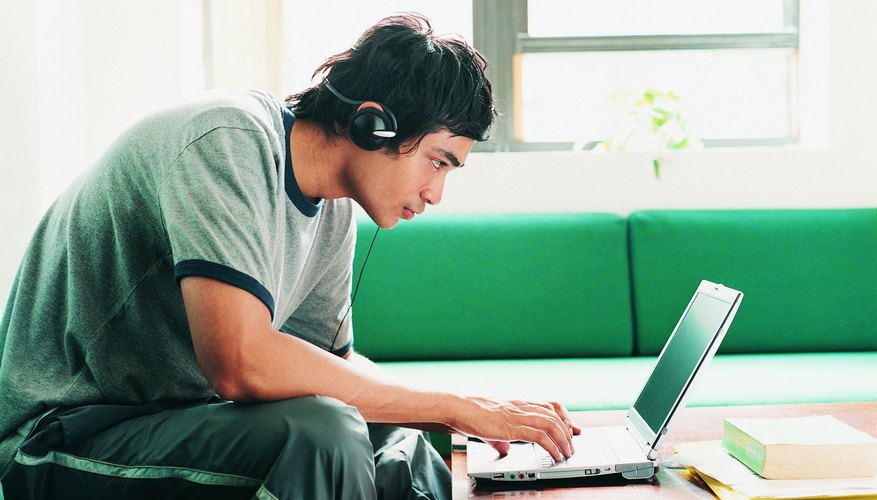 Digital Vision./Digital Vision/Getty Images
Writing research papers is the bane of existence for many college students. Between the scouring of resources, the thorough understanding of style guides required and the focus required to complete the assignments, several factors can conspire to derail the progress of a paper's completion. But thankfully, technology has come to the rescue in the form of several apps that help organize thoughts and manage time. With the right motivation and the help of these apps, your next paper could come together more quickly and efficiently than ever before.
1
Dictionary.com (free for iOS and Android)
We've all turned to the dictionary over the course of a marathon paper-writing session. Whether it's to find the definition of a word in a source, or to find a synonym for a desired word, having a dictionary that is easy to reference would be a tremendous asset. Dictionary.com has made its vast compendium of resources, including its medical, science and rhyming dictionaries, available in the form of an app for easy reference, even in the absence of an Internet connection.
2
EasyBib (free for iOS and Android)
Imagine Easy Solutions has found one way to simplify the sometimes tedious process of citing the works referenced in your paper. Questions over how to treat a later edition of a book, which authors' names are needed, or where to place colons and commas are now answered. Their EasyBib allows works to be cited in MLA, APA or Chicago formats by scanning the barcode of a book or typing its name. References or works cited pages come together with ease, though you still will have to make in-text citations on your own.
3
Jumpcut (for OS X only)
Jumpcut is designed to protect the paper writer from a serious scourge of computerized writing errors in cutting and pasting. For those who fear losing large blocks of text to the simple copying of a Web link or quote, Jumpcut can provide some insurance. Jumpcut creates a "stack" of clippings, allowing you to select which item you'd like to paste. No clipped item gets lost the way it could with a conventional cut-and-paste sequence. Unfortunately, however, this useful utility is available only to Mac users.
4
SelfControl (for OS X and Linux)
Writing a paper can be difficult when the allure of email and social media entices us to stray from an active document or tab. The creators of the SelfControl app can take that decision out of your hands. Users input the addresses they're most likely to drift to, and a time period that the sites should be "off limits". SelfControl blocks access to those sites for that time and stays locked even if you finish early or restart your computer. If you find yourself struggling to focus while writing, this app takes care of it for you.
The prospect of filling pages with our own words can be daunting at times. But with technology helping the writer to find words, collate references, organize thoughts and stay focused, a well written paper is within reach.