How to Prepare For an Interview
18 SEP 2018
COLLEGE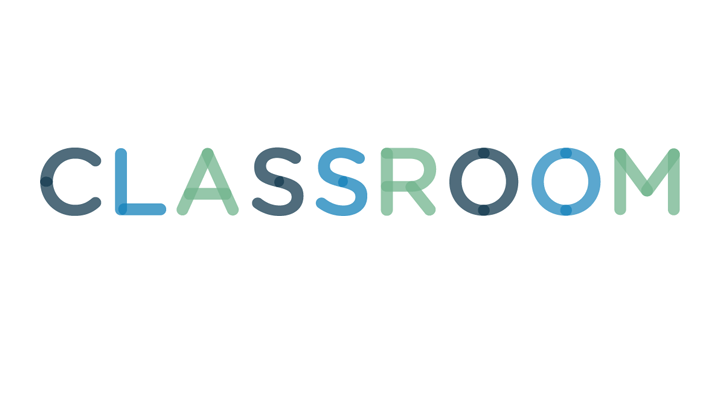 Searching for the right college may seem like an impossible task. Once you narrow your search to a handful of options, the application process is the next step.
One of the final steps to making a college decision is to visit campuses and participate in interviews with college recruiters. You may wonder, "How do you sell yourself in an interview?" The most important thing you can do is to be yourself. A college interview is an opportunity to engage in dialogue with someone new.
Your campus visit and meeting with an admission counselor is an opportunity to learn more about the college and determine if it is the best fit for your academic needs. The college search process is a time for the college recruiter to get to know you, but it is also important for you to assess the college. Your college decision is a huge step toward independence and a journey that will prepare you for your future. Self-reflection, preparation and practice will give you the confidence that you need to make a positive impact during a college interview.
1
How to Prepare for an Interview With a Recruiter
If you're wondering how to prepare for an interview with a recruiter, there are steps you can follow.
You may think that you have a solid understanding of the college you are visiting, but in-depth research is important prior to sitting for an interview. You can do this on your smartphone or on a computer simply by reading through the college website. Learn about the history of the college, visit the academic areas that interest you the most and search through the extra-curricular activity options.
It is important that you have some concrete reasons that substantiate why you are interested in this specific college. Even if you have applied to several institutions, an admission counselor is going to want to know what interests you the most about this particular college.
Learning about the school will also help you generate additional questions for the end of the interview. If you happen to know an alum or someone that is a current student, talk to them to find out their insider's perspective. The more tangible information that you can gather the better. You can more effectively sell yourself in an interview if you can speak passionately about why you are interested in the college.
2
Establish Personal Goals
One of the most important aspects of a college interview is the opportunity for an admissions counselor to learn more about you as an individual. Be ready to be authentic and show your personable side. To prepare for an interview, begin by setting personal goals.
In addition to academic challenges, what do you hope to get out of a collegiate experience?
More importantly, what do you feel that you can contribute to the collegiate community? Most selective colleges use the interview process to pick students who will create a vibrant learning community.
This means that they are looking for students who are eager to learn, have talents and skills to contribute and are community-service minded. Consider your personal goals from this perspective and be ready to articulate what you hope to gain and contribute as a member of the collegiate community.
3
Communicate Academic Curiosity
A high grade point average or SAT score is helpful, but college admissions counselors are also interested in students who are inquisitive and eager to be challenged. Prepare for an interview by considering your academic interests and be able to discuss how you hope to be stretched by college coursework.
As you tell your academic story, sprinkle in some questions about what the college can offer you.
Be ready to discuss a book that you have recently read and how it was meaningful to you. Reflect upon a class project or research paper that made you think more deeply about a particular subject.
A college admissions counselor will be impressed if you can demonstrate a zeal for learning and an attitude that reflects that you are a critical thinker. Even if you don't know what you want to major in, an earnest interest in pursuing college is all it takes to make a lasting impression.
4
Discuss Your Career Aspirations
Discussing your potential career aspirations is one way to sell yourself in an interview. If you don't know what you want to be when you graduate from college, don't panic. Many students come into college undecided on a major. Instead, be ready to discuss your areas of interest. For example, if you like astronomy, and you enjoy working with people, discuss these interests directly.
It is fine to tell an admissions counselor that you aren't sure about your chosen career field, but you have some skills and interests that you look forward to exploring in college. This self-awareness will impress a recruiter. Even if you believe that you know what you want to be, it is important to leave the window open for other possibilities. You can add to this conversation previous jobs that you have held or outside interests that you believe have influenced your academic pursuits. Speak freely and with confidence so you will shine in the interview.
You may wonder, "What does selling yourself mean?" Many colleges require a prospective student to submit a personal essay prior to being invited for an interview. This is your first opportunity to market yourself as a top student prospect. If you get to choose your topic, pick something that will show how you are passionate and unique.
If you are assigned the topic, use the same approach. The college interviewer will read this essay to learn more about you. Come to the interview prepared to discuss the essay and answer relevant questions. If the topic was about a poignant time in your life, be ready to add your authentic feelings to the words that you have already shared. A prepared recruiter may use dialogue about the essay to dig deeper into who you are as a person and a student.
6
Sell Yourself With an Elevator Speech
The main purpose of an interview is for the admissions counselor to get to know you and determine if you will be a good fit in the college environment.
You can anticipate that you will be asked an open ended, introductory question that will allow you 30 to 60 seconds to sell yourself. Write this elevator pitch in advance and practice it until it sounds genuine and unrehearsed.
Practice your elevator speech out loud and in front of a mirror. In addition to your goals and previous accomplishments, add something unique that will make a memorable impact. For example, if you love to go geocaching, mention that as a hobby and relate it to your interests in adventure and discovery of new things. An elevator pitch is an opportunity to grab the attention of the interviewer and introduce a few key things that set you apart.
Even though you have submitted an application and essay, come prepared with a resume that documents who you are and what you have accomplished. A one-page resume will ensure that the recruiter gets the vital information about your talents and skills.
You can include your academic accomplishments and interests, extracurricular involvement and any community service you have completed. If you have received awards or scholarships, include a separate section that highlights these accomplishments.
You can even reference your resume if you forget something that you want to mention. Be sure to leave a copy of your resume as another way to sell yourself in an interview.
8
Prepare for Common Questions
The bulk of a college interview will be focused on hearing answers to common questions.
You can sell yourself in an interview by being prepared to engage in dialogue with the recruiter. Consider these common questions and prepare answers that best showcase your best qualities:
Take the time to write down your answers to all of these questions.
Be thoughtful and introspective in your responses. This process will help you prepare for an interview with a recruiter.
9
Be Prepared to Ask Questions
One of the best ways to sell yourself in an interview is to come prepared to ask good questions. After all, a college interview is a two-way street. You are the customer, and you are making a decision about how to invest your money.
Even if you are sold on the college prior to visiting, the college interview is your opportunity to learn more and make an informed decision.
Consider what is most important to you and create questions that address these topics. Some common questions include:
• I am interested in getting involved in (insert sport, music or activity). What kinds of opportunities do you have in this area?
Tailor the questions to your particular interests and concerns.
Write your questions in a notebook and bring them with you to the interview.
Don't be afraid to take notes. Your interest and diligence will be impressive.
10
Final Preparation Tips
Walk into your interview dressed for success.
Looking your best shows your interest and commitment to the college application process. Be confident rather than conceited. The interview process may seem nerve wracking, but if you treat it as a conversation with someone that you are eager to meet, you may be able to calm your nerves.
Practice makes perfect. Review the list of common questions and practice responding out loud. You can even set up a mock interview with your high school counselor, parent or mentor.
The best way to prepare for an interview is to study the campus you are visiting, review your resume and practice sample interview questions. Finally, show your gratitude for the interview by shaking the recruiter's hand. Write a thank you e-mail or note and send it after you get home. This is one final way to leave a positive impression with the admissions counselor.