About Back to School Tips
26 SEP 2018
LIFE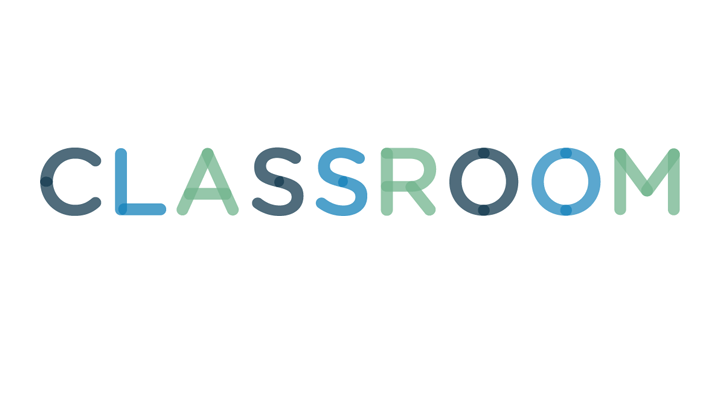 You can score mega popularity points with classmates and teachers by following important back to school tips. Don't be that person who walks into class late on the first day of school looking like a hot mess. Your back to school plans must be ready to launch when alarm clocks and school bells replace lazy summer days.
The start of a new school year offers an opportunity to set exciting goals, make new friends and find the perfect balance between school and, well, everything else. Intentionally develop a routine instead of falling into one.
It is fine to use an electronic calendar, but many students enjoy using a cool-looking planner. A planner helps you stay on top of your otherwise overwhelming list of responsibilities. Write down everything that you don't want to forget. Obviously, start by noting the days, times and locations of classes.
Using a different color pen or marker, go through each course syllabus and jot down assignment deadlines and exam days. Next, write down adviser appointments, doctor visits, sporting events, student organization meetings, practices and rehearsals. You are more likely to follow through with activities, such as a yoga workshop or listening to a speaker coming to campus, if you write it in your planner.
2
Rehearse Your Morning Routine
Adjusting to a new schedule stresses the body and the mind. If your parents let you sleep late during the summer, suddenly waking up at 7:00 a.m. or earlier could be a jolt to the system. Moreover, if you oversleep you may have to dash out the door looking like you just rolled out of bed.
Knowing that school is right around the corner, start going to bed earlier and rising earlier than usual. Slowly adjust the time each day to acclimate to an early-morning routine.
Ask yourself the question, "How do I prepare for school in the morning?" Take some pointers from busy moms who have practically turned getting ready for school into a science. Make an ordered list of tasks to complete each morning and allocate a set amount of time to finish each task in order to keep on schedule. Have your clothes picked out and your backpack stuffed with needed books and folders. Once school starts, waking up in the morning will be easier if you get fresh air during the day, so set an end time for studying, and go to bed at a reasonable hour.
3
Develop Time-Management Skills
Guard your time like money. You may have noticed that the busiest people can always find time for one more thing because they have control of their calendar. The last year of high school and the first year of college come with enormous pressure and responsibility. To avoid falling behind or living in a state of perpetual anxiety, you must develop effective time-management skills. The notion of planning out your day, week and month may strike you as dreadfully dull if you are spontaneous, or it may seem impossible if you tend to be impulsive. Nonetheless, structure is essential in managing competing priorities and multiple deadlines.
You may even discover that you have more time for unstructured fun if you get your most pressing tasks out of the way first. Many students find it helpful to make a daily to-do list and check off items throughout the day to feel accomplished. Without a to-do list, you might find yourself doing nothing productive or constructive with your time.
Back to school tips for college students and some high school students include strategies for money management. Many students have little experience budgeting, saving or paying bills.
College is very expensive and students need financial literacy to make sound decisions and avoid the debt trap. Developing a budget for back-to-school shopping is a good lesson in the art of being frugal. Determine how much money you can realistically spend on back-to-school shopping and challenge yourself to see how far you can make your money go by looking for deals and repurposing items like folders and pencils from the previous year.
One of the best parts of starting a new school year is the chance to find or reinvent yourself, especially if you are starting a new school. You can make decisions about your hair, lifestyle, fashion sense and even your name. For instance, you can indicate a preferred name, a nickname or a formal name. If your birth name is Charles, you may want to inform everyone at school that you now go by Chuck, Charlie or Charlene. By being yourself and communicating your interests and tastes, you will have an easier time finding compatible friends who relate to you and appreciate your individuality. Back to school tips for 2018 include finding ways of standing out if you are bold and edgy. For instance, you may want to consider returning to school with electric blue hair or gem lights in your trendy 'do.
6
Reconnect With Old Friends
Add excitement to the start of the school year by reaching out to friends you haven't seen in a while. Social networking is great for keeping up on your friends' activities, but it is more fun to get together, talk, laugh and share stories of summer fun and misadventures.
Like you, your friends are probably feeling a little anxious about going back to school, meeting new teachers, being around different people and taking on more difficult classes.
One last trip to the beach, a barbecue in the park or attending an outdoor concert with old friends right before school starts will strengthen your connection. Promise to stay in touch even when school gets crazy busy.
Hopefully, you spent some of your summer reading. If not, start now to re-engage your brain. Another advantage of freely choosing to read is that your mind starts to associate reading and learning with having fun. Returning to school in the fall will be easier with a positive attitude and a desire to improve your GPA.
Researching study tips before classes resume will help you develop high-level reading comprehension and study skills. Reflect back on your last academic term and determine when, where and how you best tackled new material and maintained long periods of concentration. List other ideas that you would be willing to try when school starts, such as reviewing your notes every day, reading your least favorite subjects, taking breaks and avoiding distractions.
8
Replenish Your Wardrobe
First impressions matter a lot when meeting people. You may have noticed that students and teachers dress up on the first day of school but generally slide downhill from there. Carve out a time to inventory your clothes. Start with your laundry basket or the wrinkled clothes piled on your floor. Consider whether you should wash those torn, stained, sun-bleached, shrunken cotton shirts or throw them out.
You are not abnormal if you have an abnormal attachment to certain jeans or other worn clothing that wouldn't sell at a garage sale. However, you must make uncluttered room for new school clothes.
Save money by shopping early, using coupons and doing comparison shopping online.
Watch for back-to-school sales. If funds permit, treat yourself to a mani pedi in an on-trend color. Looking awesome boosts self-confidence when you are feeling unsure of yourself.
9
Round up School Supplies
The excitement of a new backpack and school supplies never gets old. From kindergarten to college, students enjoy this rite of passage from one level to the next. You can find nice stuff and still save money by being a smart shopper. Check out discount chains and dollar stores. You may get super lucky and find freebies on websites like Freecycle.org. Many churches and community organizations like the Salvation Army give away school supplies each year for those in dire financial need.
Knowing that back-to-school shopping is expensive, you may want to earmark money from a summer job to buy essentials. If you are just starting college and expecting financial aid, decide what supplies you need right away and which ones can wait, as aid is not disbursed until a week or more after classes resume.
10
Back to School Tips for Seniors
Returning to finish out your senior year of high school is a time of mixed emotions.
Like many students, you are likely happy to be wrapping up high school and ready to move on to bigger, better things. At the same time, you may feel sad about separating from childhood friends at the end of the school year, which will go by quickly. Acknowledge your feelings and vow to make the most of your senior year. Decide what else you want to experience while you are still in high school, such as helping build a homecoming float, watching a high school state basketball tournament or finally asking out your crush.
11
Back to School Tips for College Students
After months of waiting, you finally received an offer of admission to college and now it is time to pack. Calm your nerves. Few people will even know you are a freshman once you acclimate yourself to your new surroundings. After you finish unpacking and before school starts, pull out your class schedule and practice finding your classes.
Spend some time just walking around and familiarizing yourself with the campus buildings, including the student union, which is a great place to meet people and join organizations. By learning your way around ahead of time, you can avoid looking like a lost and frightened tourist when throngs of students swarm the campus in a couple of days.
If you are living away from home for the first time, you have another big adjustment ahead of you. Most first-year students live on campus.
Dorm life will teach you how to get along with all types of personalities, which is a useful skill in life. Prepare for going back to school by making an exhaustive packing list of needed items, like sheets, bedding, toiletries, cleaning supplies, electronics, power strip, shower shoes, earplugs and medicine, for instance. Don't forget to bring healthy snacks to enjoy in between care packages from home.
12
Select Back to School Tips
Everybody has different priorities.
When selecting various back-to-school tips and tricks to try, choose those that will help you feel less stressed. For instance, if you struggle to get out of bed in the morning, strategize how to tackle that problem so you are not late to school. On the other hand, if you are an early bird who jogs, showers, eats breakfast and still beats everybody to the bus stop, you may need tips for studying late at night when homework piles up and your energy level goes down. You probably don't need a list of 20 back-to-school tips and tricks, but you can benefit from a few good ideas that will make for a smooth back-to-school transition. The strategies you choose should be unique to you and help alleviate any worries you have about coping with the big changes ahead of you.