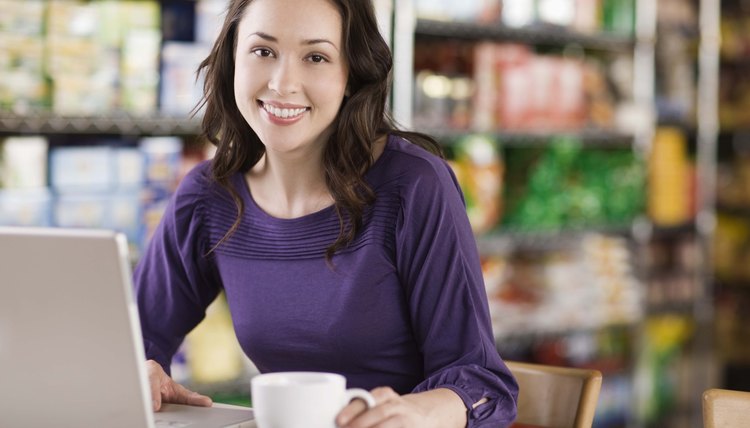 Online classes enable greater access to education for all types of students.
College students have become increasingly interested in online classes, and colleges are therefore making more courses available. A 2011 study by the Babson Survey Research Group and the College Board indicated that 31 percent of college students indicated taking at least one class online. Additionally, online course enrollment increased by 10 percent from the previous year.
Schedule Flexibility
A major benefit of online courses is the ability to read or listen to lectures and complete work on your own schedule. This makes it especially advantageous for working students and professionals who need to do school work on nights and weekends. Balancing work and school is a difficult challenge for many college students. Online classes due require a high degree of self-discipline, but with effective organization and discipline, you can complete school requirements when it fits with your other life demands.
Home Comfort
The ability to complete coursework at home is a major advantage for some learners. Classrooms can be distracting for students who struggle with concentration. At home, you can often find a quiet place and time to read and complete work. You can also sit comfortably at a desk or with a laptop in a recliner. You can freely use the restroom or grab a drink if you need a break. Thus, students who need to disengage briefly during work sessions can more easily do so at home.
Cost Savings
While tuition for online courses is often similar or even greater than it is for traditional classes, you do avoid some of the costs of education. A major cost savings is on gas. A typical student can save $100 or more on fuel in a given month by not making multiple trips to campus for a class. Additionally, you may not need a backpack, the same number of clothes and other supplies more commonly needed in a classroom setting. Childcare is another major savings for adult students who don't need to attend classes on campus.
Virtual Learning Skills
An indirect benefit of attending online classes is that you learn and develop technology skills. E-mail is a common communication vehicle with instructors and classmates. You can improve your professional written communication skills. Additionally, college classes often use forums and discussion boards for class interaction. This mirrors virtual team software and company intranet forums used by businesses to enable communication among employees separated by distance. These real-world tools are useful in sharing ideas back-and-forth over time.
Photo Credits
Jupiterimages/Brand X Pictures/Getty Images