Top 7 Skills for Kindergarten
26 SEP 2017
CLASS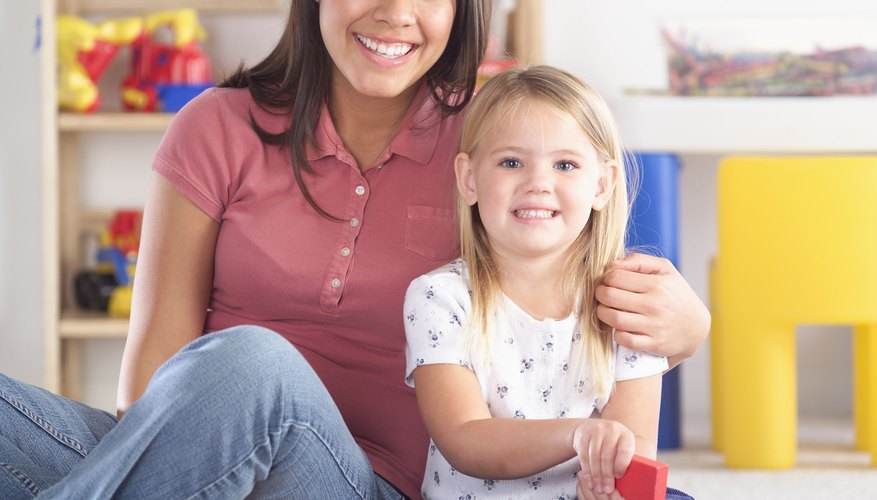 SW Productions/Brand X Pictures/Getty Images
Of the many milestones in a child's life, few are as emotionally charged for parents as the transition to kindergarten. The move to kindergarten means more independence from Mom and Dad and the start of a long journey of learning. Along with anticipation and excitement comes the worry about how to prepare your little one for the road ahead. Seven skills are particularly important for a child entering kindergarten.
1
Enthusiasm for Learning
A Scholastic poll of highly regarded kindergarten teachers nationwide found that teachers are not as concerned as you might think about children arriving for the first day of kindergarten knowing all of their ABCs, numbers and shapes. Teachers noted that readiness skills are just as crucial. They identified enthusiasm for learning as one of the most important skills. As a parent, you can encourage a love of learning by reading to your child for at least 15 minutes every day and helping her to explore hobbies and interests. Provide her with opportunities to use different learning styles, such as listening, reading, sorting and sequencing. When you learn a new fact yourself, share it with enthusiasm.
Teachers recommend building your child's oral-language skills in preparation for kindergarten. Take your child to new places and provide him with descriptions for things he sees. Using words in conversation helps children to remember and use new vocabulary. Encourage your child to share his opinions, questions and feelings. This will build his confidence to participate actively in activities and discussions at school.
On the other side of the speaking coin is listening. Read to your child regularly to help her develop the attention skills she will need in the classroom. Encourage critical thinking by asking questions about the stories you read. Invite her to participate by acting out the text or shouting out words she remembers.
As young as your child appears to you, it's important to nurture his independence prior to kindergarten. He will be expected to perform simple tasks such as removing and hanging up his coat and retrieving items from his backpack. Encourage your child to perform these tasks and others, such as blowing his nose, washing his hands, pouring juice into a cup and tidying up toys at home.
Just as important as independence is the ability to get along with others. With 20 or more children in a class, your child will need to develop skills such as sharing, taking turns and problem-solving. When your child spends time with other kids, praise her for sharing and listen to how she deals with conflict. Step in when necessary to suggest solutions.
Your child will need fine-motor skills to hold a pencil and use child-friendly scissors. Help your child develop muscles in his palms and fingers by performing simple daily activities. Provide modeling clay and have him make a bowl or animal shape. Have him push coins into his piggy bank one by one. Use clothespins to pick up small pieces of wadded-up tissue paper. Provide different sizes of markers and pencils.
7
Number and Letter Recognition
Your child should also be able to recognize basic letters, count to 10 and recognize some shapes and colors. Rather than quizzing your child, encourage her through reading and play. Use alphabet blocks and books and count the dinner plates as you set them on the table. Point out letters and numbers on outings. Ensure that your child can read her own name and knows that text progresses left to right and top to bottom.