The Best Writing Prompt Ideas for Middle Schoolers & Teenagers
26 SEP 2017
CLASS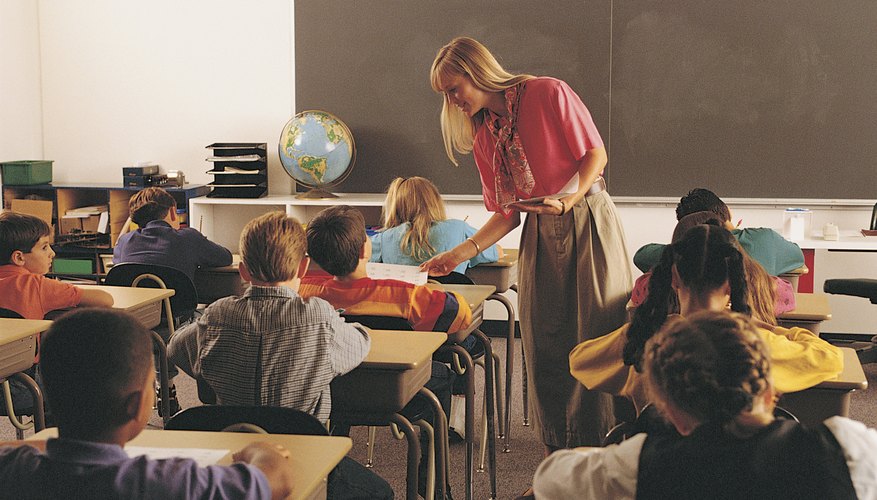 Comstock/Comstock/Getty Images
Middle school writing prompts are designed to get middle schoolers thinking about topics important to them and the reasons why. Writing prompts help middle school students begin to formulate their thoughts into logical reasons and arguments and begin writing in productive ways. Use writing prompts at the beginning of class for journal writing, for writing homework assignments and to help kick off discussions about current events.
1
Prompts Based on Personal Experience
Middle school students love to think about themselves and how they handle the various situations in their lives. Offering students writing prompts about how they feel about peer pressure, bullying, relationships with family and friends, schedules, and the stresses of being a middle schooler on a daily basis give them the opportunity to express themselves while encouraging orderly, logical thinking and reasoning.
2
Prompts About School Experience
Because middle schoolers enjoy thinking about themselves and their world, giving them writing prompts about the school environment is a natural way to get them writing. Middle schoolers enjoy coming up with ways to make their school experience better by adding activities, community service projects, talking about rules and regulations and how to get others involved in making their school a place of quality learning. School-related writing prompts encourage brainstorming, group learning and leadership.
3
Prompts That Foster Leadership Skills
Some middle school students are natural leaders, and others need encouragement to think about themselves in strong and positive ways. Giving students the opportunity to write about how they would change their school community if they were in charge helps them think outside what may be their normally self-conscious selves. Writing prompts about what they would do if they were the principal, teacher, guidance counselor, member of the school board or parent helps middle schoolers think beyond their years to what it takes to be a successful leader.
4
Prompts About Current Events
Writing prompts about current events get middle schoolers thinking and writing about the things that are going on in the world and how they impact daily life. With an ever-changing global community, it is important to get students focused on what it takes to make the world a safer and better place for everyone. Use current events writing prompts to start discussions before writing takes place to get students brainstorming and sharing ideas in respectful ways before beginning to write.