What Are College Dorm Ideas?
20 SEP 2018
COLLEGE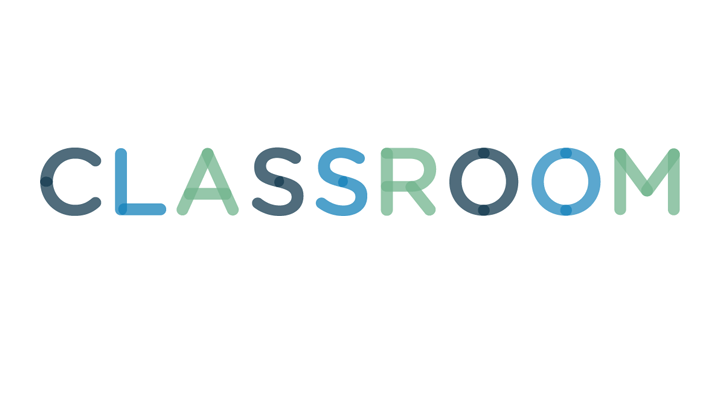 Leaving for college is a huge milestone in life. You are probably super excited but also a little worried about adjusting and becoming homesick.
Cool college dorm ideas can help you relax and enjoy your new surroundings.
Your dorm room should be a comfortable spot to entertain friends or just chill after a busy school day. You will likely be sharing this small space with a roommate whom you may or may not know. Start off on the right foot by discussing your college dorm ideas with your future roommate before moving in.
1
College Dorm Ideas: Decorating Tips
Just like other nervous freshmen, you are probably asking yourself, "What should I decorate my dorm room with?" Focus on how your room can reflect your personal style and taste.
Posters are an inexpensive way to communicate who you are and what you like to do in your free time. Choose posters of your favorite bands, movies, hobbies, animals, exotic places, sports teams or anything that interests you.
Even with immediate access to social networking sites, you may want to display framed photos of family, friends and pets. Looking at photos offline may seem weird or old school, but physical reminders of good times in the past can ease feelings of homesickness. Decorative frames are an attractive accent. Moreover, talking about your photos can be a good conversation starter when new people on your floor stop by your room.
2
College Dorm Ideas: Decorating Rules
Check the residential life website at your school for a list of rules about dorm rooms.
If you are lucky enough to live in a dorm that allows students to paint their room, let your imagination soar.
If you are a professional sports fan, or if you want to support your college athletic teams, you could paint your walls in team colors and hang sports posters. If you and your roommate can't agree on a paint color, consider an accent wall in neutral colors of the outdoors.
If painting is not permitted, shop around for a removable fabric wall or stick-on removable wallpaper. Stick a small piece of the removable wallpaper on the wall and quickly remove it to make sure the wallpaper won't take paint off the walls. If you cause damage to your dorm room, you could lose your damage deposit. You can also use removable wallpaper to add color to your room by wrapping it around plastic storage containers, bins or a cardboard box.
Check your residence hall handbook to see if string lights or LED signs are permitted. String lights come in lots of fun bulb shapes, like hearts and pineapples. Neon LED signs with trendy sayings like "peace" or "love" are popular too. Houseplants can brighten any room. Because you are a busy college student, select easy-to-grow plants like succulents.
If you seriously want to be on point in your décor, consider hanging framed feminist quotes, motif wall art or celestial shapes suspended from the ceiling using removable tape. Upholstered headboards, fluffy blankets and bed pillows are other trendy college dorm ideas for 2018.
3
Brainstorm Ideas With Your Roommate
Develop a list of practical things for your dorm room, like a microwave and mini refrigerator. Coordinate with your roommate to avoid bringing duplicate items that waste space. Describe your impression of the perfect dorm room when conversing with your roommate. Listen to your roommate's college dorm ideas without rolling your eyes if you are not on the same page. Some roommates shop together and buy matching comforters, for instance. Alternatively, they might visit a thrift shop and pick out curtains, a rug or framed art and split the cost. It is easier to prevent a roommate from bringing something hideous into your shared space if you are there to suggest an alternative.
Sort through your clothes and only bring what you need for the current season if you will be going home before the seasons change. If not, limit yourself to clothes for the current and upcoming season. Dorm room closets are typically not big enough to store everything from your summer shorts to your puffy ski jacket to your formal for the spring gala.
Most students don't bring a printer because college campuses provide students with ready access to technology resources. Further, professors typically require students to submit papers electronically.
You can also leave small kitchen appliances behind because many dorms have kitchens and lounges along with a large dining hall overflowing with food choices.
Although you may be tempted to pack high school memorabilia like yearbooks and trophies, remember that college ushers in a new beginning. Unless you are willing to risk embarrassment, consider leaving the stuffed animals at home too.
Check online to see if your residence hall has photos of how dorm rooms are set up. Note the dimensions, especially if you are thinking about bringing a roll of carpet or a room rug.
Discuss your flooring ideas with your future roommate instead of commandeering the space to suit your personal preferences.
Start by figuring out where to put the movable furniture.
Position furniture against the walls to open up the space and let light in. If your parents offer unsolicited and unhelpful advice, you may need to remind them that you and your roommate get to decide how to arrange the room and decorate.
With a little ingenuity, you can decorate your dorm and express your individuality without going broke. For instance, use big scarves as curtains. Visit the public library and see if they are giving away old magazines. Clip photos you like and glue them on large sheets of poster board to make a wall mural. Shop online for inexpensive posters.
You can make your posters really stand out by affixing them to a poster-size sheet of foam board available in craft stores. If you need a floor lamp, bookcase, big mirror or bookends, ask friends and family to donate unused stuff in their garage or attic.
Look for coupons and discounts in the college newspaper. Many thrift shops discount items even further on certain days of the week.
Garage sales can be fun and interesting. College bookstore sometimes have great clearance items.
7
College Dorm Ideas on Pinterest
Pinterest is a website with countless decorating tips and links to similar websites. Don't limit yourself to college dorm ideas on Pinterest. Many websites and apps offer crafty items for homes and apartments.
Often the ideas on Pinterest and similar sites are inexpensive enough for even a college student budget. For instance, you can make vintage furniture look awesome by jazzing it up with textured spray paint and adding new knobs or handles. If your roommate likes to make crafts, the two of you could search Pinterest and find a project you could make together, like a unique bulletin board for your room door.
8
Make Your Dorm Room Comfy
Bring keepsakes from home to feel happy and connected to family, friends and special pets. If you want to unwind when you walk into your room after a long day, consider a serene ocean theme with posters of the seashore. Place seashells on your desk and go with pastel bedding and rugs. Create a cozy space with lighting effects.
Instead of turning on the harsh, overhead lights in your dorm room, purchase lamps, battery-powered candles and Himalayan salt lamps.
Buy a nice, thick mattress pad for your firm dorm bed. Throw pillows and fuzzy blankets are perfect for snuggling.
Blackout curtains are helpful if your room faces a street light. Keep an eye mask handy for those nights when your roommate stays up late studying when you need your sleep.
9
Tips for Organizing a Dorm Room
To maximize limited space, ask yourself, "How do I organize my dorm room?" Organizing your room should take into consideration aesthetics and function. Look for items that can serve multiple purposes. For instance, a storage chest makes a nice coffee table. A clothes basket with a lid can double as a side table. Organize your stuff so your room doesn't look cluttered and messy all the time. Put up removable wall hooks to hang your hair dryer, workout clothes, backpack, caps and scarves.
Buy a bed skirt and hide items you don't use frequently underneath your bed.
Stack storage cubes in your closet. Consider buying an over-the-door shoe rack.
To increase floor space, many students go with bunk beds stacked together or lofted beds with space below each bed. Look into whether there is an extra charge at your school for beds that can be raised or stacked to create more floor space for your dresser, chair or TV. Schools offer many types, shapes, sizes and heights of lofted beds. For example, a lofted bed may have a built-in desk or futon attached as part of the bed frame. Another benefit of lofted beds is that you can fit more people in your room to study or socialize.
If your university does not offer lofted beds, you may want to consider purchasing adjustable bed risers. There are various types of sturdy bed risers that you can put under the legs of your bed.
Using bed risers allows you to put storage bins under your bed.
Cleaning under the bed is much easier with a bed riser.
Some models even come with power cords and USB chargers, which is convenient when using electronics while sitting on your bed. Many bed risers can be adjusted from a few inches to several inches.
Unless you have a strict resident advisor on your floor who enforces quiet-hour policies, you may find it too loud to study or sleep, especially on weekends. Wear headphones and softly play soothing music while studying unless listening to any kind of music affects your concentration. Consider a fan or a device that emits white noise to cancel out the sound of people playing soccer in the hallway, for instance. Earplugs or earmuffs should be on your packing list in case you end up with a snoring roommate. Noise-cancelling headphones are expensive but well worth it if you don't want to listen to the party or other noisy activities in the adjacent room.
12
Bring Essential Dorm Items
Bring essential dorm items to college because they are apt to be more expensive if you have to buy them at a convenience store on or near campus. A typical packing list includes toiletries, shower caddy, flip flops for the shower, makeup, shavers, garbage bags, wastebaskets, Kleenex, first-aid kit, laundry and cleaning supplies, hangers, plastic bins, Tupperware for snacks, prescription drugs, thermometer and common over-the-counter medication like aspirin. Technical essentials should also come along, like chargers, batteries, light bulbs, USB cords and a power strip.
Some schools sell bedding that is the perfect size for the beds in the room, so you may not need to bring your own sheets from home, but you will want a comforter and pillows. Bring a fan if your room is not air conditioned.
Theft is a big problem on college campuses, and many cases go unsolved. Some students keep a safe in their room to store their wallet, purse, cash, credit cards and electronics.
The safe itself must be secured to nonmoveable items with a cable lock so somebody doesn't steal the safe and all its contents. Laptop locks are popular too. Always lock your dorm room upon entering if the door doesn't lock automatically. There is a chance that someone might follow right behind you. Never leave your valuables unattended, even for a couple minutes while you go next door. Some colleges rent secure storage lockers and have parking-ramp garages with 24/7 surveillance cameras and routine patrols.