Top Preschools Near Plainview, NY
26 SEP 2017
CLASS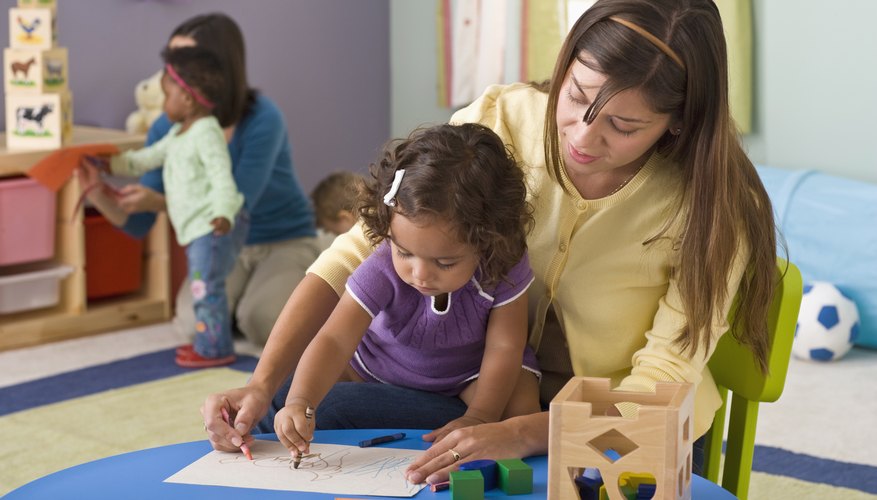 Comstock Images/Comstock/Getty Images
The hunt for the top preschool for your lovely little tot takes work, research and lots of trust. There are so many things to consider, from the school's educational offerings to how the school intends to meet your child's social and emotional needs. It's discouraging to hear daycare horror stories, and you certainly don't want to find yourself telling a few of your own. Luckily, there are wonderful preschools in the city of Plainview, New York, that are sincerely focused on meeting all of your little one's developmental needs.
1
Miss Sue's Nursery School and Kindergarten
Miss Sue's Nursery (misssuessummerfun.com) is dedicated to the holistic development of your child. The center's focus is on the educational, social, emotional and physical development of your little one, with well-trained, certified staff and technological equipment to prepare your child for a contemporary education. Miss Sue's enrolls children ages 2 through 5 years old and assists children with multi-sensory development while engaging them in academic instruction in math, science, social studies and language arts. The center earned four out of five stars from parents on GreatSchools.org, with a high rating in teacher quality.
2
Miss Debbie's Creative CCC
A refreshing philosophy at Miss Debbie's (missdebbies.com) is that it's important to forge an inclusive relationship with parents to best meet a child's developmental needs. Miss Debbie's is also passionate about education, with periodic, professional development required for the center's directors and recent training in the Reggio Emilia teaching style for Miss Debbie's core staff. If your child is on an organic diet, then you'll be pleased to know that the center has switched to providing organic fruit and dairy products to little ones. Miss Debbie's also offers other classy amenities to families, such as concierge, dry-cleaning and dinner pick-up services. The center has infant suites and classes for kids 18 months to pre-kindergarten.
3
Plainview Co-op Nursery
Plainview Co-op Nursery (plainviewnurseryschool.com) has teachers, the center's director and executive board-dedicated parents who would all actively contribute to your child's curriculum. Plainview Co-op Nursery has been in the community for more than 50 years, and has classes for young toddlers and 3 and 4 year olds. Each age group enjoys playtime outside upon arrival to the center and then breaks off into different educational offerings depending on age level. Toddlers have more focus on motor and sensory developmental skills, while 3 and 4 year olds weave math, language arts and science into fun activities during circle time. Plainview Co-op also operates a camp during the summer and is a peanut-free facility.
Parents who reviewed the Shalom Day Care Center (shalomdaycare.com) on GreatSchools.org gave the preschool four out of five stars. Shalom offers a traditional educational model that teaches your child about subjects such as math, science and language arts through repeated, hands-on experience with items in the center's natural environment. Shalom is also focused on the emotional development of your little one and seeks to foster a positive self-image, self-discipline and confidence in your child. Teachers are professional, well-trained and required to undergo continuing education classes. The center services children up to five years of age and offers a healthy, kosher menu.