How to Start a Charter School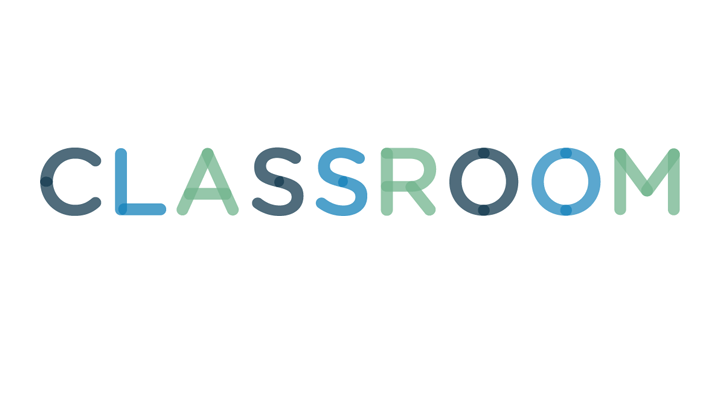 Jose Luis Pelaez Inc/Blend Images/Getty Images
The culmination of years of planning and development for a charter school is opening your school's doors to a new and exciting academic program that benefits students, parents and the community. Showing appreciation for the people who served on the founding board, as well as the parents who entrusted their children's education to you, is equally important for charter school success. "Pay it forward," isn't just a movie title. It's one of the critical steps in starting a charter school, says Susan Tenner, founder and executive director of Brooklyn Urban Garden Charter School. In a recent interview, we asked her to share with us her challenges and successes in starting a charter school.
1
eHow: What should charter school founders expect?
Tenner: Freak yourself out and psych yourself up. Our team of committed parents, community members and professionals with varied expertise spent nearly five years setting a foundation for the Brooklyn, New York, middle school. The school now serves the needs of approximately 100 students and is growing each year that it's open through a staggered enrollment process for sixth-, seventh- and eighth-graders. Starting a charter school will be harder than you imagined and the effort will tax your personal and professional resources, but the rewards are truly great.
2
eHow: How do you transition from concept to action?
Tenner: If you've ever given thought to starting your own for-profit business, you should already know that a fundamental step is to determine the need for your product or service. Starting a charter school is no different, except that you're starting a non-profit organization. Like any new business, you have to know your marketplace as well as your place in that market. Use surveys to measure the need. Consider Survey Monkey as a vehicle to measure need and to prove to your charter authorizer that the community supports you. If the community wants and needs you, you're more likely to be approved. You'll need that community support foundation to advocate for your school in the many years, challenges and opportunities ahead.
3
eHow: What kind of charter school model works?
Tenner: Use the data you compiled about the community's need for a charter school to develop a model. Create an academic program model and envision a school culture that meets that need. Strike a balance between proven methods or models and experimental lab ideas. Use models that have proven to have results and mix those with inspiration, or vision.
4
eHow: Who comprises the founding team?
Tenner: Developing your academic program model requires more than educators and academic-type experts. Assemble a founding team of resources with varied areas of necessary expertise. You should have team members with expertise in areas such as education, community organization, finance, start-up businesses, project management, writing and school operations. Charter schools are non-profit organizations. Therefore, you need team members with a range of expertise to design it responsibly.
5
eHow: How does the organization obtain resources and support?
Tenner: In addition to the school's founding members, search for organizations and consultants that provide charter school start-up support, which in our case included the New York City Charter School Center. Participating in workshops, seminars and professional gatherings will expand your knowledge base and help you establish fruitful connections. Identify community organizations that share your vision, such as offering future professional development for teachers and after-school programs for students. To pay for these resources, organize fundraisers or apply for 501(c)(3) status as "Friends of" the charter school so you can officially operate as a non-profit entity and collect donations before you receive your charter. To ensure that your 501(c)(3) applications are properly completed, enlist the services of pro bono legal resources.
6
eHow: How do you obtain the actual charter?
Tenner: Once you lay the groundwork, your team is ready to begin the formal application process. Determine which authorizer is best suited for your charter school. Consider whether the state board of education or your local board of education will be the best support for oversight, timeline and application requirements. It's the authorizer that grants the school's charter, and although the public entities in your jurisdiction may vary, begin your research by contacting your state board of education. Your team will then construct the actual blueprint for your school, which lays out all that you promise to fulfill based on your academic program model. The process, of course, may vary from one jurisdiction to another; however, some public entities require a prospectus that introduces your concept. Resources such as the New York City Charter School Center provide information about writing a prospectus. Once your prospectus is approved, the team is ready to complete the charter application. A capacity interview, or in-person meeting with the board of education, is another step for which your team should be prepared.
7
eHow: What logistics should founders anticipate?
Tenner: Create a timeline of pre-opening responsibilities once the authorizer issues a charter. This includes compliance measures, as well as tasks best served by a project management expert. For example, form the school's board of directors and ensure that all members are familiar with standard board procedures and laws concerning public meetings, or Sunshine laws. Other logistics include recruiting personnel and determining which members of your founding team will be involved in the day-to-day school operations. Here is where you separate the planners from the implementers. The school's newly hired school leaders -- principal, executive director, operations and finance directors -- will recruit staff who fit the school's culture and possess that "start-up grit."
8
eHow: How do you ensure a stellar academic program?
Tenner: Build on the academic program model you previously developed and engage educators, administrators and other academic experts in fleshing out the details of your program. The academic program is more than developing classroom techniques and curriculum, however. Factors such as building a school culture and determining how the school will meet test score scrutiny by authorizers and parents while remaining true to your potentially experimental approach are critical to your success.
9
eHow: What are the challenges with finding space and equipment?
Tenner: The charter school needs to be located in a suitable facility that meets operational needs and the needs of parents and children. Real estate is the biggest impediment to opening in tight markets like New York City and can drastically affect your opening timeline and finances. Renovations and outfitting the space with classroom and office space can be an uphill climb without sufficient resources to fund purchases for desks, chairs, books, technology academic and office supplies.
10
eHow: How do you get students to enroll?
Tenner: Students are your priority, yet they're among the final steps in starting the charter school. Recruit students through community events, neighborhood presentations, school tours, social media and outreach materials. Offer hands-on activities that demonstrate your educational philosophy in action to encourage parents. And give parents and their children a taste for your school before it opens so they make informed decisions. Recruitment also includes designing your application system, conducting a lottery in full compliance with the authorizer's requirements, actual enrollment activities and managing wait-list procedures.
Susan Tenner, executive director of Brooklyn Urban Garden Charter School, has devoted her career to public, private and non-profit sector social, education and community services. Before organizing the founding team for Brooklyn Urban Garden Charter School, she was active in public school leadership roles. She also has been an advocate for corporate employer-sponsored child care programs. Her areas of expertise include program development, finance and fund development, and school administration. Tenner attended the Harvard Graduate School of Education, where she earned a master's in education. Her advice to those starting a charter school is: "Always remember that the children in your care are the centerpiece of everything you do."