Why People Return to School After 50
26 SEP 2017
COLLEGE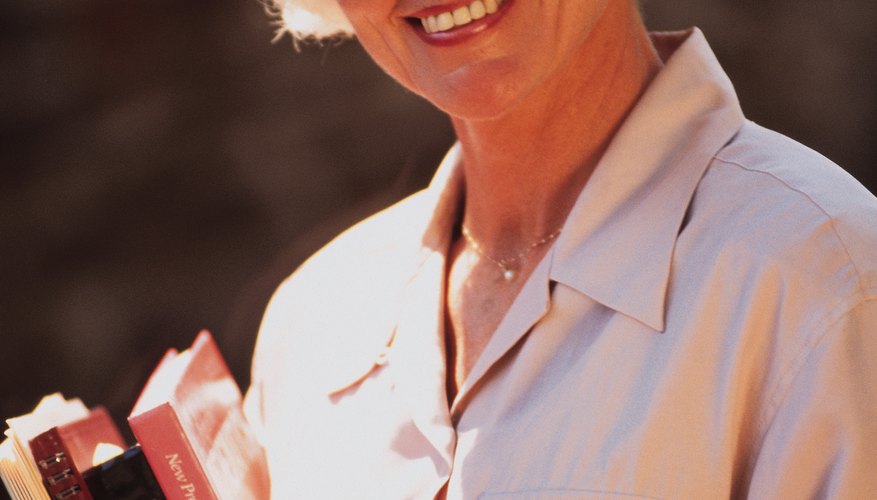 Comstock/Comstock/Getty Images
In 2008, seeing a need and a growing trend, the American Association of Community Colleges launched a program called Plus 50, an initiative to help people over 50 return to college. This program, like others, recognizes that there are thousands of people returning to school in their mature years. Returning to school helps these mature students bolster their current skills, learn new skills and keep their minds sharp.
According to an American Association of Community Colleges report, many students who return to school after turning 50 didn't graduate from high school and have spend a few decades in menial jobs. Some have saved enough money to feel financially secure, but are missing a sense of accomplishment from earlier in life. Some community colleges offer programs that overlook the absence of a high-school diploma for mature students, allowing older adults to obtain a level of higher education that wasn't available to them in their younger years.
The Plus 50 program cites civic engagement as one reason why people return to school after they turn 50. These students are eager to give back to their community after years in its workforce, and feel the need to change direction in their career to something community-minded, like social work or nursing. These new careers and focuses can require specialized training, however, and therefore school is necessary.
Many mature students return to school to get a certificate in what's called a workforce training program, a college course specifically designed to prepare an individual for work in one particular field. These programs often have workplace placement and can be used to switch jobs in their field (where that one credential was previously missing) or to upgrade skills to advance within a current company. According to reports from the Plus 50 program, 72 percent of students over 50 in these programs say the extra training helped them get hired, and 90 percent agreed that returning to school improved their current job skills.
Students over 50 may also return to school to start something entirely new. Some people have worked in one career their entire professional life, but they've always been interested in another subject or economic downturns may have closed doors in their current profession. Returning to school can allow people over the age of 50 to take their career in a different direction. For example, an electrician for 30 years who always wanted to write can take a writing course, or a journalism or new media certificate. If the interest is there, and you have the talent and determination, all that's missing is a bit of academic shaping.
5
Personal Interest and Satisfaction
By the time a person reaches 50, it may have been a long time since they've actively studied anything. After years of work, and perhaps raising a family, many students are ready to look into subjects they were interested in when they were younger or they are interested in learning new skills purely for the satisfaction of understanding something better. Many colleges have continuing or lifelong education options available at a lower cost or occasionally even for free. For example, a community college or a local university may offer woodworking, computer skills or ballroom dancing classes for mature students, or they may even offer classes in subjects such as women's studies or philosophy.