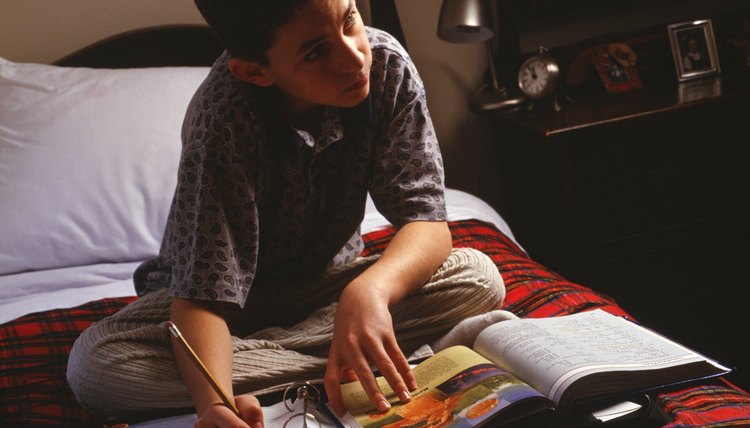 On average, about 80 percent of white and Asian students graduate from high school, while only 55 percent of blacks and Hispanics receive their diplomas.
About 7,000 students drop out of high school every day in the United States. According to the Organization for Economic Cooperation and Development, the United States fell from No. 1 in 1970 to to No. 21 in 2011 in high school completion. These numbers likely aren't helped by the fact that, as of 2012, only 21 states required students to attend high school until they either graduated or turned 18. This was one reason President Barack Obama, that same year, proposed mandatory high school attendance in every state. Many saw this move as indicative of the dire straits in which dropouts find themselves later in life.
Unemployment
Combined research studies have shown that high school dropouts are about four times more likely to be unemployed than peers who attended four years or more of college, according to the National Dropout Prevention Center/Network. In August of 2012, The U.S. Bureau of Labor Statistics reports that when the overall national unemployment rate hit 8.1 percent, high school dropouts, in particular, struggled with 12 percent joblessness. At the same time, only 4.1 percent of college graduates were shown to be unemployed.
Loss of Earning Power
Even when a high school dropout can find work, the differences between his earning power and that of individuals with diplomas are vast. In 2011, high school dropouts between the ages of 18 and 24 were found to be more than twice as likely to live in poverty than individuals with college degrees. U.S. Census Bureau data from 2010 shows that the average high school dropout earned an annual income of $20,241, $10,386 less than an average high school graduate, and $36,424 less than an individual with a four-year degree.
Welfare and Assistance Programs
High school dropouts are more likely to seek out and live on public assistance or welfare than students who graduated. As of 2005, the United States was spending between $7.9 billion and $10.8 billion every year in attempts to improve educational and career opportunities among recipients of Temporary Assistance to Needy Families, food stamps and housing assistance. In 2006, it was estimated that the United States could save more than $17 billion in Medicaid and other uninsured health care expenditures alone if all students graduated high school.
Crime and Imprisonment
Data from a number of studies shows a link between individuals who drop out of high school and the personal exposure to socioeconomic circumstances that often lead to crime. In a 2009 research study performed by Northeastern University, young people between the ages of 16 and 24 who dropped out of high school were found 63 times more likely to find themselves incarcerated than those who graduated. What's more, high school dropouts make up a massive and clearly disproportionate percentage of the nation's prison and death row population, with 82 percent of all inmates having never graduated high school.
Photo Credits
Buccina Studios/Photodisc/Getty Images
Cite this Article
Choose Citation Style
Nix, Ruth. "The Effects of Not Graduating High School." Synonym, https://classroom.synonym.com/effects-not-graduating-high-school-6768.html. 26 September 2017.
Nix, Ruth. (2017, September 26). The Effects of Not Graduating High School. Synonym. Retrieved from https://classroom.synonym.com/effects-not-graduating-high-school-6768.html
Nix, Ruth. "The Effects of Not Graduating High School" last modified September 26, 2017. https://classroom.synonym.com/effects-not-graduating-high-school-6768.html
Note: Depending on which text editor you're pasting into, you might have to add the italics to the site name.