Dr. Seuss Elementary Activities
26 SEP 2017
CLASS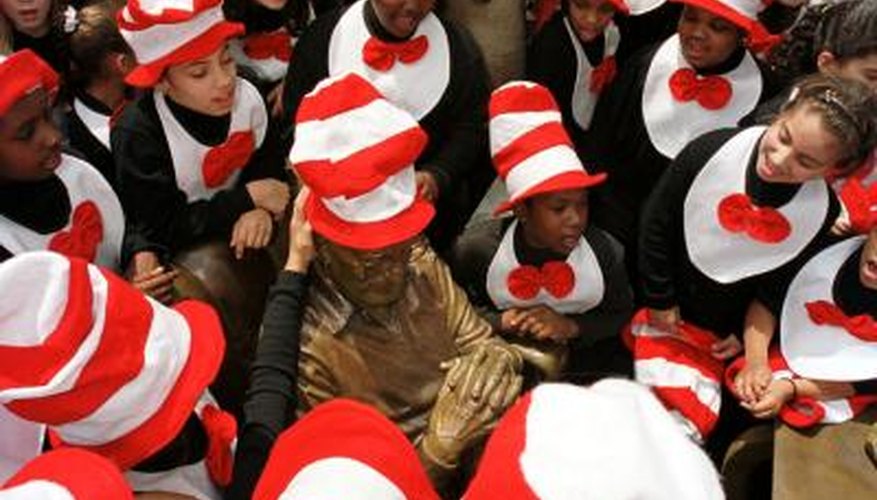 Dr. Seuss is among the most well-known and well-loved children's book authors. March 2 is Dr. Seuss' birthday, and schools around the country celebrate the author sometime around this date. If you're interested in bringing the magic of Dr. Seuss into your classroom, there are numerous ways to teach your students about the man behind the fantastical books, as well as instill an increased love of reading.
Read Dr. Seuss books. Bring in a selection of Dr. Seuss books and let the students each select one to read out loud. Of course, you won't read them all at once, but plan to spend a week or so introducing the children to a variety of the famous Dr. Seuss stories. If you have students learning to read, ask them practice their literacy skills by reading a story or two out loud to you or to the rest of the class.
Make green eggs and ham. Before the school day, scramble eggs with green food coloring and divide the cooked eggs onto small paper plates. If you can't do this yourself, ask the school cafeteria workers or a parent volunteer to prepare the eggs for you. As the students eat their eggs, read the classic "Green Eggs and Ham" story by Dr. Seuss. Then, create a graph that shows how many children liked green eggs and ham and how many did not like them.
Ask the students to write their own Dr. Seuss inspired stories. Provide blank lined paper stapled together into short books, pencils and crayons and ask the children to come up with a new story, complete with illustrations. Once they are done with their stories, ask each to read his story to the rest of the class. Younger children can dictate the words to you and then draw the pictures to go with their story.
Ask the students to make up new rhymes. Because so many of Dr. Seuss' books rhyme, this is a good way to bring the author alive in the classroom while also reinforcing the concept of rhyming words. Younger children can come up with simple rhyming phrases while older children might be challenged to rhyme longer words with more syllables.
Work with made up words. Sounding out even made up words builds literacy skills, and it's enjoyable for students, as well. Give each student a made up word from a Dr. Seuss story and ask them to illustrate what they think the word means. Encourage students to invent their own words and then partner them up to trade words and illustrate each other's new words.
Check to make sure you don't have any students with an egg allergy before making green eggs for the class.