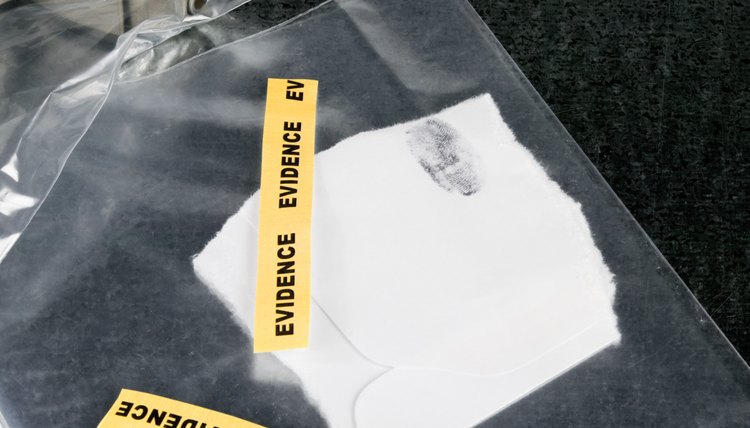 Courses in the criminal justice or sociology department will benefit future forensic psychologists.
Forensic psychologists are licensed psychologists who work in the criminal justice system. They must be skilled in both law and psychology, and work in either criminal court, civil court or family court. The road to becoming a forensic psychologist is long, and includes an undergraduate degree, a graduate degree, post-graduate training and certification. To prepare for graduate school, future forensic psychologists must take ample coursework in psychology and the sciences, as well as humanities and social sciences.
Psychology
Most future forensic psychologists major in psychology to allow for the large amount of required psychology courses, but it is not necessary. Most graduate programs require introductory psychology courses which give students the biological, cognitive, behavioral and developmental foundations necessary to continue their studies. In addition, research methods and psychological statistics courses are also often required for admission. These quantitative courses are generally required in undergraduate psychology degree programs.
Science and Math
Science and math skills will be beneficial for forensic psychologists, regardless of specialization. Introductory sequences in biology, physiological or biological psychology, biochemistry and chemistry will help in understanding the human body and physiological reactions. In addition, most graduate programs require statistics courses for admission. Often, undergraduate programs will offer a statistics course specifically for psychology majors, and this course will be acceptable as well.
Other Social Sciences
Additional social sciences, like sociology, will be extremely helpful for forensic psychologists who need to know how humans act in society. Begin with the introductory sociology courses, and the move on to more courses more specific to criminal behavior and the prison system. For example, courses in Criminology, Social Policy, Juvenile Delinquency and Drug Abuse are offered in the College of Charleston undergraduate sociology department.
Other Coursework
Forensic psychologists will use a variety of skills to perform their jobs, so other types of coursework will be beneficial as well. Courses in the criminal justice department will give students an introduction on how to work within the system. English composition, philosophy and communications courses will help future forensic psychologists with communication and rhetoric skills, in both written and oral situations.
Photo Credits
Jupiterimages/liquidlibrary/Getty Images