About the Fulbright Scholarship
28 SEP 2018
CLASS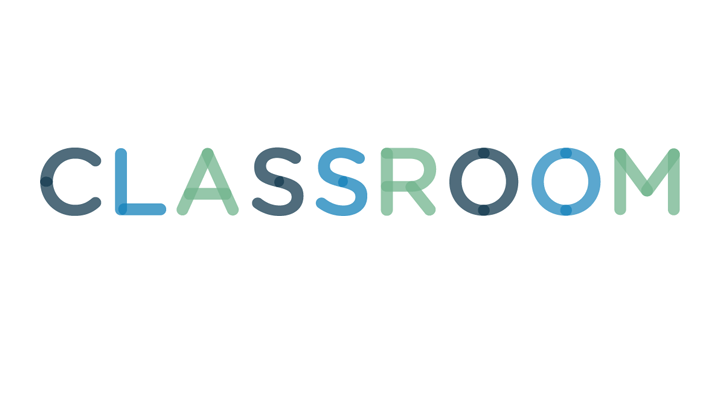 Many people have heard of the Fulbright Scholarship, but many do not understand exactly what it is. Founded in 1946 by United States Senator William Fulbright, this program seeks to enrich the cultural conversation and improve relationships and dialogue between nations. It is best known for its Fulbright Awards, which grant funding for American citizens to study, do research or otherwise utilize their talents and learning in other countries.
The Fulbright scholarship is competitive, and only several thousand grants are awarded each year.
It is known worldwide as one of the most prestigious fellowships for the furthering of research and development. Not only is it available in the United States, but scholars in other countries can choose to come to the United States to study on a Fulbright themselves.
1
About the Fulbright Scholarship
In the wake of World War II, Senator J. William Fulbright suggested the idea of selling off war property and using the funding to increase fraternization, relationships and peaceful exchange of ideas with other nations.
Coming out of a period of global conflict that saw the destruction of much of Europe as well as the use of atom bombs in Japan, the feeling that greater mutual and compassionate understanding of other nations was necessary became popular in the United States. The scholarships fund study, research or professional expansion in almost every single field barring those that require a clinical study with patients or human test subjects.
A Fulbright scholarship specifically serves students, educators, scholars, professionals, specialists and individuals pursuing careers in government and diplomacy. With an emphasis on education and scholarship, there are a number of Fulbright scholarships that are unique that teachers can apply for.
There are teacher exchange programs that allow United States teachers to spend a year abroad with the idea that the work that they do overseas will help enrich their practice and contribute to the work that they do in the classroom when they return home. In addition, there are grants that allow teachers to take time overseas to pursue a personal project that will enrich their lives and thus their teaching practice.
There are a variety of Fulbright scholarship awards available. There are the Open Study/Research Awards, which are the most popular and the most dynamic and allow the recipients to design their own projects. These projects are typically carried out in affiliation with a university or an academic institution in the country the applicant is planning to be hosted in. This class of awards comprises arts grants, research awards, journalism and communication projects, business grants and grants focused on projects related to STEM and public health.
Another class of awards is the English Teaching Assistance Award.
This award puts Fulbright winners in classrooms in a variety of countries to help English teachers in these places improve their practices.
These have a large number of available grants and tend to allow for students who have no prior knowledge of the language in the host country to teach at the secondary or even university level.
The majority of these fellowship opportunities are in Asia, Europe and South and Central America, but there are also opportunities in North Africa, sub-Saharan Africa and the Middle East. There are also Fulbright scholarships for international students.
The third class of award is the Fulbright-National Geographic Digital Storytelling Fellowship. This award allows fellows to spend a year traveling to three countries and storytelling on a particular theme.
The purpose of these fellowships is to take on a globally relevant issue and use digital media to tell stories about it.
National Geographic will train the Fulbrighters prior to their departure in strategies for effective blog post practices, video production and photography. National Geographic's partnership with Fulbright is intended to capitalize on the Fulbright mission by introducing the tools of documentation and storytelling to create impactful work on a global scale.
2
How Can You Become A Fulbright Scholar?
The Fulbright scholarship acceptance rate is low. Fulbright scholars must be selected by a committee.
Approximately 8,000 Fulbright grants are approved each year but many more than that apply, and the process is highly competitive.
In the end, individuals who are granted a Fulbright scholarship have in common an excellent academic record, excellent recommendations, a proposal that is compelling, dynamic and unique and demonstrates a clear statement of purpose and the potential for future leadership. If you have a proposal that you are interested in submitting tor the Fulbright committee's evaluation, you must go through the application process.
3
Fulbright Application Process
Fulbright scholarship application processes vary depending on the discipline in question. Academic applications and applications for work in the creative and performing arts vary but are united by common elements.
All Fulbright scholarship applications begin with biographical information. This is where the candidate gives his or her factual background, identifying information and personal history as a student, a scholar, an artist or an employee.
Next, the applicant must craft a statement of purpose. This document is around two pages in length and must outline the proposal of activity for the Fulbright year. The statement of purpose must clearly explain exactly what it is that the scholar plans to study during this year, who he wants to study with, why it is important that he travel to do this work, where it is that he wants to go, and why it is so critical that this work happens in another country rather than in the United States.
Each host country where an applicant hopes to study has its own rules for the type of proposal that can be accepted. Before crafting their statement of purpose, all applicants should review the conditions for acceptance for their proposed host country. The statement of purpose is a very important piece of the puzzle for the Fulbright hopeful.
This is where you, the applicant, get to make the case as to why the program should grant your proposal. You can speak in your own words with passion and vigor about the work that you're hoping to do, and ideally, you will have the opportunity to communicate why it is so important to you.
The affiliation letter is the next piece of the application.
The affiliation letter must come from the university or academic body that your proposed project would be affiliated with.
Depending on the requirements of your particular host country or your research project, your affiliation letter may need to come from a university or from a government ministry or other similar body. This letter must be translated into English and signed by the writer.
The next piece of the Fulbright application is the Personal Statement. The personal statement is a one-page document that should be written in a narrative style. This document gives the Fulbright selection committee the opportunity to get to know you on a personal level and helps them to see why you want to study the thing you are proposing, and it also helps them to see who you are as a scholar, an employee or a teacher.
The Personal Statement does not just have to focus on your academic trajectory.
The committee is interested in seeing that you know how to talk about how you became the person that you are.
To that end, information about your family, your personal history, your relationships or anything else that crystallized you as the person who is seeking this opportunity can help to paint a rich portrait of you as an individual. It help you stand out from the pack of applicants who are all vying for this incredibly prestigious award.
Foreign language forms are the next piece of the application.
Each country handles foreign language requirements differently, so before you begin your application you should be sure that you have read the appropriate requirements for your particular host country. For programs where a working knowledge of a foreign language is strongly recommended, you must submit evidence of your facility with the language.
These are typically a Self Evaluation Form and a form wherein your language skills are evaluated by a professional language teacher. Not every country falls under the "Foreign Language Strongly Recommended" Category, and in many cases demonstrating language proficiency is not required. However, if your potential host country does recommend knowledge of their language, a failure to submit the relevant language forms can seriously affect your eligibility.
The next piece of the Fulbright application are the recommendations.
All Fulbright applicants must submit three recommendations with their application to be considered. The three recommendations should be written by people who can speak to your intellectual abilities, your academic skills, and your desire to be a part of the Fulbright program.
Ideally, the recommendations should be written by someone who knows you well, who is extremely intelligent themselves and is able to enumerate your good qualities and your appropriateness for this scholarship.
They should also be able to speak to your competence with regard to completing the project that you have proposed. This is a critical piece of the recommendation letter. It is great if the writers of the letters can talk about how smart you are, but if they do not mention how well they think you will do in your pursuit of something great as a result of this Fulbright scholarship, their letter will not be of much use to you.
Finally, you will need to submit a transcript as the last component of your application. Your transcript will clearly detail your academic history and academic achievements, and show the committee the kind of scholarship that you are capable of and that you have experience engaging in during your prior academic career.
4
Fulbright Scholarship Amount
The Fulbright scholarship amount varies.
Dollar amounts for Fulbright scholarships vary depending on a number of factors. Issues like the country you are planning to be hosted in, the scope of your project and the distance in terms of travel and complication of travel can all affect the amount of your award. Typically, a Fulbright stipend is intended to cover travel, healthcare, lodging, a stipend for food and entertainment and any additional necessary expenses.
5
Fulbright Application Timeline
Generally, the Fulbright Application is open to applicants beginning in February of the calendar year. In 2018, the final day for completed applications to be submitted is October 9, 2018. The application screening and evaluation takes place throughout the fall and early winter of 2018 with most notifications going to awarded grantees between January and the end of March.
The application process is time-consuming, which is why Fulbright often has a number of informational events in various cities before applicants need to begin their online applications.
Once the application is open online, applicants can begin to apply. It is advisable that you have your proposal idea ready to go prior to the opening of the application, however, so that you can be sure to get all components completed well in advance of the deadline.