About SAT Scores
17 SEP 2018
TESTS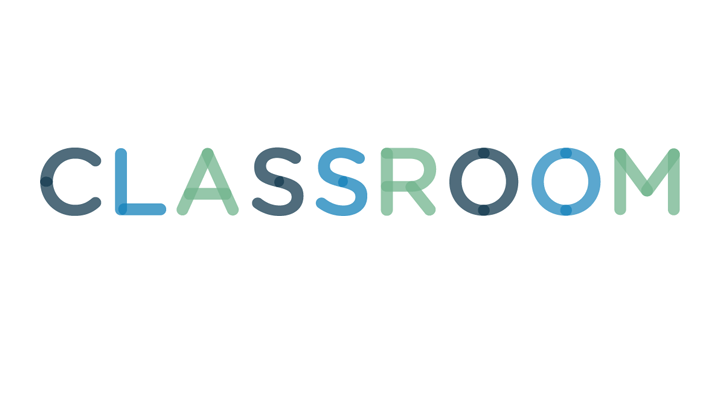 The SAT is one of the two college-readiness tests that are required for high school students in order to apply to colleges.
Most students will take the SAT in their junior year of high school. This way, if they need to, they can take the test once or twice more to get the score they desire before sending out their applications to schools in the fall of their senior year.
Taking the SAT can put a lot of pressure on students who want or need to get a certain score in order to get into the college they desire.
As part of the admissions process, many schools dictate the recommended score that applicants must receive before they will even consider the application. However, before getting too overworked, it's important to take some time to understand a bit more about SAT scores and what they mean for you.
The SAT test is a specific entrance exam for college that demonstrates a student's college readiness. The scores from the test are used to compare applicants to one another with one common data point. It has been around for decades, and it is one of the most important tests that a student will take in his academic career. Though colleges do consider things like GPA, academic achievements, extracurricular activities and your college essay, your SAT test scores are still required as part of your college application. Those who don't want to take the SAT can take the ACT instead, which is another college-readiness test that is similar to the SAT. Colleges have to accept scores from either test, though many students will attempt to take both tests to see if they can score higher on one than the other or earn high scores on both.
Once you've registered for the SAT after checking registration dates on the College Board website, you might be wondering what to expect when it comes time to sit down for the test. Unlike the ACT, which has a science section in addition to math and reading sections, the SAT test only has two sections.
One section is for math and the other is a comprehensive, evidence-based reading and writing section. There is also an essay section that is optional. The entire test is three hours long or is three hours and 50 minutes with the essay section.
On the day of the test, you must bring a photo ID and proof of your admittance ticket. As of 2018 to 2019, it costs $47.50 for the test without the essay section and $64.50 with the essay section. These prices can change from year to year, so be sure to check. Bring a couple of sharpened No.
2 pencils in case one of your pencils break, and keep in mind that you can and should bring an accepted graphing or scientific calculator. Try to get a good night's sleep the night before, and eat a nutritious breakfast to help you feel alert and ready.
3
Preparing for the SAT Test
Many students take months if not a full year to prepare for the SAT. No two students learn the same way, so you may find that you like to prepare differently than your peers. In order to prepare for the SAT and get the highest SAT scores you can achieve, you might consider enrolling in an SAT course or asking your parents to hire you a private tutor. You might decide to get together with some friends after school a few times a week to study together as a group, or you might buy some SAT prep books from the local bookstore. A combination of all of these methods is a great way to prepare yourself, though one of the best ways to prepare is by taking a handful of practice tests. You can either look at old tests and check your answers, or you can sign up for the PSAT (practice SAT exam) before signing up for the real one.
4
Understanding SAT Scores
The SAT scores have been a debatable topic for quite some time, as the score range and the test content kept changing. As of 2016, the new SAT test is scored out of 1600 points instead of the previous 2400 points. This is important to know once you get your score and assess how you did because if you don't know the total amount of points available, you may think you have a much lower score than you actually do.
Because there are two sections (or three counting the essay), you will be scored separately on each section. The SAT score range is between 200 and 800 points for each section. The sum of all the points earned from each section will give you your final score out of 1600.
In each section, there is a raw score you will earn based on points earned for the number of questions you've answered correctly. You will not be penalized for any unanswered questions or questions answered wrong. Therefore, you will only be given points for the questions you answer correctly, and this is where it can get rather confusing.
Though most of the test is multiple choice, there are some questions on the test, for instance in the math section, that are not multiple choice and therefore could theoretically have more than one answer (for example, writing an answer as a fraction instead of a decimal). Each question is worth a certain number of points, which is decided before the distribution of a certain test on the test day.
The math section has a total of 58 questions, while the reading section has 52 questions, and the writing section has 44 questions.
According to this, the highest raw score a person could get on the math section is 58, which would convert to an 800.
You can see this on a raw score/actual score conversion chart. The specific conversion rate for each raw score can change based on the test, but it generally stays the same. You can check the College Board website for the specific conversion scale used for your test.
5
What Is a Perfect Score on the SAT?
Because the SAT score range is between 200 and 800 for each section or 400 and 1600 total, the lowest a person could theoretically score is a 400, while the highest score is a 1600.
A score of 1600 is considered a perfect score and will certainly make you stand out compared to other applicants when you apply for school. That being said, a perfect score shouldn't be the only thing for which you are aiming. After all, there are plenty of students who have been able to get into their dream school even without getting a perfect score on the SAT.
6
What Is a Good Score on the SAT?
The good news is that not only do you not need to get a perfect score on the SAT, you also don't necessarily need to get what's considered a high score either. The average score for the SAT is a 1060, which would put you in the 50th percentile.
Once you know your scaled score, you can look online to see where you rank percentilewise.
Again, this is just a number, but it can be helpful to students who are aiming to get a certain score, especially if you know what your prospective school looks for in its applicants. While all schools evaluate more than just SAT scores, some admissions offices may be hesitant to even look at your application if you don't at least fall within a certain percentile.
Though some schools put much less of an emphasis on evaluating SAT scores for admissions than others, that's not the case with every school. Students who want to attend an Ivy League school like Harvard will need to make sure their SAT scores are where they need to be, which for this school is at least a 1470 to even be considered.
This is not a formal requirement, but these numbers do consider the scores of all their accepted applicants. Therefore, you may want to try and shoot even higher by getting a 1540, which is the average among Harvard students.
8
SAT Scores for Stanford
Not all schools are as competitive as Harvard. However, some are competitive enough that they want their applicants to shoot just as high on their SAT. For instance, students who want to apply to Stanford, which is not an Ivy League school but is sometimes treated as such, should be aware that Stanford also has high SAT score requirements. One of the criteria for getting into Stanford is at least a score of 1450 on the SAT in order to be considered, yet this will only land you in the 25th percentile. While this might be a great score to have when applying to other schools, for Stanford you actually want to achieve a 1540, which is the average SAT score among their students.
9
When Are SAT Scores Released?
With all this talk about SAT scores and colleges, you're probably wondering when SAT scores are finally released. Students who are interested in applying for college will want to know their scores as soon as possible, as will the schools to which you're applying. Students can choose up to four colleges to which they can have their scores sent directly for free.
If you want to send your scores to more schools after these four, you can do so by paying a fee. In general, SAT scores are released approximately 13 days after taking the test and 15 days if you do the essay section.
For example, during the 2018 to 2019 year, scores for SAT tests taken on August 25, 2018 were released on September 7, 2018 and September 9, 2018 with the essay section.
After these dates, colleges received the scores by September 19, 2018.
Scores are released at 5:00 a.m. on the day of the release, and using your SAT scores login at Collegeboard.com, you can see what you got. If you didn't get a score you like, you can always sign up to take the test again.
10
Things to Remember About SAT Scores
Many students go into the SAT exam believing that the scores they earn on this test can make or break their future.
They feel that if they don't earn the score they need to get, then they won't be able to become whatever they hope to become or attend the school about which they've been dreaming. Remember that when you apply for school, your SAT scores are not the only thing that matters.
If for some reason you're not able to get the score you want, that doesn't mean your future is ruined. It just means that you will go in a different direction to get to where you want to be, and in the end, most adults today working in their ideal career will confidently say that they didn't get there because of their SAT scores. While the test is important, it definitely does not determine the rest of your life.