About AP Scores
12 SEP 2018
COLLEGE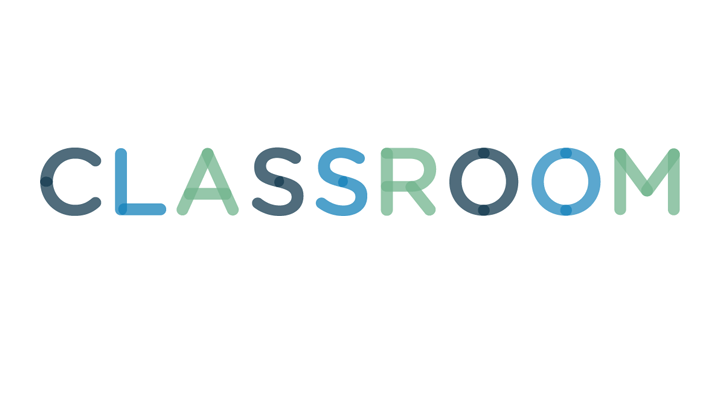 Advanced Placement or AP courses leads to many opportunities from high school to college. AP courses assist students in earning college credits during high school.
After passing the corresponding AP exam for the subject area, students receive the corresponding college credit as assigned by the college. As your dedication and commitment excel in high school through AP courses, you realize that college coursework is more than studying textbooks and exams.
College courses prepare you for a life career and a passion that you want to dedicate your life. Depending on the high school level of courses, you might have the ability to select AP classes compatible with your line of study. While the hard work of an AP class can push the limits of your studying abilities, the motivation to pursue challenging tasks goes beyond your scores and impresses admission counselors.
Before committing to AP courses, make sure you have the necessary tools to begin. First, start by talking with your high school counselor and arrange a schedule to see what AP courses are available. If you focus on a career path, check to see if your school offers particular classes that can get you closer to earning you college credit. The majority of students will pursue traditional AP courses in English and Mathematics. In this way, students are more likely to advance to other specialized courses in college. The earlier you start in planning your AP courses, the better prepared you will be when enrolling in college courses.
As soon as you know the AP course you want to take, open an account with the College Board website.
Next, make sure you submit the same information if you already signed up for the SAT or a previous AP course testing. At this point, you will receive an AP number. Make sure you write down your username, password and the AP number. Keep this information in a safe and secure place.
After you receive your scores online, you can send them to universities of your choice. Additional scores require a nominal fee of $15 for standard delivery and $25 for rush delivery.
Online score delivery is the only available option. Make sure you have the correct college information to send your scores. Although you take your exam in May, typically, test results are not available until July. The College Board determines the AP scores release date. As you consider your college courses, find the timeline of when AP scores are available.
Especially if you are a high school senior enrolling in college, discussing your options with a counselor can save you time and stress as you sign up for new classes.
Since monitoring your delivery of AP scores is vital to know what classes you will take, make sure you have a valid and secure email address to receive notifications. The College Board and schools will send messages when AP scores are available.
Therefore, technology is a crucial part of getting your scores. When navigating the AP scores login window, avoid using the browser back button.
Instead, you will need to use the navigation toolbar and the page up/down links. Use the same procedure for printing or downloading your scores.
From the AP scores login panel, use the print key functions.
If you are using Internet Explorer, you may have to use the ctrl keys before using the print/download features. When looking at your online AP scores, make sure you have the proper web browser. Google Chrome, Firefox, Microsoft Internet Explorer 7.0 or higher and Safari 5.0 or higher are the adequate browsers to view your scores.
When using the AP scores login page, use the recommended software for security purposes. Good options are Windows 2000, 2003, XP Home or Professional. If you are using a Mac OS, the supported versions are 10.4 or higher.
Other suitable software options are Windows Vista Home, Business, Premium, Professional, Linux or Unix. When viewing your scores from a school computer or public place, avoid using the auto-fill function or any other feature that saves your data.
Additional useful settings on your browser and equipment are the latest version of JavaScript, cookies and file download enabled, pop-up blocker disabled and compatibility viewer enabled for Internet Explorer browser 10 or higher.
You can view your AP scores as pdf, HTML or Excel formats. If you would like to export your data in an Excel report, make sure you follow the Microsoft tutorials for Microsoft Excel 2007.
School administrators and AP teachers involved in the AP courses follow specific protocols to ensure you receive your scores.
As part of the AP exam procedure, teachers and administrators also need a College Board Education Professional account. Only teachers instructing in AP courses have access codes to view scores.
Teachers must renew AP credentials every year. By late May or June, the College Board sends an email with the access codes to administrators and coordinator with valid AP audit accounts.
Administrators have access to sharing the code with the Department Chairs, AP teachers or counselors.
Teachers and staff without an access code, can print and share codes offline. School administrators have the responsibility to share with other teachers or staff involved in the AP exam process.
2
Determining Your Next Steps
Consider the perspective of a $94 fee for each subject AP exam and the potential benefits for your future college coursework. While semester classes are more expensive, taking the time to prepare and work through AP courses in high school can help you while in college. Working through challenges in high school leads to future benefits in college. While many classes are more difficult than others, allowing yourself to work through the difficulties in spite of scores are valuable lessons. Besides, college admission counselors also view your challenges as efforts to continue in successful college coursework.
One of the first steps to ensuring your AP scores lead to success is knowing how your exams score. Depending on the courses, the evaluating method is slightly different for each subject exam. The basic principle of scoring is similar. A score of one to five evaluates each subject exam. A score of one has no recommendation, a score of two is possibly qualified, and a score of three is qualified. Score four determines a well-qualified candidate while a score of five receives an extremely well-qualified evaluation. However, many students take the AP test multiple times. So students receive a cumulative score after many attempts.
While many colleges may accept scores of three, most colleges will only accept scores of four or higher. In preparation for an AP exam, each subject exam consists of a multiple choice portion and a free response section.
The multiple choice questions vary between each subject area exam, usually between 45-50 questions.
The free response section differs significantly between subject exams depending on the difficulty of each exam.
The College Board determines the level of complexity and percent weight for each segment based on previous years of testing. While a computer generates your score based on the number of correct multiple choice answers, a designated group of AP teachers grades your free responses.
One of the reasons you receive scores in July is because teachers and professors start reading your responses in June. The AP scores release date follows the availability of teachers and professors to commit time to read through the free response sections.
Many AP teachers evaluate the free responses and look for particular points. For example, adequate free responses need to have a holistic score and follow the structure of the essay or problem.
Free responses fall between a score of one and nine. A score of one is least effective, and a score of nine is the most effective response. Then, a percentage determines your multiple-choice score, and another rate measures your free responses.
Next, your AP score is a cumulative score between the multiple choice and the free response percentages.
A raw AP score converts to the one to five scale. Soon after, the College Board is ready for the AP scores release date, which notifies administrators and teachers of the new scores.
3
How Colleges Use AP Scores
In recent years, high schools increase the enrollment for AP classes to ensure college readiness for students.
Regardless of the different outcomes for AP scores, students are learning more than test preparation for college coursework. Participating in AP classes offers students the opportunity to develop study skills for success in college.
As many teachers view AP classes as an advantageous opportunity for students to earn college credit, other teachers see it as a chance to learn new skills regardless of a high score. Of course, a low score may represent many disappointments.
However, a score does not determine the success of a student in college. Even after taking an AP course, students are ready to tackle the course load of any college course, whether in writing, math or any other class. The AP course preparation in high school builds awareness of the course load in college and advanced classes. Many first-year students with AP course experience develop the college readiness expectations otherwise not mastered at the beginning of a college school year.
One step ahead can potentially lead to more specialized classes and in-depth involvement in your career. What makes a successful student in college depends on many variables such as the teacher qualification, student determination and resources.
However, education experts argue that student motivation determines the future outcome of college success whether students take AP courses or not. Since students select a course of study, mastering an AP course for one subject area may mean a remedial class for another. So education experts believe in preparing students for college readiness in all subject areas, not just a few.
When teachers invest in establishing a learning experience for students to meet goals in basic learning methods, then students will apply what they learn in other areas. Colleges do not view your AP scores as a way to measure college readiness.
Instead, admission staff sees your AP scores as a reflection of your commitment to a college.
Admission counselors evaluate your AP scores to scrutinize your character and determination to overcome challenges.
Many colleges use scores of four or higher to give more college credits. Check with different colleges to see which courses can potentially earn you more credits without paying too much for tuition.
Also, the College Board assigns awards to exceptional exams, which might impress admission counselors. You might earn honors or the College Board AP Scholar Award as a unique distinction.
Eventually, your grades, character and transcripts decide the success of your college career under the eyes of admission. So do not despair if the scores are not high enough, however, consider the journey is worth it as part of your learning experience.