Writing about oneself is not as easy as people think. Thought, planning and writing skills are requisites to writing a brief essay. To describe your background, you must be able to select important elements in your life. Laying them out clearly and yet not seeming pompous or arrogant are important considerations. Here are some tips for presenting yourself as a distinct personality through your accomplishments.
Step 1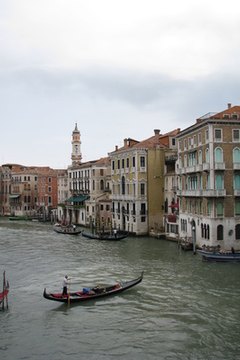 Foreign travel can enhance your image in an essay.
Brainstorm by making a list of your interests, achievements and goals. Include foreign travel, employment, research projects and any unusual activities. Consider difficult situations you may have had and how you coped with them. Hardships you encountered, family problems or disappointments also should be included.
Step 2
Scuba diving can catch the reader's attention.
Your essay's introduction should feature an attention-getting device. A startling statement, appropriate quotation or anecdote will capture the reader's attention. With piqued interest, the reader will want to read more about your background. Brief, informative and interesting sentences are appropriate. "How I went scuba diving and learned to catch lobsters in the Great Barrier Reef" (from one of my students' essays on his background) is an example of what can be used effectively. Write these ideas in outline form and logical sequence.
Step 3
Photography is an interesting hobby to mention.
Writing the body of the essay requires fleshing out your ideas. Follow your outline to develop your thoughts. Use selective detail and stick to the salient points to keep your essay brief. Your major accomplishments such as hobbies, experiences, likes and dislikes, other languages spoken, cultural heritage or community service are interesting discussion points. These set you apart from others. Develop your thoughts clearly by using appropriate language and vivid images. Relate to the introduction.
Step 4
Conclude your essay with a brief summary of the salient points. Be sure to end with a powerful statement, for example: "Even with my background, I realize I can't change the world, but I hope to make a difference" (taken from one of my students' essays).
Step 5
Other considerations: Use transitions from one paragraph to the next. Be honest and confident. Brevity is required, so don't ramble. Carefully check spelling, punctuation, grammar and sentence structure. Revise your essay. Have someone else read it, to get an objective opinion on whether you adequately described your background.