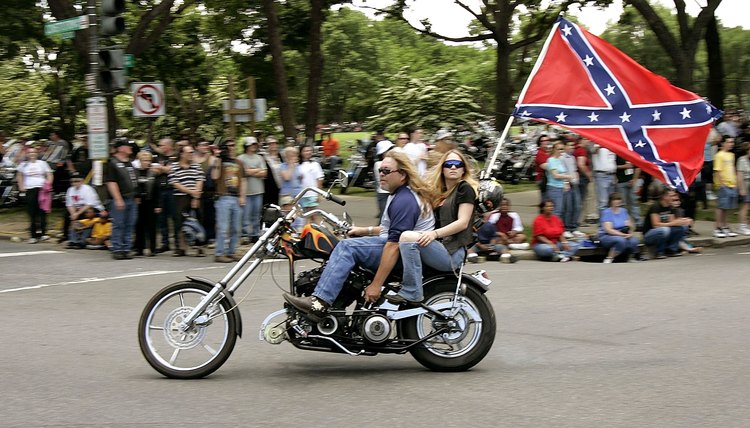 Motorcylce in Rolling Thunder parade through Washington D.C.
The Rebel Flag is one of the most recognizable emblems of the Southern United States. Used by the Confederate Army during the Civil War, the flag was flown as the troops marched into battle against the Union. Though its use is controversial across America, the Rebel Flag is still flown unofficially by many citizens.
History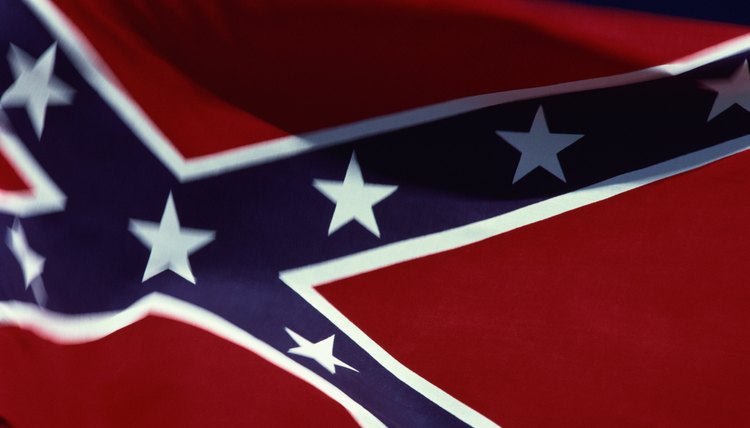 Confederate flag flying, close up
The Rebel Flag was originally intended to be used as the national flag of the Confederacy, but the administration rejected the design because it was thought to resemble a pair of suspenders.
Function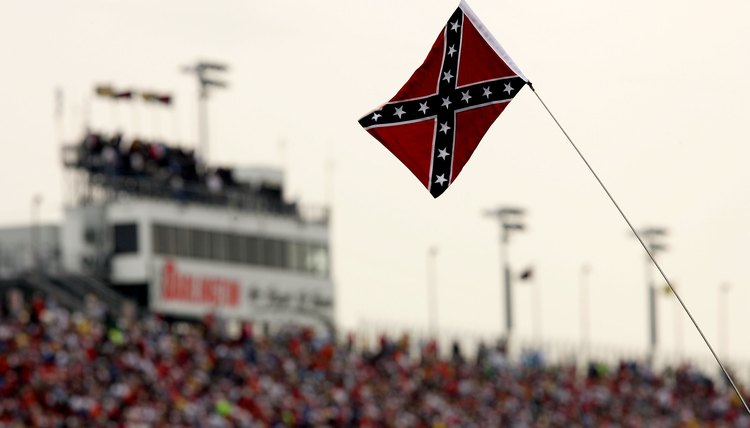 Rebel flag flying at stock car rally
The Rebel Flag is also known as the Confederate Battle Flag, the Dixie Flag or the Southern Cross. This flag was carried by the Rebel troops during combat situations throughout the Civil War because the national flag strongly resembled the Union flag.
Features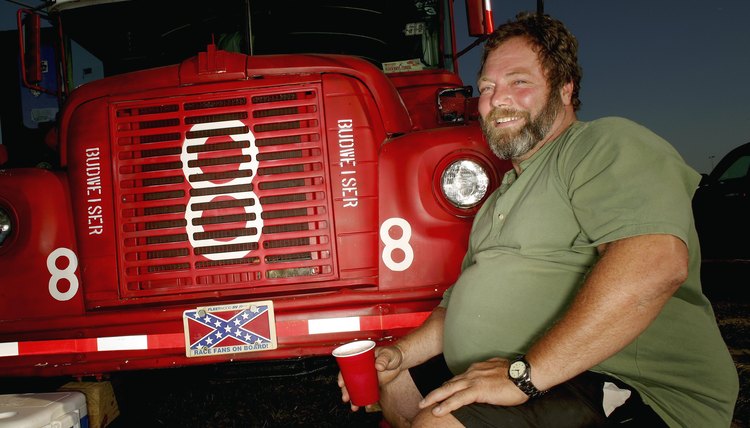 Man with his customized bus at racing event
Designed to resemble the flag motif of the Second Navy, the 13 stars of the Rebel Flag represent the 11 states that officially seceded from the United States to form the Confederacy, plus the two states that were officially admitted without legal secession--Kentucky and Missouri.
Commemoration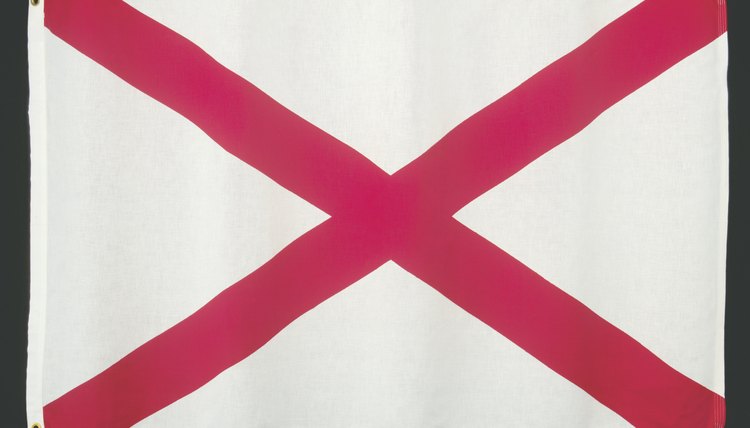 State flag of Alabama
After the Civil War it was illegal to fly the Rebel Flag. However, as a way of getting around this particular law, elements of the flag design were incorporated into the state flag of several former Confederacy members.
Debate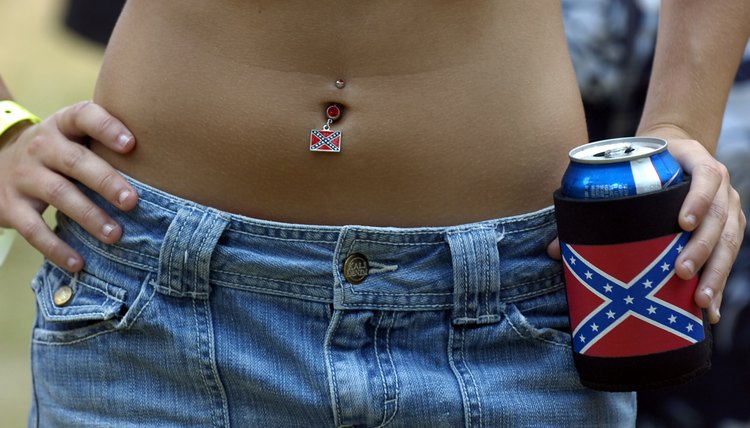 Woman attendee at Summer Redneck Games in East Dublin, Georgia
Opponents of the rebel flag see it as a symbolism of racism, oppression and slavery, while supporters feel the flag is representative of their Southern cultural heritage and history.
Photo Credits
Mark Wilson/Getty Images News/Getty Images