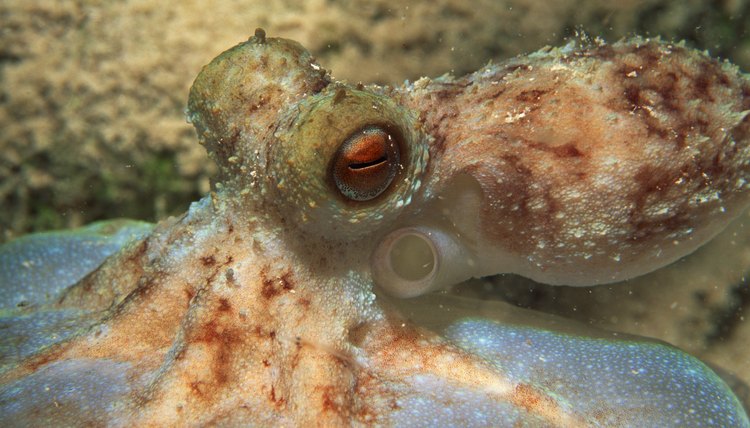 Marine biology applies the principles of biology to the unique environment of the world's oceans.
If you want to become a marine biologist, many practicing marine biologists recommend majoring in a general area of science as an undergraduate and then specializing in graduate school. That said, an undergraduate major in marine biology can be useful in many careers related to the ocean and its ecosystems. The best schools for studying marine biology provide facilities where students conduct research and make observations in the field.
Stanford University
Stanford University has renowned programs in the biological sciences, and its marine biology program is no exception. Undergraduates have the opportunity to study at Hopkins Marine Station, the school's field laboratory for ocean studies located on the California coast in Pacific Grove on Monterey Bay. Marine biology is one of six specializations within the biology major at Stanford, but other biology majors are encouraged to take courses at Hopkins as well. Undergraduates are also encouraged to pursue independent research projects with faculty and take field courses that allow them to study marine life in Monterey Bay or further afield in the Sea of Cortez off of Baja California.
Duke University
Duke's marine biology program is a concentration within the biology major, and Duke was ranked number 25 on the "U.S. News and World Report" list of the best universities in the world to study biology. Students who want to concentrate in marine biology must take four classes at the Duke University Marine Laboratory, located in Beaufort, North Carolina, as well as spend part of their undergraduate careers getting hands-on experience at the field laboratory. The marine lab offers classes with extensive international travel components, as well as a specialized summer program in marine conservation.
University of California, Santa Barbara
Located on the stunning central California coast, UC Santa Barbara offers an ideal setting for marine biology studies and was number 41 on the "U.S. News and World Report" rankings of national universities. The university's Department of Ecology, Evolution and Marine Biology offers an undergraduate track for marine biology with opportunities for research and field work with faculty in the Pacific or at the one of the four University of California natural land and water reserves.
College of the Atlantic
The College of the Atlantic is in Bar Harbor, Maine, between the Atlantic Ocean and Acadia National Park, an ideal location for marine studies. The college is experimental college focused on hands-on learning that awards an undergraduate degree in human ecology. The college offers a focus in marine studies and two field locations near its coastal campus for undergraduate courses and research. Nearly every course at the school involves studies in the field, and graduates of the program go on to pursue marine research around the world.
Photo Credits
Comstock Images/Comstock/Getty Images